advinvests.com Broker Review
Warning Reason
ADVInvests (clone of an FCA authorised firm)
Addresses:
(i) 21 College Hill, Fleet Street, London, EC4R 2RP;
(ii) Courtyard Mews, Piccadilly House, London Road, Bath, Avon, BA1 6PL (FCA authorised firm's registered address)
Mobile: +44 7424885201
Phone numbers: +44 2036958672; +44 2035143546
Individuals: Haitham Ali
Email: Haitham@advinvests.com; support@advinvests.com; info@advinvests.com
Website: www.advinvests.com
Sources indicate that on 25/08/2016 the company advinvests.com received a warning from the UK FCA.   Fraudsters are using the details of firms we authorise to try to convince people that they work for a genuine, authorised firm.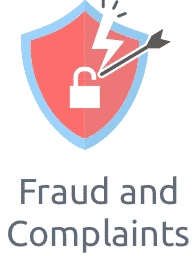 What is your experience with this broker?
With over 4,000 brokers active globally, it's good to share your experience with others. Spread the word on good or bad brokers. Disclaimer: Comments on this site are not the opinion of WeCompareBrokers and we are not responsible for the views and opinions posted by site users. If you are unhappy with any comments, please email complaints @ wecomparebrokers.com
Important: You (the person writing the comment) are responsible for any comments you post and use this site in agreement with our Terms.
Please select the second broker
Get Further Details About To Your Inbox