algorates.com Broker Review
Warning Reason
On 02/07/2015 the company algorates.com received a warning from the Belgian FSMA.
Algorates was found to be offering its investors fake insurance settlements. The FSMA claims 'AlgoRates is asking clients to sign some "insurance" papers.  These papers include an agreement to pay AlgoRates a penalty of $250,000 for any negative information transmitted in any way from the person who signs the agreement.  Under these terms, AlgoRates could wait years before sending each client $1 as an insurance settlement and demand $250,000 from any client who complains'
The Financial Services and Markets Authority (FSMA) has given algorates.com two warnings.  They strongly advise the public against the activities of Algorates, a company considered to offer unsound investment instruments and who are not compliant with the Belgian financial legislation.
Algorates is forbidden under law to provide any banking and/or investment services in or from Belgium.
Algorates offers it's clients forex products which are known to be speculative and nearly always involve high risk.  Clients have been known to lose all their investment which stands to reason why in May 2014 the FSMA published a warning about the risks linked to transactions in foreign currency.
Algorates is yet another example of a company which has not published a prospectus that has approval by the FSMA.  This is a legal requirement which must be authorised before any financial business within Belgium can be made.
Obviously the FSMA therefore advise against any business or public body getting involved with Algorates, especially against transferring any money.
Algorates uses the websites www.algorates.com and www.sirixtrader.com.
It is crucial to always verify that the company which is offering you financial services has the proper authorization – if in doubt, check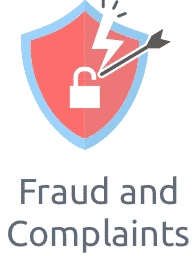 What is your experience with this broker?
With over 4,000 brokers active globally, it's good to share your experience with others. Spread the word on good or bad brokers. Disclaimer: Comments on this site are not the opinion of WeCompareBrokers and we are not responsible for the views and opinions posted by site users. If you are unhappy with any comments, please email complaints @ wecomparebrokers.com
Important: You (the person writing the comment) are responsible for any comments you post and use this site in agreement with our Terms.
Please select the second broker
Get Further Details About To Your Inbox