bankinvestcapital.com Broker Review
Warning Reason
BankInvestCapital is a forex broker located at 7th fl 69 Old Broad Street, London, SE1. BankInvestCapital provides the Web , Mobile and Social traders forex trading platforms and offers over 5 forex currency pairs, indices, commodities and cfds for personal investment and trading options.
Italy's Financial Markets watchdog Consob (Commissione Nazionale per le Società e la Borsa) issued a warning regarding forex broker G.M.E Ltd, operating under the name Bank Investment Capital, also known as BIC FX.
The regulator informed the public that the company, which offers its services via www.bankinvestcapital.com, is not authorized to provide investment services to Italian investors.
The company has mentioned that they are based in the UK, which implies that it should have registration with the Financial Conduct Authority (FCA). However, according to FCA, it is not registered with them. On 5 January 2015, FCA issued a warning against Bankinvestcapital that it is not authorized by the UK regulator to offer investment services.
Every year, investors suffer significant financial losses in thousands of cases through investment fraud. There are numerous complaints posted online about this broker – that they use the fake techniques to attract the customers- this broker is unidentified and operates from different countries and uses various psychological tricks to convince customers of their investments over the phone.
As usual it is suggested by the regulatory bodies that traders should always check with the brokers and investment advisors to see if the provider is properly regulated .
BankInvestCapital can be located at the following addresses:
Bank Invest Capital / G.M.E Ltd
Address:  7th fl 69 Old Broad Street, London, SE1
Dashwood House Level 17, London Bridge, London
Global Gateway, 8 rue de la Perle, Providence, Mahe, Seychelles
Tel: +44-744-190-62-75, +442035143800
Emails: commercial@bankinvestcapital.com , support@bankinvestcapital.com, info@bankinvestcapital.com
Website: www.bankinvestcapital.com/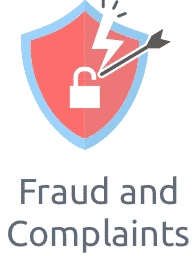 What is your experience with this broker?
With over 4,000 brokers active globally, it's good to share your experience with others. Spread the word on good or bad brokers. Disclaimer: Comments on this site are not the opinion of WeCompareBrokers and we are not responsible for the views and opinions posted by site users. If you are unhappy with any comments, please email complaints @ wecomparebrokers.com
Important: You (the person writing the comment) are responsible for any comments you post and use this site in agreement with our Terms.
Please select the second broker
Get Further Details About To Your Inbox