bfmvip.com Broker Review
Warning Reason
Binary Forex Market VIP (BFMVip) company is based in Malta and was established in 2014.  The BFMvip is new in the industry; offering investors and traders the ability to trade stocks, currency pairs, commodities and indices on the foreign options market. The Binary Forex Market offers four different accounts:
Novice account
VIP Silver Account
VIP Gold account
Platinum V.I.P Account
However, according to FPA "bfmvip.com has been providing financial services or products in the UK without the authorisation". And it was suggested that trading this financial instrument involves high risks. Potential traders should be aware of all the risks associated with the forex market and the possibility of a loss of invested capital. It is not mandatory that the information contained in the website is real-time or accurate.
Reliable sources indicate that on 19/12/2014 the company bfmvip.com received a warning from the Belgian FSMA
Also on March 4th 2015 the Autorité des Marchés Financiers (AMF)  published a warning against this broker and informed retail investors against aggressive internet advertising campaigns for binary options trading, announcing very high yields in very short periods of time. The AMF recommends binary options users to open accounts only with financial institutions authorized to do business in France. The AMF advises there have been complaints about this broker regarding fraudulent activity to earn more money from the traders.
Binary Forex Market VIP (BFMVip) went live in early 2014 and quickly became a leading name.  However it soon became apparent that they were related with BFMmarkets who had previously closed down without warning or giving it's customers any return program prior to closing.  When questioned about this, BFMVip  strongly denied any affiliation with BFMmarkets and as such it has been recommended by the Belgian FSMA that traders do not trade using this broker.
Last known contact address is via DailyForex,
2803 Philadelphia Pike
Suite B #287
Claymont, DE 19703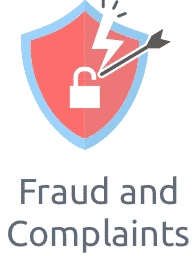 What is your experience with this broker?
With over 4,000 brokers active globally, it's good to share your experience with others. Spread the word on good or bad brokers. Disclaimer: Comments on this site are not the opinion of WeCompareBrokers and we are not responsible for the views and opinions posted by site users. If you are unhappy with any comments, please email complaints @ wecomparebrokers.com
Important: You (the person writing the comment) are responsible for any comments you post and use this site in agreement with our Terms.
Please select the second broker
Get Further Details About To Your Inbox