Bogofinance Capital Markets Ltd Broker Review
Warning Reason
CySEC issues warning against unregulated entities
Cyprus financial regulator CySEC has just made an announcement regarding several unregulated websites:
– lite-options.com
– www.jetfore.com
– worldwidecapitalfx.com
– bogo-finance.com
The name and license number of the Cyprus Investment Firm Bogofinance Capital Markets Ltd (Αρ. Άδειας 321/17), is used illegally and without its authorization.
CySEC regulated & EU Registered | Bogofinance Capital Markets
Bogofinance Capital Markets Ltd re-branded to FXJET.  
Also registered with the FCA, CNMV and BaFIN, and a member of the European Securities and Markets Authority (ESMA),  Lebanese retail forex broker BogoFinance gets CySEC CIF license … newly established Cyprus subsidiary BogoFinance Capital Markets Ltd.
FROM THE WEB
Bogofinance was founded in 2006, is a Lebanese broker offers to trade in Forex, CFD, Stocks used on MetaTrader4 Platform.
In February 2019, Cyprus Securities and Exchange Commission (CySec) published a warning against Bogofinance and three more websites which include lite-options.com, www.jetfore.com and worldwidecapitalFx.com.
Lite options claim to be a forex and contracts for difference (CFD) trading provider. But if we compare other three websites, there is a clear similarity between the website of Lite Options and the entity which runs worldwidecapitalfx.com (Algobit Ltd), which is also an alleged forex and trading provider.
Both the entities claim to be "regulated" and include a generic award stamp on their page, without mentioning who or where they are regulated in. Regardless to say, as per CySEC's warning, they're not regulated in Cyprus and operating illegally within the country.
CySEC has waned two clone firms through www.jetfore.com, which is wrongly claiming to be FXJET and bogo-finance.com which is also fraudulently asserting it is Bogofinance Capital Markets LTD. Both FXJET, a CFD and FX broker, and Bogofinance Capital Markets LTD are regulated CySEC firms. However, the two entities which operate through www.jetfore.com and bogo-finance.com are not them. Consumers in Cyprus ought to use caution of clone companies like these.
The fact that neither of the four entities has the proper authorization to provide financial services in Cyprus, but are still offering products in the country, is a serious red flag and shows that the companies are most likely involved in some kind of scam.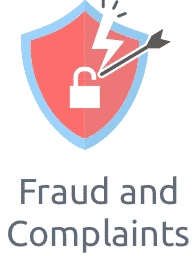 What is your experience with this broker?
With over 4,000 brokers active globally, it's good to share your experience with others. Spread the word on good or bad brokers. Disclaimer: Comments on this site are not the opinion of WeCompareBrokers and we are not responsible for the views and opinions posted by site users. If you are unhappy with any comments, please email complaints @ wecomparebrokers.com
Important: You (the person writing the comment) are responsible for any comments you post and use this site in agreement with our Terms.
Please select the second broker
Get Further Details About To Your Inbox