Degiro is an increasingly popular broker that was founded in 2013.  It has turned being a late entrant to the sector to its advantage by offering a robust and cost-effective means of trading.
In some areas it applies a no-frills approach; some features that might be found on other platforms are not found here.  The associated cost savings however appear to be reflected in the very low fees found on the platform.
Being founded by former employees of another broker there is an understanding of the need for account holders to consider their broker safe and reliable.  Accordingly, one area they do not skimp in is that of regulatory compliance and the platform is regulated by the Dutch AFM (Netherlands Authority for the Financial Markets) and DNB (De Nederlandsche Bank).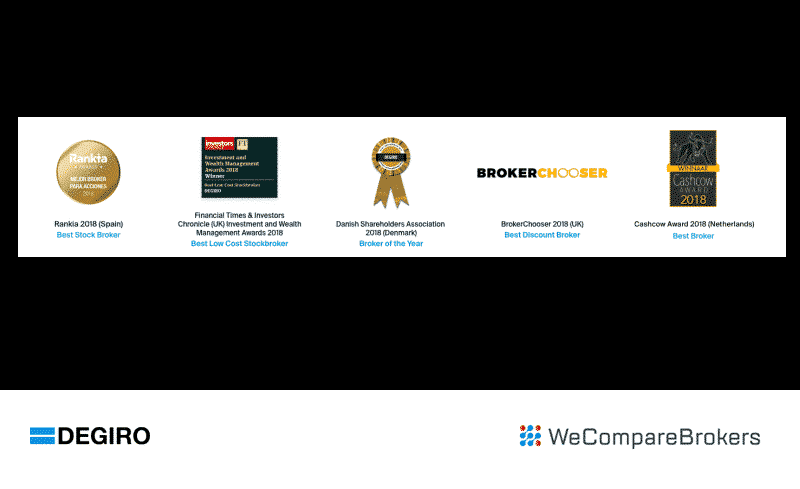 Degiro offers traders some of the lowest fees in the market and the pricing schedules are relatively transparent.  There are for example 200 commission-free ETFs available to trade.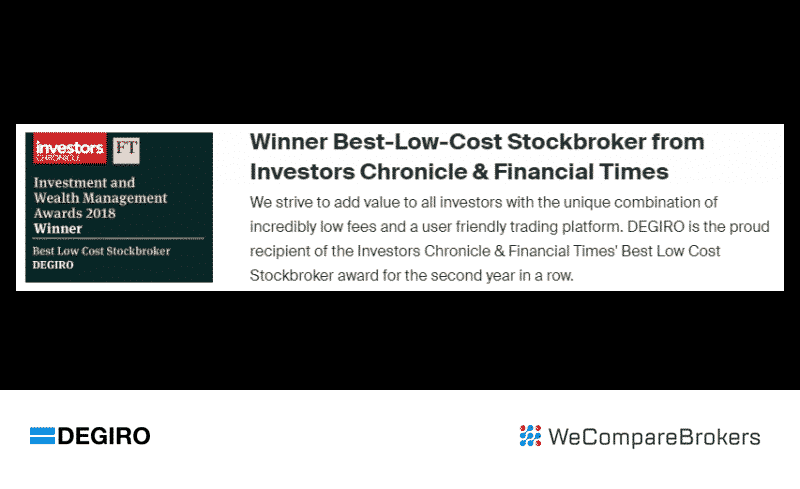 The areas where the pricing schedules do become a little bit more complicated do need some consideration.  In most cases Degiro appears to be trying to squeeze out even lower rates for their clients; in others they explain the details of what extra fees they might have to pass on and why.
There are Connectivity Costs relating to trading outside of your home market.  This is applied on a pay-per-use basis so the costs of trading on other exchanges apply to the traders actually executing trades in it.  As a result the costs of one person's trading are not shared across all users but if you are looking to cover a range of markets this will need some research.
The Fee Surcharges that came into place in August 2018 demonstrates Degiro's approach to pricing.  Faced with extra costs due to a new piece of regulation the platform has applied a surcharge for fees that will apply for a maximum of 18 months.  Where applicable, the surcharges are to be applied in addition to the standard fees.  Degiro are in the mean time looking to reorganize their processing structures so that the additional charges can be removed.  It appears they are very keen to gain a reputation as a cost-effective broker and on keeping their headline rates as low as possible.
Degiro offer telephone and email customer support.  The FAQs is actually visually appealing and has the feeling of being very well thought out.  There is no Live Chat function and the telephone help desk is only available during extended office hours Monday to Friday.
The staff we spoke with were quick to respond, attentive and informed.  We didn't experience any problems with accessing the help desk, even during peak hours.
Degiro offer very little in terms of research.  The few items they do offer are links to third parties such as CME Group.  The below being an example of how Degiro are inviting their account holders to look elsewhere for such materials.
The associated cost savings help the platform offer lower trading fees.  Whilst recognising there are two sides to the coin, the absence of in-house research means research is not necessarily readily available, nor tailored to be executed on the Degiro platform.
There are a few basic 'Lessons' aimed at getting users up and running.  These are useful, but basic.
Degiro does not offer a Demo account.  Registration to apply for a 'Full' account takes minutes and holding that account is free of charge.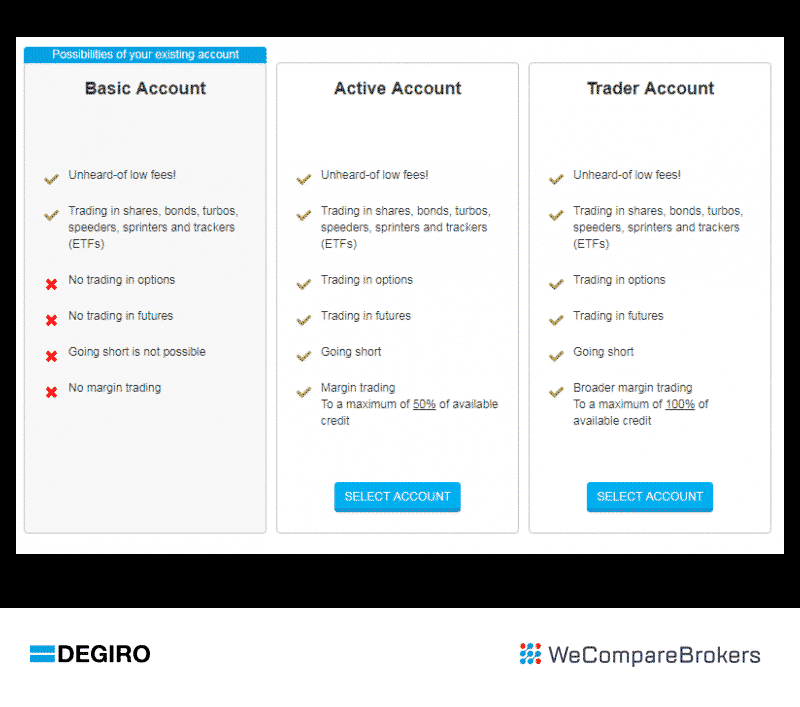 There are no annual, maintenance or service charges and even inactive accounts do not incur fees. Any factors that result in the process being not fully automated can result in a delay of up to two days whilst human intervention takes place.
Degiro are all about executing trades.  They offer an easy to follow table that breaks down instrument type in terms of what order types are possible to build.
The mobile version of the platform is a seamless mirroring of the desktop version.  Available in App or browser versions the layout provides an easy way to get into the markets.
Auto-time outs and two-step verification to log on (through the use of a 5 digit code) are reassuring security orientated add-ons.
Robo Trading
Those looking to take part in automated, robo, copy and social trading will need to look at brokers other than Degiro.
Crypto Currency
Degiro do not currently support trading in cryptocurrencies.  When we contacted them there was no indication that this situation would be changing in the foreseeable future.
Regulatory details
Degiro is not a bank but an investment firm and is regulated by the Dutch AFM (Netherlands Authority for the Financial Markets) and DNB (De Nederlandsche Bank).
The amount of funds that are protected in the Investor Protection Scheme is €20,000 which is less than the £50,000 offered by the UK FSCS (Financial Services Protection Scheme). The lower threshold is partly explained by the firm not being a bank and being therefore unable to hold client funds on its own balance sheet.  Instead funds placed at Degiro are immediately invested in a money market fund.
The firm is also privately held rather than listed on an exchange which means financial reporting can be more opaque.
Final Thoughts
 Degiro has over 350,000 investors which is an annual increase of 45% (compared to the same period in 2017).  This is important as it reflects the firm has critical mass and because the trading community is very good at spotting what is trending.
 In many way Degiro are different from other brokers.  The absence of research tools and Forex trading are two examples of how distinctive their approach is.  Being streamlined though does come with advantages. If your approach to trading can fit in with the Degiro structure then you are primed to access the markets using spreads that are hard to find elsewhere.
GO TO THE compare brokers