fsi-union.com Broker Review
Warning Reason
Sources indicate that on 02/07/2015 the company fsi-union.com received a warning from the Belgian FSMA
The Financial Services and Markets Authority (FSMA) once again warns the public against binary options and Forex activities.  FSI- Union, General Options, Ate Binary Limited, B.P.Y. Technologies Ltd and G.I. Technologies, are all companies that offer these unscrupulous investment instruments in Belgium without any compliance with Belgian financial legislation
FSI-Union considers itself (www.fsi-union.com) an organisation which helps resolve disputes specifically in the binary options and forex domains.
On the 16th March 2015 the FSMA published a warning deterring people from using this type of recovery-room fraud.
Interestingly, it would appear that FSI-Union doesn't only try to resolve disputes but actively suggests the consumers invest in an on-line trading platform which offers binary options. The platform suggested is called General Options (www.generaloptions.co), a company which is not an authorised investment firm or credit institution in Belgium and is not legally allowed to provide banking and/or investment services in or from Belgium.
It would appear also that the General Options website has strong links with  Ate Binary Limited, B.P.Y. Technologies Ltd and G.I. Technologies companies all of which are unauthorised investment firms thus forbidden to provide banking and/or investment services in or from Belgium.
Binary options are risky – very risky.  More often than not the investor loses all or more of their investment and as such the FSMA vehemently warn against using such companies. They have published a binary options warning to the public in May 2014.
Furthermore, none of the above listed companies has published a single prospectus which has been approved by the FSMA – this is a legal requirement under Belgian law.
Advice from the FSMA is therefore given to abstain from any offers of financial services using the following companies: FSI Union, General Options, Ate Binary Limited, B.P.Y. Technologies Ltd or G.I. Technologies and against entering into any financial commitment with them..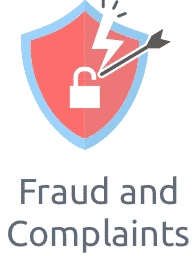 What is your experience with this broker?
With over 4,000 brokers active globally, it's good to share your experience with others. Spread the word on good or bad brokers. Disclaimer: Comments on this site are not the opinion of WeCompareBrokers and we are not responsible for the views and opinions posted by site users. If you are unhappy with any comments, please email complaints @ wecomparebrokers.com
Important: You (the person writing the comment) are responsible for any comments you post and use this site in agreement with our Terms.
Please select the second broker
Get Further Details About To Your Inbox