fxjupiter.com Broker Review
Warning Reason
FX Jupiter (clone of FCA authorised firm)
Telephone: 020 3286 3398
Email: info@fxjupiter.com
Website: www.fxjupiter.com/en, www.fxjupiter.com/zh-cn
Sources indicate that on 17/02/2017 the company fxjupiter.com received a warning from the UK FCA. The address on record for fxjupiter.com is unknown.
FCA authorised firm details:
This FCA authorised firm that fraudsters are claiming to work for has no association with the 'clone firm'. It is authorised to offer, promote or sell services or products in the UK and its correct details are:
Firm Name: Jupiter Asset Management Limited, Jupiter Unit Trust Managers Limited, Jupiter Fund Management plc and Jupiter Investment Management Group Limited are registered in England and Wales (reference numbers 2036243, 2009040, 6150195 and 792030).
Firm Reference Number: 141274 (Jupiter Asset Management Limited), 122488 (Jupiter Unit Trust Managers Limited​​​​​​​)
Address: The Zig Zag Building, 70 Victoria Street, London SW1E 6SQ
Telephone: 0800 561 4000, 01268 448 642
Website: www.jupiteram.com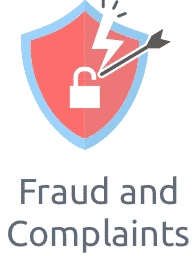 What is your experience with this broker?
With over 4,000 brokers active globally, it's good to share your experience with others. Spread the word on good or bad brokers. Disclaimer: Comments on this site are not the opinion of WeCompareBrokers and we are not responsible for the views and opinions posted by site users. If you are unhappy with any comments, please email complaints @ wecomparebrokers.com
Important: You (the person writing the comment) are responsible for any comments you post and use this site in agreement with our Terms.
Please select the second broker
Get Further Details About To Your Inbox