haussmancapital.com Broker Review
Warning Reason
On 02/07/2015 the company haussmancapital.com received a warning from the Belgian FSMA regarding their financial trading.  The FSMA state that Houssmancapital.com have not published a prospectus to be approved by the FSMA which is a legally required before investment trading can begin
Haussmancapital.com is not an authorized investment firms or credit institution in Belgium, and subsequently they are forbidden to provide banking and/or investment services in or from Belgium.
Additionally, there are some investment instruments that Haussmancapital.com offer, such as forex products and CFDs, which are unsubstantiated and as such, can be highly volatile.  Many investors using such investment instruments run the risk of losing their investments and, occasionally, even more than their initial investment amount.
Back in May 2011 the FSMA published a general warning about the risks associated with forex trading and binary products.
Therefore, the FSMA strongly advises against using the company Haussmancapital.com or any of their investment instruments for trading.
Haussmancapital are also known to use an Austrian bank account, which it claims was opened in the name of the Direct Epargne company. According to the FSMA, this account is also used by several other uncredited companies offering the same investment instruments.
Please be aware, should you choose to use Haussmancapital.com for your investments and things go wrong, you will not be covered by the Fniancial Ombudsman Service or the FSCS.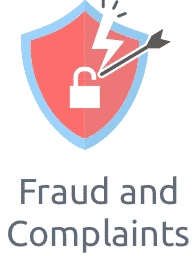 What is your experience with this broker?
With over 4,000 brokers active globally, it's good to share your experience with others. Spread the word on good or bad brokers. Disclaimer: Comments on this site are not the opinion of WeCompareBrokers and we are not responsible for the views and opinions posted by site users. If you are unhappy with any comments, please email complaints @ wecomparebrokers.com
Important: You (the person writing the comment) are responsible for any comments you post and use this site in agreement with our Terms.
Please select the second broker
Get Further Details About To Your Inbox