hawktrade.com Broker Review
Warning Reason
Hawktrade is an investment company located at Tokyo Daiya Bldg.5 Lev.8, 1-28-23 Shinkawa. The company offers investment services. It claims to be located in Japan but as per the reports they hardly operate at any location in Japan. The broker is an unauthorized investment firm or credit institution in Belgium.
On 27 February 2015 the broker Hawktrade received a warning from the Belgium FSMA. The Financial Services and Markets Authority (FSMA) has warned the public on several occasions against this brokers activities. Based on evidence, the broker has shut down its offices in Japan.
Furthermore, there are numerous complaints registered online about Hawktrade broker for providing poor customer support and worst services. Also, they failed to publish a relevant scheme approved by the FSMA, as is required before any public offering of investment instruments may be made within the territory of Belgium. The broker purposely hides their whereabouts, so that they can avoid being visited by the investors they approach.
Hence, it is important for all the investors to check if the investment company they wish to use holds the requisite authorization by consulting the lists of persons authorized to provide regulated financial services. The FSMA firmly advise against any investment with this company.
Phone: +81 3 4578 2731 Fax: +81 3 6800 3062
The website www.hawktrade.com is still up and running.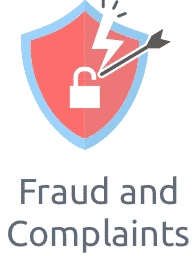 What is your experience with this broker?
With over 4,000 brokers active globally, it's good to share your experience with others. Spread the word on good or bad brokers. Disclaimer: Comments on this site are not the opinion of WeCompareBrokers and we are not responsible for the views and opinions posted by site users. If you are unhappy with any comments, please email complaints @ wecomparebrokers.com
Important: You (the person writing the comment) are responsible for any comments you post and use this site in agreement with our Terms.
Please select the second broker
Get Further Details About To Your Inbox