ihforex.com Broker Review
Warning Reason
Sources indicate that on 08/04/2013 the company ihforex.com received a warning fromFrench FMA. The address on record for ihforex.com is unknown.
FROM THE WEB
iHForex.com is a forex trading company based in Seychelles which provides MetaTrader 4
software platform.
It was reported that France's financial regulator AMF (Authority of Financial Markets) has
published a warning against Ihforex.com. According to the sources, these entities are
offering their services to French traders without having authorization from any regulatory
bodies.
The iHForex Investment House allows currency traders to make quick trades on any device.
The website claims the company has been in operation since 2009. But, IHForex.com was
registered on 2010-11-05 after ceasing in 2007. Investment House Limited is on FINMA's
blacklist of Unauthorized Institutions.
Also, according to the consumers, the company does not allow the users to withdraw the
money. Once you have registered on their site, you will get 100% surety of deposit value.
However, after the deposit, they start to manipulate their trading platform with fake
candles and requotes and delay to make lose money. Also, it does not provide an account
opening deposit bonus.
The registration and regulation of this FX broker cannot be seen on the iHForex website and
not authorised by the Financial Regulatory Authority. The FPA recommends Extreme
Caution dealing with IHForex. There is an FPA Traders Court Guilty verdict against this
company.
The regulators continue to advise the public to be careful of the risks associated with foreign
exchange markets trading particularly when they are dealing with an unregulated entity.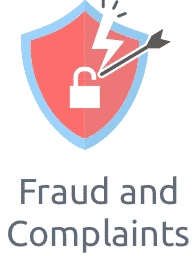 What is your experience with this broker?
With over 4,000 brokers active globally, it's good to share your experience with others. Spread the word on good or bad brokers. Disclaimer: Comments on this site are not the opinion of WeCompareBrokers and we are not responsible for the views and opinions posted by site users. If you are unhappy with any comments, please email complaints @ wecomparebrokers.com
Important: You (the person writing the comment) are responsible for any comments you post and use this site in agreement with our Terms.
Please select the second broker
Get Further Details About To Your Inbox