justrader.com Broker Review
Warning Reason
JusTrader is a forex broker based in London. It offers the MetaTrader 4 and Mobile forex trading top platform and also offers over 45 forex currency pairs, indices, CFDs, commodities, oil, gold and silver for your personal investment and trading options.
According to the data published online, are not allowed to provide any kind of financial services and also they can be located under the web addresses capitalpartners.com and justrader.com. The company, operating through the websites mtcapitalpartners.com and justrader.com (both are currently inactive).
The International Financial Services Commission of Belize (IFSC) have issued a cease and desist order against this entity.
In September 2015, the FSMA published a notice which states "The FSMA strongly advises against responding to any offers of financial services or to any public offers of investment instruments made by MT Capital Partners (Justrader) and against transferring money to any account number it might mention".
On 8 April 2013, The Financial Conduct Authority (FCA) warned against the activities of MT Capital Partners trading as Justrader. The financial conduct authority officially released a statement which states: "We believe this firm has been providing financial services or products in the UK without our authorization. Almost all firms and individuals offering, promoting or selling financial services or products in the UK have to be authorized by us."
In addition, The FSMA has also published a warning in June 2011 about the risks associated with speculative transactions in currencies. The Financial Services and Markets Authority (FSMA) informed that Justrader offers highly risky investment instruments in Belgium without complying with Belgian financial legislation.
MT Capital Partners trading as Justrader
Address: 18th Floor, 40 Bank St, London, E14 5NR
Phone: 020 3608 8151
Fax: 020 3006 8557
Website: https://mtcapitalpartners.com; https://www.justrader.com
Email: mohamed.diab@justrader.com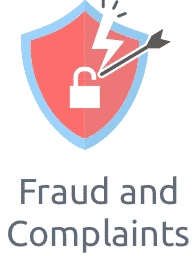 What is your experience with this broker?
With over 4,000 brokers active globally, it's good to share your experience with others. Spread the word on good or bad brokers. Disclaimer: Comments on this site are not the opinion of WeCompareBrokers and we are not responsible for the views and opinions posted by site users. If you are unhappy with any comments, please email complaints @ wecomparebrokers.com
Important: You (the person writing the comment) are responsible for any comments you post and use this site in agreement with our Terms.
Please select the second broker
Get Further Details About To Your Inbox