mhoptions.com Broker Review
Warning Reason
MH Options is a  binary options broker owned by Morgan & Hilt Ltd founded in 2012, based at the following address:  5 Secretary' s Lane, Gibraltar.
On 5 January 2015, France's financial market regulator, the Autorité des Marchés Financiers (AMF) issued a warning against Mhoptions for offering binary options trading without any authorization.
The AMF recommends binary options customers to open accounts "only with financial institutions authorized to do business in France." The AMF also warns market participants that "any unauthorized intermediaries run the risk of criminal sanctions" and advises against "responding to offers from any broker on the published lists."
Based on online reports, Mhoptions are reported as a scam broker:
The broker is not regulated to provide trading services
Trading unfairly against customer orders
Making withdrawals difficult
Freezing trading platform
Promises of easy profits in a short amount of time
Therefore, the French FMA suggests all traders to avoid opening an account with such brokers to protect against loss of funds.
There is an FPA Traders Court verdict against MHOptions which recommends extreme caution if trading with them.
Currently their website is down and it would appear that the company has ceased trading.
Contact information found is as follows: support@mhoptions.com. Tel. +442074425824.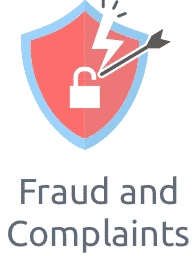 What is your experience with this broker?
With over 4,000 brokers active globally, it's good to share your experience with others. Spread the word on good or bad brokers. Disclaimer: Comments on this site are not the opinion of WeCompareBrokers and we are not responsible for the views and opinions posted by site users. If you are unhappy with any comments, please email complaints @ wecomparebrokers.com
Important: You (the person writing the comment) are responsible for any comments you post and use this site in agreement with our Terms.
Please select the second broker
Get Further Details About To Your Inbox