mptmax.com Broker Review
Warning Reason
MPTMax is a forex broker and uses the brand name 'Williams Corporation Ltd', which operates MPTMax`s back-office among other administrative tasks and uses Simray AS (Simray AS) of Norway as its partner in processing transactions, such as account funding and withdrawals. Williams Corporation is also known as My Private Trade.
Mptmax offers trade currencies for personal investment and trading options. Also, it provides forex trading services via Mobile and WebTrader trading platforms. However, Mptmax and its service providers do not offer services such as banking or futures or options trading.
The broker is not regulated and has received various enquiries from Financial Authorities about their operations and the services offered.
In 2011, the Austrian Financial Market Authority advised the Williams Corporation Ltd is not authorised to carry out certain banking transactions requiring a licence in Austria. This warning was for all the investors who invested the money in the company or for those who are willing to invest, it was suggested that anyone dealing with this company would be putting themselves at risk. In addition, it was stated that the domain Mptmax.com was offering its services without any license.
2 July 2015:  The company mptmax.com received a warning from Belgian FSMA advising that the broker is not regulated and is not allowed to offer any investment services without the required authorisation.
Furthermore, the broker's information is not available on the internet and it seems they have shut down the business as their website is down and not in use. Hence, the authorities highly recommend not to deal with Mptmax broker as it carries a high level of risk and can result in the loss of all your funds.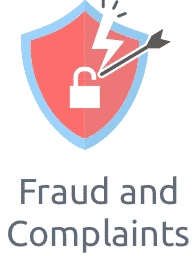 What is your experience with this broker?
With over 4,000 brokers active globally, it's good to share your experience with others. Spread the word on good or bad brokers. Disclaimer: Comments on this site are not the opinion of WeCompareBrokers and we are not responsible for the views and opinions posted by site users. If you are unhappy with any comments, please email complaints @ wecomparebrokers.com
Important: You (the person writing the comment) are responsible for any comments you post and use this site in agreement with our Terms.
Please select the second broker
Get Further Details About To Your Inbox