netotrade.com Broker Review
Warning Reason
NetoTrade UK LTD and NetoTrade Global Investments LTD are registered in the offshore zone St. Vincent and the Grenadines with headquarters located at 788 Finchley Road, London NW11 7J. They were founded six years ago, the broker offers trading in securities and stock indexes CFD and foreign exchange.
On 16 Dec 2013, the Autorité des Marchés Financiers (AMF) and the Autorité de Contrôle Prudentiel et de Résolution (ACPR) published a warning against Netotrade.com and stated "we strongly recommend that traders should not use their services, as they are in breach of the applicable legislation and are not required to comply with basic rules of investor protection, information disclosure and claims handling".
Similarly, the Financial Services and Markets Act 2000 (FSMA) declared that NetoTrade UK Ltd and NetoTrade Global Investments Ltd. are not authorised to conduct any activity in the UK saying "We believe that this organisation may be targeting UK customers and overseas consumers, and claiming to be located in the UK."
There are further negative complaints that the company is withdrawing money out of people's credit cards without their consent. Allegedly, the broker publishes fake reviews to obtain a good reputation in the market through which they are able to get more clients and more deposits.
NetoTrade UK LTD and NetoTrade Global Investments LTD
Address: 788 Finchley Road, London NW11 7TJ
Tel: 44-203-5143882, 33-975-184903
Fax: 44-203-5142167
Email: support@NetoTrade.com
Website: www.netotrade.com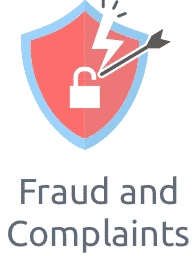 What is your experience with this broker?
With over 4,000 brokers active globally, it's good to share your experience with others. Spread the word on good or bad brokers. Disclaimer: Comments on this site are not the opinion of WeCompareBrokers and we are not responsible for the views and opinions posted by site users. If you are unhappy with any comments, please email complaints @ wecomparebrokers.com
Important: You (the person writing the comment) are responsible for any comments you post and use this site in agreement with our Terms.
Please select the second broker
Get Further Details About To Your Inbox