nordhillcapital.com Broker Review
Warning Reason
Sources indicate that on 05/02/2018 the company nordhillcapital.com received a warning from the UK FCA. Fraudsters are using the details of firms we authorise to try to convince people that they work for a genuine, authorised firm. Find out more about this 'clone firm' below:
Clone firm details
Fraudsters are using or giving out the following details as part of their tactics to scam people in the UK:
Nordhill Capital (clone of FCA authorised firm)
Website: https://nordhillcapital.com/
Be aware that the scammers may give out other false details or mix these with some correct details of the registered firm.
FCA authorised firm details
This FCA authorised firm that fraudsters are claiming to work for has no association with the 'clone firm'. It is authorised to offer, promote or sell services or products in the UK and its correct details are:
Firm Name: Hantec Markets Limited
Firm Reference Number: 502635
Address: Hantec House, 12-14 Wilfred Street, London, SW1E 6PL
Telephone: +44 0207 036 0888
Email: compliance@hantecfx.com
Website: www.hantecfx.com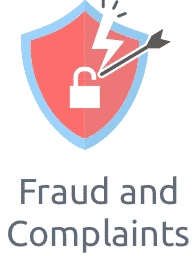 What is your experience with this broker?
With over 4,000 brokers active globally, it's good to share your experience with others. Spread the word on good or bad brokers. Disclaimer: Comments on this site are not the opinion of WeCompareBrokers and we are not responsible for the views and opinions posted by site users. If you are unhappy with any comments, please email complaints @ wecomparebrokers.com
Important: You (the person writing the comment) are responsible for any comments you post and use this site in agreement with our Terms.
Please select the second broker
Get Further Details About To Your Inbox