sakofx.co Broker Review
Warning Reason
Sources indicate that on 26/05/2014 the company sakofx.co received a warning fromSpanish CNMV. The address on record for sakofx.co is unknown.
On 26/05/2014, Sakofx received a warning from Spanish CNMV against the internet domain.
Sakofx website seems to be based in Germany, however, their website is down and does not work properly. According to the sources, it was found that the owner's details are unavailable and using an anonymous service to hide their identity. They do not have many visitors on their website, also the speed of this website appears to be slower than average.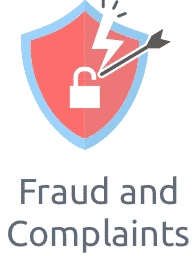 What is your experience with this broker?
With over 4,000 brokers active globally, it's good to share your experience with others. Spread the word on good or bad brokers. Disclaimer: Comments on this site are not the opinion of WeCompareBrokers and we are not responsible for the views and opinions posted by site users. If you are unhappy with any comments, please email complaints @ wecomparebrokers.com
Important: You (the person writing the comment) are responsible for any comments you post and use this site in agreement with our Terms.
Please select the second broker
Get Further Details About To Your Inbox