talantocm.com Broker Review
Warning Reason
Talentocm (TCM) is a Private Foreign Exchange (FX) located at 96 Mowat Avenue, Toronto, Ontario, M6K 3M1, CA. The broker is not authorised to do business any longer.
On 24 February 2015 The Cyprus Securities and Exchange Commission (CySec) issued a warning against the company 'Talento Capital Markets ' which informed the public that Talentocm is not permitted to provide investment and ancillary services in the Republic.
 As per Regulated Markets:
It has never been authorised by the Commission
It is not a bank or a co-operative firm, authorised to provide such services.
No notification has been received by a competent authority of another Member State about this broker
Hence, the Commission advises investors, before doing business with Investment Institutions, consult it's website to confirm whether the entities are authorised to provide investment services or not. FCA strongly advise to only deal with financial firms that are authorised by the FCA and check the Financial Services Register to guarantee they are. If a firm does not appear registered but claims it is, then contact the regulatory bodies immediately.
The website for Talantocm.com appears to have shut down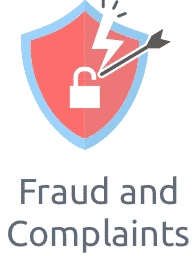 What is your experience with this broker?
With over 4,000 brokers active globally, it's good to share your experience with others. Spread the word on good or bad brokers. Disclaimer: Comments on this site are not the opinion of WeCompareBrokers and we are not responsible for the views and opinions posted by site users. If you are unhappy with any comments, please email complaints @ wecomparebrokers.com
Important: You (the person writing the comment) are responsible for any comments you post and use this site in agreement with our Terms.
Please select the second broker
Get Further Details About To Your Inbox