versaillesfinances.com Broker Review
Warning Reason
VersaillesFinances is a highly risky forex broker based in Atlanta.  The FSMA confirms they are not an authorized investment/credit firm.  As such, they are forbidden to provide banking and/or investment services in or from Belgium. The Financial Services and Markets Authority (FSMA) warns the public against partaking in the activities of VersaillesFinances, as they do not comply with Belgian financial legislation.
It was reported that on their website the company name is given as "Glob state Assets Holdings Limited" under the terms and conditions section. Furthermore, several investment instruments that this company offers, i.e. forex and CFD products, are speculative and involve significant risks.  Anyone investing through this company runs the risk of losing their entire amount invested or, as has been confirmed, even more than the investment itself.
The FSMA already published a warning in June 2011 about the risks associated with speculative transactions in currencies. They also warned the public that Versailles Finances has failed to publish a proposal accepted by the FSMA, as is required before any public offering of investment instruments may be made within the territory of Belgium.
The FSMA therefore strongly advises against responding to any offers of financial services or any public offers of investment instruments made by Versailles Finances and against transferring money to any account number it might provide. The traders should always pay attention to companies like VersaillesFinances that offers forex products or other risky investment instruments. Always verify that any company which is offering you financial services has the requisite authorization.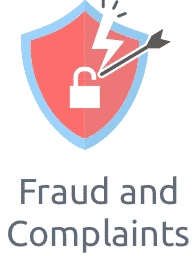 What is your experience with this broker?
With over 4,000 brokers active globally, it's good to share your experience with others. Spread the word on good or bad brokers. Disclaimer: Comments on this site are not the opinion of WeCompareBrokers and we are not responsible for the views and opinions posted by site users. If you are unhappy with any comments, please email complaints @ wecomparebrokers.com
Important: You (the person writing the comment) are responsible for any comments you post and use this site in agreement with our Terms.
Please select the second broker
Get Further Details About To Your Inbox