Please select the second broker
Author: Alan Little
Date: 2020-07-17
AUD/USD is 0.6790 – bulls should step up to avoid excess supply
The current trading figure for AUD/USD is 0.6790 between a range of around 0.6968 and 0.7012.  The trading mood of the day has been fairly sour because of the week's increased tensions between China and the US after President Donald Trump signed the Hong Kong expectative order.  On the flip side, bulls took the lead in regard to the hopes for a vaccine for COVID-19 this year, with a variety of nations racing to make the breakthrough.
The promising headlines regarding a vaccine, along with the increased likelihood of an international economic recovery following the outcome of the Chinese Gross Domestic data yesterday, should also prevent too much bear dominance. For AUD traders, domestic data did not provide a catalyst in the data for Australian jobs overnight.  Now, the wait has begun for the July minutes from the Reserve Bank of Australia and the speech from Governor Philip Lowe, both of which are due next Tuesday. On Thursday 23rd July, the economic and budget statement from the Federal Government is also due. On Wednesday, there is the release of the country's preliminary June Retail Sales
According to Westpac analysts, the local media focus is still on the resurgence of the coronavirus in the state of Victoria, with a record number of daily cases. However, New South Wales is now also being rattled by a cluster of cases that have emerged in Sydney. New travel restrictions have already been announced by Queensland and the Northern Territory.  The economic mood has been further soured by these developments, which have also placed the Federal Government under more pressure to be generous with the 23/7 fiscal update.
The USD, meanwhile, has struggled to be convincing on rallies for a while now, with the reinforcing of a soft undertone on every failure being the only upside.  The bulls have failed to hold above structure, with the markets melting to a critical support area as a result.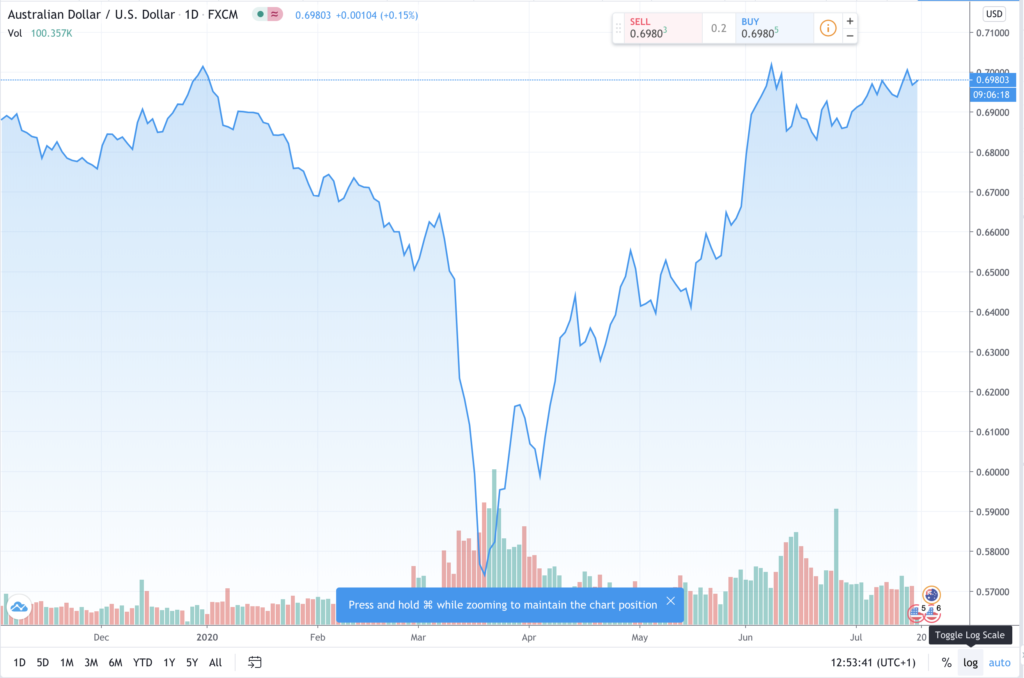 Scam Brokers, Broker Complaints
Are you aware of a scam broker or want to make a broker complaint?
We want our site users to find good brokers to trade through and to be warned off bad brokers. We encourage you to use our complaints tool to let us know about your experiences.
We have categorised the common complaints to make it easier for you and we have provided some guidance on what you may want to try before submitting a complaint, if our suggestions do not provide you with a resolution then by submitting a complaint, our team will attempt to take up your case with the relevant Broker and if needed, submit a formal report to the regulators.
We use the information you give us to decide if we want to continue to promote a broker on our site.
Your scam broker complaint not only helps you, it helps others and it helps us determine if we continue to support the broker.