Forex Basics for Beginners
What is forex trading?
Welcome to the world of foreign exchange trading, where you can speculate on the direction that conversion rates for the world's most popular currency pairs will take in the world's largest and most liquid market. While Forex trading can be profitable, it is also high-risk and can be complicated. Casualty rates are high, but we are here to guide your progress every step of the way.
To be a successful forex trader, you will need to approach the market in a disciplined fashion with a step-by-step trading strategy. The primary factors that will aid in this endeavour are knowledge, experience, and the ability to control one's emotions, and there are no shortcuts. Practice sessions on a free demo system are ideal for getting to grips with the process without wasting your time or money.
Why trade forex?
Forex for beginners has a straightforward objective – to build a consistent track record of winning trades over time. If done correctly, you can profit from this activity. However, if you become impatient or let your emotions affect your decision-making process, you will quickly lose money.
Forex trading offers some advantages such as its trading hours allowing you to trade 24/7, the wide range of currency pairs available providing a wide choice and the costs to trade can be less compared to other trades. These are just some of the advantages of trading forex. 
It can be equally exciting to discover a trading opportunity or setup, apply your plan, and record a gain. There is, however, some psychology involved in forex trading. You will have losing trades, and you must learn to accept them and move on. Fortunately, there is always another opportunity just around the corner in the forex world.
Is forex trading good for beginners?
The popularity of forex trading has spread across the globe, and new forex traders are welcome. It is a good market for beginner traders since currency pairs tend to move in predictable patterns, especially for major developed countries. There is never the risk that a country might go broke, as with companies in stock trading, and the market is so large and liquid that the possibility of price manipulation is rarely a concern.
There are fundamental reasons why certain currencies become stronger or weaker than others, but your goal will be to follow trends. Technical indicators are the tools for finding these trends, gauging their strength, and profiting from them. 
How do beginners start trading forex?
Firstly, you will need a forex broker to access the foreign exchange market. One of the best ways to start is by signing up with a broker that offers a free demo session to help you try out the process without risking your capital. Once you've found a broker, your anagram for success will follow the "4 P's". These forex basics are:
Preparation: Knowledge is power in forex trading. It would be best if you built a strong foundation in the craft by researching websites, videos, and books devoted to this subject matter. The more acquainted and familiar you become, the more favourable your trading experience will be. Focus on Fundamental and Technical Analysis and how trading platforms work.
Plan: This preparation process will include developing an effective trading strategy. Be sure to plan effective risk management techniques.
Practice: Veteran traders swear by their practised routines. Practice your strategy. Fine-tune it and aim to get to a point where it is ingrained in your mind before you put real capital on the line.
Patience: There is no rush when trading. Take your time before acting upon a potential setup. Veteran traders have many small winning and losing trades but also a few big winners. Casualties in this arena have too many big losers without the big winners.
Trade – Once you've done your groundwork, start trading with probably smaller stakes adding to your knowledge the variables in an actual trading environment.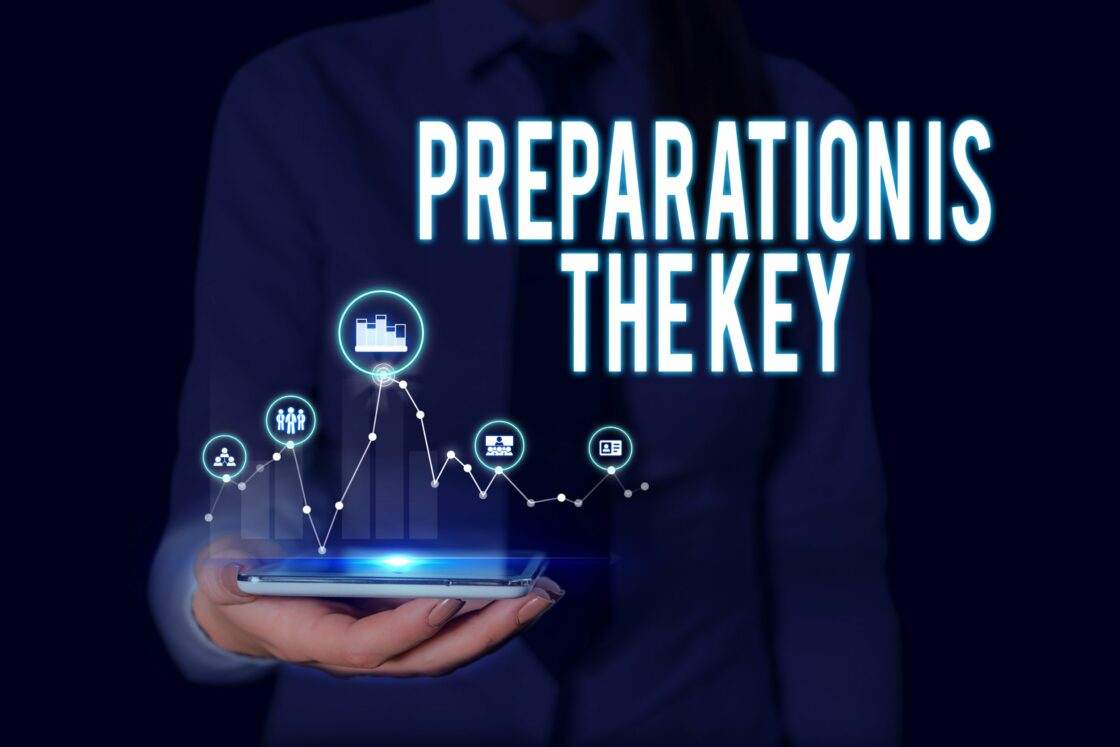 Basic forex trading strategies for beginners
There are many basic forex trading strategies, but your trading style will dictate how you incorporate technical indicators into your plan. We have pages detailing the best forex trading plans for beginners, but you will want to follow a style that suits your personality and aims. Here are three basic techniques:
Day Trading: The trader buys and sells a chosen currency pair in a single day and does not carry any open positions over to the next trading session. This style relies on incremental gains over the day.
Swing Trading: The trader buys and holds a chosen currency pair for a more extended period, sometimes a few days or even weeks or months. Swing trading is the best way to trade for beginners as they don't require the same constant monitoring as shorter-term trades.
Scalping: The trader buys and sells their chosen currency pair very quickly, often within minutes, to profit off small changes in the "Bid/Ask" spread. Like day trading, scalp trading benefits from small gains building up over the course of a day.
How to choose a forex broker
There are hundreds of forex brokers to choose from, but you will want a financial partner that you trust is safe, secure, and, most importantly, regulated. We have reviewed many of these brokers, selected the most reputable ones, and have comparison tools to assist you in your final selection. Here are the main factors to consider in the selection process:
Reputation
Regulatory compliance
Account features
Trading platform
Currency pairs offered
Fees and spreads
Customer service
Training support
Deposit and withdrawal payment options
Industry awards and recognition
Can you trade without a broker?
Yes, there are ways to deal directly with a bank or exchange, but each method requires significant capital and carries a higher risk. Brokers have come a long way in the past two decades and can provide new traders with ease of access, support, and helpful trading tools and resources. If you're unsure where to start when choosing a broker, we have collated some of the best and most reputable forex brokers for beginners.
Forex trading platform
Forex brokers will provide a software interface that will allow you to access the forex market, open and close positions, and analyse pricing behaviour on specialised charts. Various options will allow you to download software to your desktop, access the software directly from the Internet, or enable trading from your personal mobile device. Free demo systems will allow you to practice with virtual currency, test your trading strategy, and become familiar with the forex platform and market conditions.
Pros and Cons of forex trading
Forex trading for beginners is a high risk, but there can be rewards if you approach the market in a disciplined fashion.
PROS:
Low cost, highly liquid market with many markets' participants
A multitude of trading pairs to consider
Accommodates many trading styles
Easy to access and convenient for new traders
CONS:
Highly volatile market with erratic swings in price behaviour
High-risk profile requires extensive preparation to be successful
The market is dominated by significant banking institutions and professional traders
Best trading platform for beginners
Many forex brokers have developed proprietary trading platforms, but the majority also offer the most popular trading platform in the world of forex – MetaTrader4. MT4 is the industry standard and has a long track record for great charts, advanced trading tools, an abundance of technical indicators, easy access to information, and widespread community support.
Summary
The foreign exchange market is the largest and most liquid market in the world. Trading forex can be fascinating and exciting, but casualty rates can be high without the proper preparation, practice, and a disciplined plan. Market conditions can change swiftly, and successful traders must learn to adapt to the ebbs and flows.
With the right tools and proper training, forex trading can be a profitable pursuit. Choosing a forex broker is a major task, and we can help you with that selection process.
FAQs
Can you teach yourself to trade forex?
Yes, you can learn on your own, but the best shortcut to success in forex trading is to find a mentor who will show you the ropes and guide your effort. Experts at this website are here to serve your interests in this pursuit, or you can attend seminars or take advantage of online tutorials. Veterans in the forex world often share their tips with newcomers.
Can you make a living by trading forex?
Yes, you can make a living by trading forex, but everyone would be doing it if it were easy. You must be a very disciplined trader and keep your losing trades to a minimum. Let the trend be your friend. Cut your losers, and let your winners run. These mantras are common sense but must be remembered and applied according to a step-by-step plan.
Can a beginner make money in forex?
Preparation, practice, patience, and planning are the basic tenets of this financial trade. Many beginners, roughly 60%, give up after three months. Another 30% drop by the wayside after three more, but the 10% of beginners who stay disciplined and follow best practices tend to become successful in their trades. Forex can be very rewarding, but you must treat it like a business and understand the risks and challenges that you will face.