Forex platforms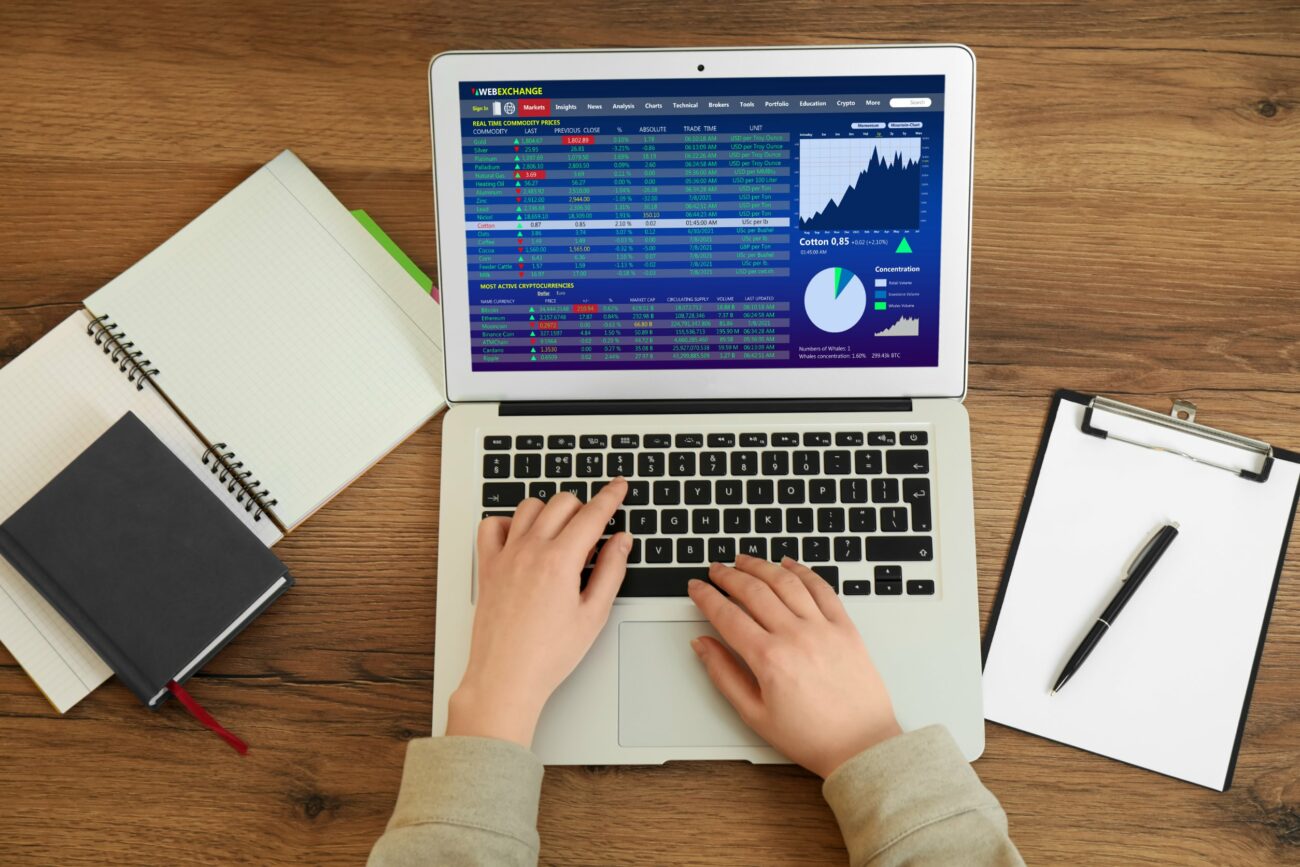 What are forex platforms?
Choosing a forex broker can be an overwhelming task, but we at WCB are here to help make the process easier. Next to regulatory oversight, roughly 30% of your decision will depend on the trading platforms offered by your candidates. The broker's platform is where you will execute trading orders, analyse charts, find opportunities, and keep track of your progress and account balance. When it comes time to compare candidates, we have specialised tools designed to help you with those comparisons.
What is a good trading platform? First, it depends on your needs as a trader. Professional traders may want specific capabilities that a beginner would never consider. What is important is that the markets trading platform is easy to use. It should execute your orders quickly, and it should support your strategy, whether you are interested in scalping, day trading or just traditional swing trading.
Top trading platforms come in different flavours. The most popular trading platform in the history of retail forex trading is the MetaTrader 4 family of products, from its downloadable software to its direct web access platform, and finally to its mobile app version. MetaTrader 5 is an expansion of this popular system.
Mobile trading has also become a special consideration, especially with the younger demographic that wants to trade from anywhere and at any time. The screens may be smaller, but customers still expect a full portfolio of features, as much as with desktop versions in today's trading arena. Brokers understand this fact and compete fiercely in this space.
What makes MT4 and MT5 so special?
MT4: The gold standard for retail forex trading software has been and still is MT4. Released in 2000, it has achieved and maintained this status due to its simplicity and ease of use. Traders also appreciate being able to transfer their platform skills easily to another broker if and when the occasion arises. Both beginners and advanced traders have been won over by its numerous features, charting tools, broad support community and ease of deployment. According to MetaQuotes, its developer, 750+ brokers and banks offer the MT4 platform to millions of customers. Leading MT4 brokers include CMC Markets, Pepperstone, IC Markets, Admiral Markets and FxPro.
MT5: Contrary to popular belief, MT5 is not an upgrade for MT4. Released in 2010, it is an expanded version of MT4, which enables multi-asset trading in forex, stocks and futures. It includes an assortment of complex, superior trading tools and supports automated trading. Top brokers that offer MT5 include FP Markets, Exness, IC Markets, Swissquote, and BDSwiss.
Charting software platform
Forex charting software is the specialised toolkit within or independent of the trading platform that produces pricing charts for immediate analysis and research. MT4 and MT5 built their reputations upon their portfolio of advanced charting tools and indicators. Standalone free charting systems with great reputations are TradingView and StockCharts. The broker that wins accolades for its forex charting software is Forex.com.
Social and Copy Trading
Do your emotions interfere with your trading? Copy trading evolved to enable the copying of trades from a pool of chosen experts or from a social pool of traders. Not to be confused with mirror trading where strategies may be copied, this trading alternative enables automated trading on several levels of control. Monitoring remains a primary task, but you can always intervene when desired. The undisputed king in this arena has always been eToro.
Web platforms
While MT4 has gained fame for its feature-rich downloadable software, the trend of most brokers is to offer a direct online trading platform. Access to the internet is all that is necessary. Your files are maintained on the broker's server, which has backups and operates in the cloud. This operating environment is particularly efficient for the on-the-go trader and today's younger demographic. The best MetaTrader brokers also support a web-based FX platform, but for proprietary systems, Saxo Bank wins awards for its web-based system, as does Forex.com.
Mobile trading apps
Mobile apps are now hugely popular in forex trading, but not all apps have the same functionalities. There are many variables that come into play, but brokers compete at a high level for market share. The best ones have had their apps in the marketplace for several years and provide service for both Android and Apple devices. Recent surveys rate Saxo Bank, IG and CMC Markets at the top of the field.
How to choose trading software
Your trading style may dictate which currency trading platforms will work best for you. Are scalping and day trading supported? Is copy trading offered? Can automated trading be accommodated? Beginners may only want the basics, which MT4 is known for, but not all brokers offer MT4 as an option. More advanced traders may feel comfortable with these proprietary platforms if they offer more advanced trading tools, alert systems and automated trading capabilities.
Brokers can customise their MetaTrader platform offerings and compete on that level. The best MetaTrader brokers that top 2022 rating lists are CMC Markets, followed by Pepperstone in a close second place. Proprietary trading platforms compete in different areas, but the major industry leaders lately have been IG and Plus500. IG also offers MT4, but its three proprietary versions are well suited for institutional and advanced traders. Plus500 has won accolades for the best proprietary platform for beginners.
Summary
One of your primary considerations in choosing a forex broker will be its trading platform offering. As with buying a car, you want to take a spin on a demo system before making your final decision. Do you want more than what MT4 or MT5 offer? Does the broker offer a reliable and safe trading platform, and is it as user-friendly as you expect? Is your mode of trading supported? Can you access the assets, charts and information you need to make a well-informed trade?
Not all platforms for trading forex are the same, but we at WCB are here to guide your selection effort. We have reviewed the best platforms in the industry and can offer comparison tools to help you make the best choice. Feel free to check out other areas of our website, which can help you find a broker or assist you in comparing brokers side by side.
FAQs
Can you automate forex trading?
Yes, there are several platforms that offer automated trading capabilities. MT4 also introduced the concept of Expert Advisors (EAs), which tell your trading platform to execute trades based on your chosen parameters. You can also opt for copy or mirror trading, where you choose experts to trade your portfolio automatically.
How do you learn to trade forex?
You may prepare by reviewing tutorials, attending seminars or following online videos. The only shortcut is to find a mentor to help guide your education process. The most important aspect of learning, however, is practice time invested on a free demo system provided by your broker.