Best forex brokers for beginners
Finding the best broker that fits your needs can help make your trading a success. The good news is that there are plenty of good forex brokers to choose from, and the competition between them is fierce. To help with broker selection, the We Compare Brokers (WCB) team has carried out in-depth reviews of the best forex brokers for beginners and pinpointed which features give each one an edge.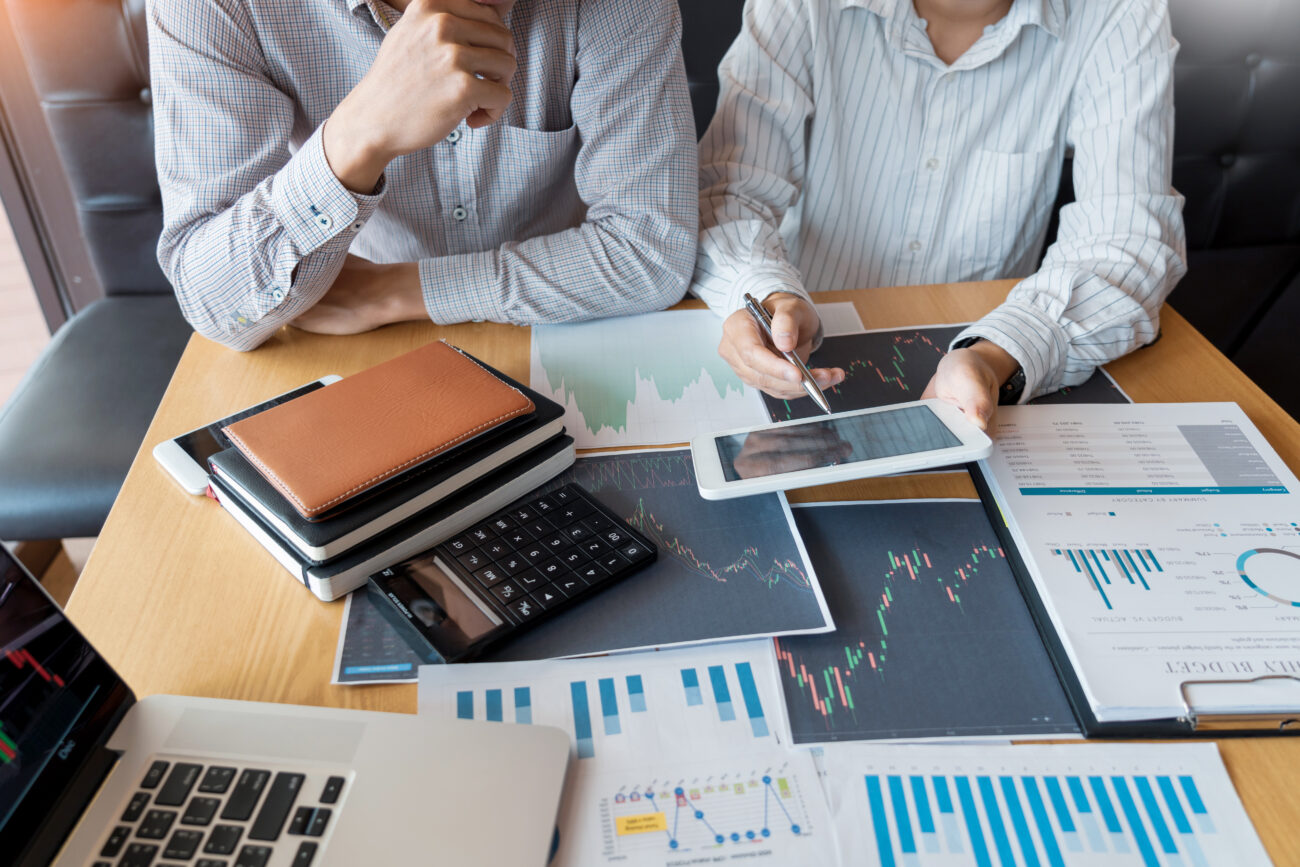 Perhaps you want your broker to offer a super-smooth trading app to help you trade on the move, or maybe you're looking for a broker that provides powerful analytical tools to help you spot trade entry points. The shortlist below of the top forex brokers outlines what makes each one stand out from the crowd and why they might be the forex trading platform to get your route into the market off to the best possible start.
List of best forex brokers for beginners
Our top brokers for new traders
Setting up an account with a forex trading broker takes minutes to do but giving some thought to what each one offers can save you from having to go through the process more than once. The 11 brokers listed below offer what you should expect from a trading platform but also offer that little bit more that could help you trade successfully.
XM
XM offers accessible market-leading platforms MT4, MT5 and the MT4 Multiterminal service. The platforms can be downloaded onto any form of handheld device or traded using WebTrader, meaning you can keep in touch with the markets 24/7.
Having the right kind of platform for you, available in a format that allows reliable and easy access to the markets, means you can always keep on top of your trading activity.
Trading 212
Being able to get hold of customer support can make or break a trade. Trading 212 stands out for offering support on a 24/7 basis, and the average response time is an impressively low 29 seconds. That level of commitment is ideal for beginners taking their first steps into the fast-moving world of forex trading.
Naga
Copy trading is a great way for beginners to take their first steps into the market. It allows clients to use the trading ideas of more experienced traders and apply them to their account, and at Naga, this simple methodology is backed up by easy-to-use functionality. The service is fully automated, and there are thousands of different 'lead' traders to choose from.
OvalX (ETX Capital)
OvalX (previously known as ETX Capital) has recently upgraded and rebranded its service. One of the major benefits of the overhaul is that clients can now use the highly impressive OvalX mobile trading platform on handheld devices.
OvalX's forex trading app comes with an advanced charting tool kit, is highly customisable and has improved risk management tools. The extent to which it carries over trading tools usually only seen on desktop devices makes OvalX an ideal choice for those looking to trade on the go.
FXTM
FXTM offers all types of traders a perfect-fit account. Beginners can take advantage of the Micro account, which is ideal for new traders and has one of the lowest minimum deposit requirements ($50) in the market. Trading in small sizes is recommended for beginners so that any errors don't end up being too expensive in cash terms. Once you're more familiar with trading, it's possible to upgrade to the Advantage, Advantage Plus or Professional Client level accounts.
AvaTrade
AvaTrade sets out to work in partnership with its clients. The broker is regulated by Tier-1 financial authorities, including the Central Bank of Ireland, ASIC, and the FSA in Japan. It operates under license from more than six different regulators and offers the neat 'AvaProtect' risk management tool, which allows you to get your money back on losing trades.
IC Markets
IC Markets has the feel of a platform set up by traders for traders. Market access is provided via raw spreads, which ensures trades are executed reliably and using super-tight bid-offer spreads.
SpreadEx
If you want to trade a wide range of markets, then SpreadEx is for you. Forex trading remains incredibly popular, but at SpreadEx, it's possible to complement currency strategies with positions in up to 10,000 other markets. Asset groups you can trade from the same account include indices, shares, commodities, bonds, options, exchange-traded funds (ETFs) and interest rates.
Libertex
Libertex allows its clients to combine trading and investing from the same account. That way, each market opportunity can be approached as a speculative trade or a long-term position, whichever works best at the time.
Markets.com
The crisp aesthetics and intuitive feel of the Markets.com platform make it ideal for beginners. It also provides an impressive range of powerful software tools that stay out of the way until they are needed, resulting in a smooth and easy trading experience.
LegacyFX
Legacy FX is a relative newcomer to the sector but brings with it a new take on what traders need to be successful. The Safe Mode Program is exclusive to LegacyFX and is a service that aims to maximise returns while minimising losses.
How to choose the right broker
Choosing the right broker can help your trading fit in with your other commitments, and that can be the difference between making a profit or a loss. The golden rule is to ensure your broker is safe, and the WCB list of the best forex brokers for beginners features platforms that are regulated by highly regarded financial authorities. The next part of the process of choosing the right broker involves researching what each one offers.
Testing out different brokers using a demo account is highly recommended. Not only can you establish whether the broker has the functionality and terms you desire, but it's also a great way to try out new strategies using virtual funds. Once you find a good fit, you'll be in the best position to start live trading, with the added benefit of being confident your broker will offer you the support required to make your trading successful.
FAQs
Which trading is best for beginners?
The forex markets are an ideal starting place for beginners because they are huge in size and highly liquid. That means commissions are low, and it's unlikely you'll get stuck in a position or that anyone could unscrupulously influence the market.
What is the safest type of trading?
Using the risk management tools offered by the free forex trading platforms in the above list is a great way to start trading safely. It's not so much about what you trade but how you trade, and the educational material these platforms offer can help you develop the right trading mindset.