AvaTrade Broker Review
Address: Global locations
forex
etf
stocks
cfd
crypto
soc_trad
commodities
bin_opt
Spread
From 0.9 pips
Max. Leverage
1:400
Deposit Protection
£85,000 GBP
Min. Deposit
$100 USD
Our Award-winning AvaTradeGO app
Ultra-low spreads
Multi-lingual live customer service
1,250+ assets inc. Indices & Stocks
Regulation across 6 jurisdictions
Spread
From 0.13%
Max. Leverage
1:20
Deposit Protection
£85,000 GBP
Min. Deposit
$100 USD
Spread
From 0.13%
Max. Leverage
1:10
Deposit Protection
£85,000 GBP
Min. Deposit
$100 USD
Spread
From 0.03 points
Max. Leverage
1:200
Deposit Protection
£85,000 GBP
Min. Deposit
$100 USD
Spread
From 0.35%
Max. Leverage
1:25
Deposit Protection
£85,000 GBP
Min. Deposit
$100 USD
Spread
From 0.0 pips
Max. Leverage
1:1000
Deposit Protection
£85,000 GBP
Min. Deposit
$100 USD
Spread
From 0.03 points
Max. Leverage
1:200
Deposit Protection
£85,000 GBP
Min. Deposit
$100 USD
Spread
From 0.9 points
Max. Leverage
1:100
Deposit Protection
£85,000 GBP
Min. Deposit
$100 USD
Likes
A diverse range of instruments and asset classes, including ETFs, are available to trade
Education and research content comes in an array of formats, including eBooks and videos
Both MetaTrader 4 and MetaTrader 5 are available for maximum trader choice
Dislikes
Inactivity fees are charged on accounts that have fallen out of use
Some instruments can only be traded using MetaTrader 5
Commissions or fees may be levied in some circumstances
AvaTrade has established itself as a major name on the online brokerage scene in recent years – and with good reason. This broker has a global footprint, and is regulated in some of the world's major markets by some of the most respected regulators.
In terms of costs, the broker has instituted a spread fee model, and spreads are quite competitive – however, they can vary, and there are also some other fees in place. There are plenty of platforms to pick from, including both MetaTrader ones, and the range of markets and asset classes is also good. Customer service is available online or over the phone, while this accessible and easy-to-use broker is known for its extensive research and education section.
AvaTrade, like many brokers in this space, focuses on spreads as a way of generating revenue. To a new trader, the concept of a spread may seem complex, but it is essentially just the change in value from the purchase price of an asset to the sale price. To work out the fees to be levied, the broker charges a particular proportion of that spread as a fee. This is good in many ways, as it means that the trader can alter their trading behaviour to take advantage of low spreads if they so wish.
One point to note is that spread fees at AvaTrade are not fixed, meaning that traders need to pay extra attention when making decisions about which position to open and close. When this review was written, for example, the spread on the leading major foreign exchange currency pair EUR/USD was 0.21%. The spread on the corn commodity, however, was much higher at 1.23%. One advantage of AvaTrade is that it is upfront about this information, and it makes it easy to access. There is even a tool on the homepage that allows for traders to locate the asset class they wish to trade and find the fees from there.
In terms of other fees, such as commissions, this broker does take steps to reduce the overall bill for traders. There are no commissions in place on most trades, for example. However, it is important for traders to be aware that there are a number of other fees in place. Inactivity fees exist on most accounts, for example. Traders could find that they need to pay £50 or a similar amount in another currency if they leave their account unused for three months.

There's a lot of choice on offer when it comes to platform selection at AvaTrade. MetaTrader 5, for example, is available to download. This offers traders a whole variety of all-new features that build on the pre-existing MetaTrader 4 service.
MetaTrader 5 allows traders to deal with the inherent risk of trading through the use of tools such as hedging and netting. The service also offers Expert Advisors (EAs) for robo trading purposes, more on which will be outlined below. MetaTrader 5 is available to use on desktop either as downloadable software or through a web browser, and it is also on the two major mobile operating systems – which are Android and iOS. In terms of security, meanwhile, the sending of data on the platform is done using 128-bit key encryption.
However, AvaTrade has clearly recognised that some traders do not want to leave behind the world of MetaTrader 4, especially if they are particularly used to it. For that reason, it has kept support for MetaTrader 4, and this can be used across the same systems as above. MetaTrader 4 at AvaTrade comes with features that are likely to be highly useful to traders, including the use of pending orders and Instant Execution functions for maximum efficiency.
Moving away from the two varieties of MetaTrader offered by this broker, it's also important to note that AvaTrade offers other tools designed to augment the trading experience. The AvaTradeGO mobile application, for example, has been developed in-house by the broker to enhance the trading experience and provide an alternative to the MetaTrader offer. The AvaTradeGO app in some ways supersedes the MetaTrader options, as it permits the maintenance and monitoring of more than one MetaTrader 4 account. It also permits alternative account types such as demonstration accounts and fixed spread options to be monitored, and it also comes with a variety of charting tools.
Markets
At AvaTrade, there is a wide range of markets available. Stocks form a key part of AvaTrade's offer, and derivative trades in major corporations such as Apple, Facebook and Tesla are all available. When it comes to commodities, meanwhile, traders can take advantage of instruments covering gold, platinum and corn.
Moving on to indices, widely recognised global instruments such as the S&P 500 can be traded – as can the NASDAQ 100 and more. At the time of writing, spreads on these appeared to be particularly competitive – with the spread on the NASDAQ 100, for example, resting at around 0.24%.
Foreign exchange is also a key product for traders at AvaTrade. Major pairs are well represented, including the USD/JPY, EUR/CHF and GBP/USD. A search of the AvaTrade instruments function indicates that a range of less well-known pairs, such as those featuring the Russian ruble, also feature here.
Finally, the range of exchange-traded funds (ETFs) at AvaTrade is also extensive. Traders can select from funds as diverse as the MSCI Brazil Index, the Energy Select Sector SPDR Fund, and more. It should be noted that some funds are only accessible to traders who are using the MetaTrader 5 service. The MSCI EAFE Index, for example, falls into this category.
AvaTrade provides some good customer service options. At the top of many pages on its website, the broker carries a symbol of a telephone – this is clickable, and the link is to a telephone number. Traders can also click on a 'Need help?' link close to the top of the page – this takes them to a frequently asked questions section split into further subsection for helpful navigation, including 'Technical Issues', 'Compliance & Verification', and many more.
If this section does not answer the trader's enquiry, they can then use one of the links on the right-hand side to either contact the broker directly via email or use an online chat facility. When this review was produced, the live chat function loaded in a matter of seconds.
AvaTrade provides its users with a variety of education and research options. These can be accessed using the 'Education' link along the top, which then unfurls into a longer list of links directing traders to further, more specific educational resources.
One of these, for example, is a series of videos. This video content is split into content for those who are new to using the MetaTrader 4 platform, while others are for those who have more experience and are perhaps looking for something more detailed. Elsewhere in the education section is an explainer covering the different order types available to pick from, as well as a document outlining the various online trading strategies that traders can use.
There is also a foreign exchange strategy eBook available for download at no charge. This diversifies the format of the research content and allows traders to make their own decisions about how to consume the research.
There are also some more unusual aspects to the education and research section at this broker. One of these is the presence of a page entitled 'Correct Trading Rules'. This is a detailed and helpful section that has a list of pieces of advice for traders, including how to select a broker and how the trader can get their head around trading rules.

When a trader first checks out AvaTrade ahead of opening an account, they are faced with a website that is relatively easy to navigate. A clear use of colour differentiates where a trader can sign up for an account and where they can find out more information – this is helpful for user experience purposes. AvaTrade's homepage then plunges straight into helpful information about buy and sell prices and the relevant spreads. However, for new traders, this could make the homepage feel a little too crowded and overwhelming.
There are also clear links in place when it comes to app downloads, so those who wish to get started on mobile can do so as soon as possible. Looking at the ease of use involved in the actual trading experience, traders will find that upon loading MetaTrader 4 or MetaTrader 5, they are faced with lots of options to choose from. With practice, and with the assistance of the AvaTrade education section, it is probable that most new traders will be able to get to grips with this particular aspect of the trading experience quickly.

AvaTrade's mobile offer is structured around two mobile apps – one for the Android operating system, which can be downloaded via the Google Play Store, and another for the Apple equivalent. These two apps are essentially miniature versions of MetaTrader, and they offer almost exactly the same features except in mobile internet-powered form.
Traders who are planning to rely on the mobile trading app options, however, should remember that there are some distinctions between the web and desktop versions of MetaTrader and the mobile version. One such distinction is that the MetaTrader 4 mobile app only has 30 technical indicators, while the downloadable desktop software version has far more.

Robo Trading
Robo trading is an increasingly common practice in the trading world, and AvaTrade has made the most of this through its 'Expert Advisors' offering. This service allows a trader to specify to an automatic trading system how they want it to behave, and then leave it to operate on its own based on the rules that have been set. While this does not guarantee that trading profits will be made, it does give traders a chance to remove some of the stress or time commitment of the process.
There are two choices available for traders looking to set this up. One of the ways to do it is particularly technical, and involves the trader crafting a 'robot' from scratch using a coding language. Those who would prefer to skip this element of the process can find a pre-created robot from an online store and install that instead.
Crypto Currency
According to the AvaTrade website, consumer-level retail clients based in the UK are not eligible for cryptocurrency trading. However, customers in other markets will find many different cryptocurrency options at this broker, including altcoins such as Stellar and Dash. The well-known names such as Bitcoin and its spin-off Bitcoin Cash are also represented. These assets can be traded against fiat currencies, and there is a 2:1 cap on leverage for those trading from the EU – though it is much higher for those from further afield.
Regulatory details
Avatrade's international dimensions are noted in the long list of regulators that oversee it in different markets.
Many of AvaTade's traders are based in the EU, and the relevant company in this case is AVA Trade EU Ltd – which is regulated by the Central Bank of Ireland under the number C53877.
Traders in other markets, meanwhile, may find that they are accessing the broker through AVA Trade Ltd, which is overseen by the British Virgin Islands Financial Services Commission. In Australia, meanwhile, Ava Capital Markets Australia Pty Ltd is overseen by the Australian Securities and Investments Commission (ASIC).
In Japan, the broker is known as Ava Trade Japan K.K. and is covered by both the Financial Services Agency and also the Financial Futures Association. In South Africa, Ava Capital Markets Pty is covered by the South African Financial Sector Conduct Authority. Finally, traders in the Middle East know that the firm's local branch, Ava Trade Middle East Ltd, is regulated by the Abu Dhabi Global Markets Financial Regulatory Services Authority.
The broker also takes some time to emphasise certain regulatory and risk-related factors. It carries a prominent risk warning along the bottom of its footer in which it explains the risk-focused nature of contracts for difference, especially as they relate to leverage. It recommends that traders spend time thinking through the way that these derivative products work, and ensure that traders have a high level of knowledge about the forces working on these instruments before proceeding.
Finally, an interesting option on the AvaTrade website allows users to compare the trading conditions across the markets in which it operates. This function is accessed using a floating tool on the right-hand side of the browser window on the AvaTrade website. This handy table permits traders to see what account types and trading instruments they can go for based on the local areas in which they operate.
Final Thoughts
On the whole, AvaTrade is a strong broker with a number of appealing features. It offers several different asset class choices, for example, while it is also fairly competitive in terms of its fee structure. However, clients would do well to remember that there are inactivity fees in place if an account is left unused for certain periods of time.
One of the broker's prime advantages from a trader's perspective is that it offers an almost unrivalled choice of platforms. Not only does it offer both MetaTrader 4 and MetaTrader 5, but it also provides traders with the opportunity to use an in-house, AvaTrade-developed app system. There are a wide variety of markets, and hence asset classes, to trade, including some instruments that are not always represented at brokers – including ETFs.
Finally, it's also the case that this broker is regulated, and it is covered by various well-respected global regulators, such as the Australian Securities and Investments Commission and the Central Bank of Ireland. Traders should always be satisfied that they have performed their own due diligence though, and they ought to follow the broker's advice to understand the intricacies of derivative trading and how leverage can cause risk.
FAQ
We Compare Brokers Expert traders thorough Avatrade review. For your reassurance, we have tested all platforms from customer care through to trades.
Latest Broker News
AvaTrade – Offering 360 Protection for Volatile Market
AvaTrade is a renowned and trusted name in the world of online trading platforms. Over the years, the platform has introduced some exceptional features and tools to facilitate the traders. Due to the COVID-19 outbreak, the economic and trading activity all over the world has reduced to a great extent. Traders and investors are indifferent about investing their money in the market due to its volatile nature. In this time, AvaTrade has introduced a 360 Protection Package for the traders. This is a very comprehensive package that offers protection against risks. There are risk alerts and trading education as well to help them learn and grow at the same time. Other than that, you can get your money back on losing trades as well through AvaProtect.
When trading CFDs with the traders, 71% of the retail investors lose their money. This is where risk calculation technique becomes important.
Besides the 360 Protection Package, AvaTrade is also offering a bonus program the details of which are as follows:
AvaTrade Bonus Program
1,000-1,999 200
2,000-2,999 400
3,000-4,999 600
5,000-9,999 1,000
10,000-19,999 2,000
20,000-49,999 4,000
50,000-99,999 10,000
Are you enjoying our Avatrade broker Review?  If you have had any experience of trading with Avatrade please take time to comment to help other traders make an informed decision regarding Avatrade.
GO TO THE compare brokers
Ratings
Commissions & Fees
Platforms & Tools
Customer Service
Research
Ease of Use
Mobile Trading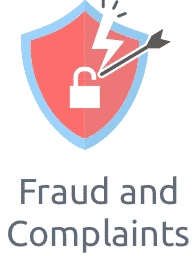 What is your experience with this broker?
With over 4,000 brokers active globally, it's good to share your experience with others. Spread the word on good or bad brokers. Disclaimer: Comments on this site are not the opinion of WeCompareBrokers and we are not responsible for the views and opinions posted by site users. If you are unhappy with any comments, please email complaints @ wecomparebrokers.com
Important: You (the person writing the comment) are responsible for any comments you post and use this site in agreement with our Terms.
Please select the second broker
Get Further Details About To Your Inbox