How to avoid forex scams
Unfortunately, forex scams have become common in recent years, and many investors have been defrauded out of large amounts of money. The scammers are clever, but there are ways to beat them. They try to lure victims with the promise of earning large amounts of money. Most forex scams come with red flags that you can learn to spot.
People often ask, 'is forex a scam', but that's really the wrong question. Forex itself is not a scam. However, scams are prevalent within the industry. Common indicators of a forex scam include broker sites that don't contain full contact information or licence details and brokers or fellow traders who offer guaranteed high returns or risk-free trading.
You also want to carefully check reviews of any broker or company you invest with. Many forex scam brokers will receive reviews reporting withdrawal problems, poor communication (or no communication at all) after the initial deposit is made, or extra 'hidden' fees that they were not told about in advance.
This guide will discuss some of the most common types of forex scams, how to spot them and how to avoid them.
Top 7 forex scam types
Check out our forex scam list for some of the most common forex trading scams.
The pyramid scheme or forex MLM
You have probably heard about pyramid schemes. This phrase can refer to any situation where members are recruited into a business or investment group and then offered a promise of benefits in return for enrolling others into the scheme. When a multi-level marketing (MLM) company pays members to recruit other members, it essentially becomes a pyramid scheme. Forex investment groups where you are paid to recruit other investors (whether this payment is called a 'bonus', 'referral fee' or anything else) are generally scams.
Point spread
Point spread scams occur when forex brokers offer large spreads to con investors out of money. Scam brokers may advertise 'commission-free trading' but then take their cut from the spread. There is nothing wrong with this when the spread is calculated fairly, but scam brokers will quote an unusually wide spread that they will not publicise on their site, and newer forex traders may not realise how much money the broker is taking until it's too late.
Signal seller scam
Scammers often try to make money by selling trading tools that identify the best times to buy and sell on the forex market. There are plenty of legitimate trading tools that do provide signals that help traders be successful. However, none of them is infallible, and should only be used as part of an overall trading strategy. If someone is telling you their tool is some kind of 'trade secret' or a magic way to ensure high returns, they're a scammer.
Withdrawal fraud
Many unauthorised brokers or individuals will happily take your money and perhaps even offer to trade on your behalf, but when it's time to withdraw that money (and the profits they claim you have made), things start to get very suspicious. You'll usually be asked for more money to supposedly cover admin fees or taxes before you can process a withdrawal. If you don't pay the money, you're told, your profits can't be released. If you do, the scammer will disappear with the whole lot.
Trading robot scams
Various automated forex system scams have been reported. There are legitimate robot-trading systems available on the forex markets, and automated trading can certainly work for some people. The scammers, however, will sell you useless or harmful forex robots scam software, promising that this is their secret way to secure high returns from trading forex. Always do your own independent research on automated trading systems before buying them.
Forex broker scams
Forex broker fraud is all too common. All forex brokers should be licenced and authorised by the governing body of the country they are registered in, but to carry out a forex scam, companies are happy to pretend to be licenced when they're not. One common forex broker scam is 'cloning' the websites of other authorised brokers to con traders into thinking they are someone they're not. If an unlicensed broker gets hold of your money, you may never see it again.
 Email Scams
Email box fraud is also prevalent. Some people think it's only the likes of sweeps casinos or e-commerce that target email users on a daily basis but it's a hotbed of scammers. Avoid unsolicited links and app installs from forex providers as they can contain malware or account cloners.
Forex Instagram scams
Unfortunately, forex scams on Instagram and other social media sites are very common. Forex Instagram scams are easy to pull off as the platform is so visual. A common forex trader scam involves someone posting fun, usually fake, pictures of their lavish lifestyle and luxury products to get attention, then posting fake screenshots of high trading profits. Once they have your attention, they persuade you to sign up with their broker, buy their trading product or join their pyramid scheme.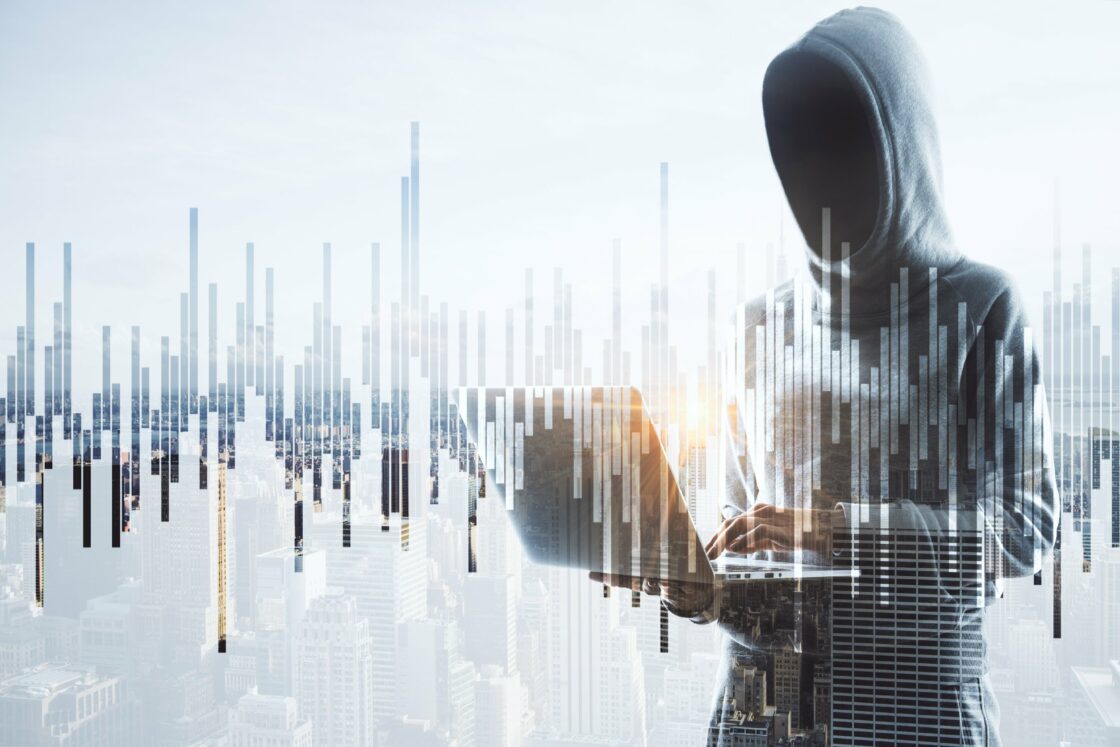 How to spot a forex scam
There are some obvious signs that a forex 'opportunity' is, in fact, a scam. It often starts with unsolicited contacts, such as someone approaching you on a social media or messaging app, maybe after you have expressed interest in making money from home or similar topics. They may start by chatting casually, finding some common ground, or referring to something you posted, but it won't take them long to steer the conversation around to forex trading and how they know of a 'shortcut' to making money from it.
Whatever the scam consists of the scammers will tend to over promise, saying this will guarantee you high returns or saying it is a sure bet or completely risk-free. Be aware that there are a lot of forex crypto scams out there, so be particularly suspicious of anyone who wants you to transfer money to them in the form of Bitcoin or other cryptocurrencies.
How to avoid forex fraud
To avoid falling victim to a forex scam, check that any forex trading resources you're offered are legitimate. Always do your own independent research when it comes to brokers, forex trading tools and systems, education and training, and anything else to do with forex trading. Look for regulated, well-reviewed brokers who are licenced with a well-known governing body. Do not transfer money to any individual who offers to trade for you. There have been many managed forex account scams reported where people thought their account was being managed by someone who was just keeping all their money for themselves.
Not all brokers are going to steal your money. In fact, trading through a regulated brokerage has many benefits, so just make sure yours is indeed regulated. Be wary of anyone who approaches you online talking about trading, especially if they're trying to sell you something and especially if what they are promising you sounds too good to be true.
What to do if you've been scammed
If you have been the victim of a forex scam, recovery of your money is your priority. Call your bank or payment processor immediately to see if any payments can be recovered. You can report any scam brokers to the governing body in your countries, such as the FCA in the UK or FINRA in the US.
This would include any individual who offered to trade on your behalf and took your money, as everyone needs a licence to trade in a professional capacity. You can also report any scams to the police.
Is forex legit?
Yes, there is nothing wrong with forex trading. It is legal in most countries and is regulated to protect investors. It is, in fact, possible to make large sums of money through forex trading, which is exactly why the industry is susceptible to scams. Scammers know they can persuade traders, particularly inexperienced ones who don't know what signs to look out for, to fall for forex trading scams.
Summary
Research is key if you are interested in forex trading. Before picking a broker, check with their governing body to ensure they are fully licenced and regulated and there are no complaints against them. Read industry and customer reviews for any broker you are considering. Before signing up, double-check you are on the correct broker site, not a cloned or 'copycat' one. Do not trust others to trade on your behalf and be very wary of any tools or systems that others recommend. Again, do your research before investing in any forex trading products, services, or education, and never rely on just one person's recommendation.
FAQs
Is forex a gamble?
No, forex trading is not simply gambling. Those who are interested in making money from forex trading will spend time learning about market analysis, risk management, trading strategies and all the tools and techniques that will help them trade successfully. There are no guarantees in forex trading, but there are ways to increase your chance of success substantially.
Are all forex brokers a scam?
No, there are plenty of legitimate, reputable brokers out there. Such brokers are invaluable to a new trader, offering user-friendly trading platforms, useful trading tools and high-quality trading education. Simply make sure that the broker you choose is licenced and regulated by an appropriate governing body and is well-reviewed online by several sources.