LegacyFX Broker Review
Address: Address: Govant Building, Kumul Highway, PO Box 1276 Port Vila, Republic of Vanuatu
Likes
Trustworthy thanks to the strong regulatory framework
Wide variety of asset classes, including crypto
No overnight financing fees on long swap positions
Dislikes
Spread fees can vary, meaning that traders should remain aware
Some resources and pages are not easy to find on the broker website

LegacyFX is a relatively new entrant to the broker sector, but it is going about things in the right way. It is picking up market share by offering a great choice of markets, great T&Cs and demonstrating trustworthiness by operating on an impressive regulatory framework.
Founded in 2017, the firm aims to become a prominent broker with a global client base. The entity traders sign up with will depend on where they live, and some of the T&Cs vary from place to place. EU and UK based traders will note an impressive range of regulatory licenses are held at FCA, BaFin and CySEC. International clients are likely to come under the protection of the Vanuatu Financial Services Commission (VFSC). Where LegacyFX's licence number with this regulator is 14579. The group's parent company is A.N. Allnew investments Ltd, a Cyprus Investment Firm, authorised and regulated by the Cyprus Securities and Exchange Commission (CySEC), under the Licence No. 344/17.
The broker also takes other steps to defend the security of client deposits. It opts, for example, to have a negative balance protection system in place, which means that the trader cannot get into a situation where they owe the broker money as a result of their account deposit being cleared out through a severe loss-making trade. It also ensures that it keeps its own funds, such as those used for paying staff salaries or maintaining its servers, in a different account.
LegacyFX has also won several awards, the details of which it proudly displays on its website. In 2020, it won the Best Forex Broker in the Middle East award from International Business Magazine. Global Brands Magazine has awarded it the title of Best New Forex Brand in the United Arab Emirates.
According to the broker's own website, it has received a rating of around 3.5 stars on the user review website Trustpilot. This was based on just over 200 reviews.
LegacyFX makes most of its revenue on execution spreads, the difference in value between the buy price and the sell price in any market.
At LegacyFX, it appears that the spread fees can vary significantly based on some influencing factors. One of these is the type of account the trader is using. For example, if the trader is using a Silver account, they are likely to see spread fees that can go to a minimum of 1.6 pips. The Gold account, however, has minimum spreads of 1 pip. The Platinum account, designated as being for "experienced investors", has minimum spreads of around 0.5 pips.
Spread fees can also vary depending on the asset class in question. During the production of this review, the reviewer found that the Silver account spread for the variable CAF/CHF trading option was 2.2. For the EUR/CAD pair, however, the equivalent was 1.8. For this reason, it is worth traders keeping a close eye on the spread fees table and ensuring that they do not miss any changes for their preferred positions and assets.
As well as spreads, there is also a question of wider commissions and fees to think about. Deposits are a common area for brokers to decide to charge fees. At LegacyFX, that is not the case, and there are no fees charged on deposits made. There may, however, be fees on withdrawals – and it does depend on the method chosen.
Finally, it's worth remembering that swap fees – which are a very common sight at many brokers – can charge a fee to keep a position open overnight. They are not in play at this broker, at least not on positions held open for the long haul. This could be a real money-saving measure for traders whose strategies revolve in whole or in part around the use of long-term positions.
The no overnight fees on long positions policy means daily financing charges don't eat into trading profits and is a big selling point for LegacyFX.
Traders who are experienced in foreign exchange trading will be pleased to see that LegacyFX offers MetaTrader 5 (MT5), which is the leading platform in the forex world at the moment, is available. It builds and improves on its predecessor, MetaTrader 4 (MT4), in several ways – though many brokers still haven't upgraded, making the likes of LegacyFX the exception rather than the rule.
The benefits of MT5 are extensive and can make all the difference when it comes to the quality of the trading experience. For traders who are more experienced and are looking for a highly technical trading experience, the presence of algorithm-based trading tools in MT5 will be beneficial.
Automated trading at this broker is via a programming language called MQL5, which permits so-called 'Black Box Programming'. Black Box Programming allows the trader to specify a series of inputs and desired outputs, and the system then converts these into strategies for investment. This sort of 'robo-trading' is not a silver bullet to making profits, but it does increase the chances that traders will be able to take a more strategic approach.
Those who are not quite at the stage where they would feel comfortable with highly complex, technical and code-powered robo-trading can still benefit immensely from MT5. The service also offers three different types of charts for financial analysis, for example. It also contains nearly ten timeframes and 30 indicators for technical viewing of price charts. Meanwhile, the 'Market Watch' function ensures that traders can receive instant quotes that match the quoted amounts on the market.
Meanwhile, the presence of the 'one-click trading' function ensures that traders can have a pleasant and efficient trading experience without the need to navigate through significant layers of bureaucracy. Finally, the presence of the netting and hedging services means that traders can manage the risk involved in their trading more effectively and keep it under consideration.
Finally, it's important to point out that MT5 is accessible on a cross-device basis at LegacyFX. Traders can access their account and place trades via mobile if they wish, and there will be more information on that further into this LegacyFX review.
Markets
Overall, more than 200 instruments are available on the market at LegacyFX. These include the major foreign exchange pairs, with commonly seen currencies such as the Japanese yen and the single European currency well-represented. The minor and exotic pairs, meanwhile, do not appear to be represented at this broker at the moment.
While foreign exchange pairs are the staples of this broker's offer, there's also a whole host of other asset classes to consider trading. When it comes to indices, some of the world's most important stock exchanges are available to trade. These include the UK FTSE 100 and leading exchanges in the US, Japan, and France.
Moving on to commodities, the range on offer here is different from that of many brokers. Brokers often tend to stick to leading commodities such as gold or metals, but LegacyFX emphasises agriculture – with commodities such as wheat, cocoa and sugar all represented. Metal spot assets are, of course, available, with zinc and copper being just two examples.
In a sign of its engagement with modern times, this broker also provides a variety of cryptocurrencies for trade. These include Bitcoin, less well-known altcoins such as Litecoin, and the cryptocurrency XRP owned and offered by the well-known firm Ripple.
LTC/USD: Litecoin against US dollar
BCH/USD: Bitcoin cash against US dollar
XRP/USD: Ripple against US dollar
BTC/USD: Bitcoin against US dollar
BTC/ETH: Bitcoin against Ethereum
ETH/USD: Ethereum against US dollar
Those interested in trading stocks from Germany will be pleased to see that there is a vast selection of German equities on offer. Recognisable names such as BMW can be traded, as can less well-known names.
The customer service offer at this broker is good. One key challenge is no clear 'Contact us' link is in the main navigation. The contact details for the broker are, in fact, available, but they are hidden in the 'About us' dropdown menu. Telephone and WhatsApp links are also present at the top of the page, while there is also a telephone link and a live chat box link in a sidebar at the right of the page. There is also a complete list of contact options in the footer. At the time of this review's writing, the live chat box was functioning as expected.
The research section at this broker is good. There is, for example, a page full of signals that can be triggered when certain market events take place. It's also possible for traders to stipulate that they wish to be notified when this happens. Those following a fundamental analysis approach will no doubt find the detailed economic calendar to be of use. The 'Calculator' page contains tools designed to help traders work out pivots and more.
The broker also has a page called 'Technical analysis', though this is somewhat misleading as it offers more than just technical analysis tools. For example, it has a glossary, though it does also have charts available to monitor.
Overall, it's fairly easy to use the LegacyFX website. In terms of pagination, the site is split into a series of key sections that parse the information in a useful way. These sections include 'Platforms', 'Instruments', 'Academy' and more. The website also has a strong and clean aesthetic. For example, when pages are loading, a small, animated graphic of part of the broker's logo appears.
Traders can translate the site between several languages, which is likely to be useful for customers from non-English-speaking countries. The languages on offer are English, Arabic, Spanish, German and Russian: some competitor brokers offer more languages than these, but the range is still substantial as a standalone set.
One downside to the broker's website is that its page containing a complete list of assets and financial instruments to trade is not easily accessed. Most brokers offer a prominent table containing this information and also provide details such as the exact spread (even if variable) for that instrument at that particular moment in time. There are individual pages with summaries available under the 'Trading instruments' section, but the full list is buried in the 'Trading conditions' page, which may pass many traders by.
In terms of the broker's trading platform, MT5, ease of use is once again the hallmark. It is fully compatible with all of the major operating systems available for use, including Mac and Windows and less well-known services such as Linux. There is also a wide variety of order control mechanisms available for use, such as stop orders and pending orders.
Aside from the ease with which the broker's website and platform can be used, it's also vital for traders to investigate how easy or otherwise it is for payments to be made to this broker – and, of course, for withdrawals to be executed. The good news is that LegacyFX has a variety of compatible payment methods. Household names such as Visa Electron and Mastercard can be used with this broker, while online wallets such as Skrill are also available. Some less-well-recognised payment methods are also on offer here at LegacyFX, such as the payment-spreading service Klarna.
In terms of the deposit process, traders are advised to consult the tabulated information on the website regarding minimum deposits, the time required and fees. It is quite complex information and can vary between payment providers. The spectrum of options for minimum deposits ranges from $500 on the Standard Account to $50,000 on the VIP Account.
Those making a deposit using the e-wallet Neteller have a huge range of base currencies to pick from – including currencies as diverse as the Australian dollar. However, those using WebMoney can only deposit in the US dollar or Russian ruble.
Times for deposits can also vary. Those depositing using Klarna might find that the timeframe for depositing varies based on the country where they are domiciled, while deposits made using Skrill are made in real-time no matter where in the world the trader is based.
When it comes to withdrawals, the same sort of complicated framework applies. Bank wire transfers can take between two and five business days to complete, though most withdrawals can be processed in around 24 hours.
The mobile trading function at LegacyFX is highly rated, which is mainly due to the presence of the MT5 platform for mobile. First off, the service is offered in an app for Android and iOS – so whatever device you are using, it is likely that one of these apps will be compatible.
The main benefit of the mobile trading app is that it permits you to access financial markets and relevant data around the clock and to use most of the advanced features and functions of MT5 within one portable service. It is possible, for example, to use the hedging and netting features integrated into MT5's web service in this app. All of the trade order types, meanwhile, are also available here.
Robo Trading
The MetaTrader company pioneered automated trading for retail clients, and the MT5 platform supports a variety of ways to use models to trade the markets. 'Black Box' systems can be operated by individuals themselves, or the signals from third parties can be applied to an account.
The MQL5 network, which LegacyFX clients can tap into, is one of the most extensive in the industry.
Crypto Currency
Mainstream coins such as Bitcoin, Ethereum, Litecoin and Ripple can all be traded at LegacyFX. The minimum and maximum quantity of units are more relaxed than the peer group, and the option to scale up on leverage will appeal to those to take risk-return up to extreme levels. The 1:5 leverage on cryptos might not suit everyone but should offer more than enough volatility for those looking for a white-knuckle ride through the markets.
Regulatory details
LegacyFx is a worldwide brand and has a trademark registry under AN ALL-NEW INVESTMENTS (VA.) Limited, regulated by the (VFSC), the Vanuatu Financial Services Commission under license number 14579.
The VFSC may not be regarded as the strongest of financial regulators, but the degree of transparency LegacyFX provide on their legal T&Cs is impressive and reassuring.
Final Thoughts
Overall, LegacyFX seems to be a reputable and robust broker with a broad offering for traders to consider. It offers a range of assets to trade, though information about the full range is hard to find. It earns its money using a spread-based model, which results in transparent reporting and no extra trading commissions or fees to worry about – and there are particular savings to be made on long-term swap positions, where costs are waived altogether.
One of the broker's strongest advantages is that it offers MT5, the most advanced version of the MetaTrader platform, with ten timeframe options for analysis. The broker's customer service option could be more visible, but it is still present and appears to be functional. There are plenty of research and education options, and the site is also easy to use on the whole – with just some minor exceptions. And with an excellent mobile trading offer available to round off the service, LegacyFX is clearly a broker with plenty to offer the discerning trader.
Traders should never forget that it is up to them to verify that the broker they choose is safe and suitable for them. LegacyFX is a regulated broker with a range of assets to pick from, offering a new and innovative way of doing things.
FAQ
See what expert traders have said in our LegacyFX Review. For your reassurance, we have tested all platforms from customer care through to trades.
Does LegacyFX offer an Islamic Account?
The LegacyFX Islamic account adheres to Islamic law principles regarding banking activity and Riba (interest). It is an interest-free or swap-free account type for those who, for religious reasons, cannot trade on interest/swap incurring accounts. These accounts still enjoy all of the benefits of all the Account Types offered by LegacyFX, the same spreads and the same trading conditions.
What bonus terms does LegacyFX offer?
The regulator which LegacyFX operates under has a more relaxed view of promotions than some others. The broker's Affiliate and Refer a Friend promotions are long-running, and a range of other bonuses can be found from time to time. These include offers such as 'Double the number of positions on Safe Mode' and '50% off all account types.
How can I open an account with LegacyFX?
The onboarding process for new account holders is completed online. There are seven different account types. Each one comes with its T&Cs, so there is a good chance of one being the best fit for all kinds of traders.
Latest Broker News
Legacy FX is pleased to announce its sponsorship of the Spanish La Liga Football Club, Real Betis Balompié, S.A.D.
Real Betis competes in Spain's finest league – La Liga. The club, established in 1907, is based in the Province of Seville, part of the autonomous Andalusian region of Spain.
The club's home ground – Estadio Benito Villamarín – has a seating capacity of 61,000. Real Betis finished the season in sixth place, thereby securing its place in the 2021/2022 season of the UEFA Europa League.
The team includes the formidable players Joaquín Sánchez Rodríguez and Nabil Fekir.
"We, at LegacyFX, are always looking to present our brand in a successful and promising manner," says LegacyFX's Chief Executive Officer Jad Abdelrahman, "As such, we chose one of the best teams in La Liga, due to its rich history in Spain, Europe, and even worldwide. We believe that this partnership with Real Betis is in-line with our vision, will positively represent our brand to our clientele proudly, and catapult our name as a truly leading global brokerage".
Legacy FX's alliance with Real Betis was prompted by its recognition of football's global fan base and the game's importance in the world of sport. The sponsorship will increase relations in the forex community, the football industry and help Real Betis achieve further success.
GO TO THE compare brokers
Ratings
Commissions & Fees
Platforms & Tools
Customer Service
Research
Ease of Use
Mobile Trading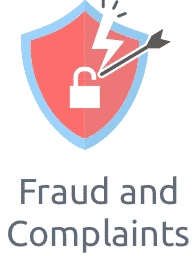 What is your experience with this broker?
With over 4,000 brokers active globally, it's good to share your experience with others. Spread the word on good or bad brokers. Disclaimer: Comments on this site are not the opinion of WeCompareBrokers and we are not responsible for the views and opinions posted by site users. If you are unhappy with any comments, please email complaints @ wecomparebrokers.com
Important: You (the person writing the comment) are responsible for any comments you post and use this site in agreement with our Terms.
Please select the second broker
Get Further Details About To Your Inbox