Please select the second broker
Get Further Details About To Your Inbox
Markets.com Broker Review
Address: 148 Strovolos Avenue, 2048, P.O. Box 28132, Nicosia, Cyprus
forex
etf
stocks
cfd
crypto
commodities
Spread
From 0.04 pips
Max. Leverage
1:30
Deposit Protection
€20,000 EUR
Min. Deposit
$100 USD
Spread
From 18bps
Max. Leverage
1:5
Deposit Protection
€20,000 EUR
Min. Deposit
$100 USD
FTSE 250 listed company
Cutting-edge platforms
More than 2,000 tradable instruments
Good fee structure for trading CFDs
Vast "knowledge Centre"
Spread
From 50bps
Max. Leverage
1:30
Deposit Protection
€20,000 EUR
Min. Deposit
$100 USD
Spread
From 0.04 pips
Max. Leverage
1:30
Deposit Protection
€20,000 EUR
Min. Deposit
$100 USD
Spread
From 690bps
Max. Leverage
1:2
Deposit Protection
€20,000 EUR
Min. Deposit
$100 USD
Spread
From 8bps
Max. Leverage
1:10
Deposit Protection
€20,000 EUR
Min. Deposit
$100 USD
Likes
Institution grade trading infrastructure
Beginner friendly functionality
Super-tight trading spreads
Transparent pricing – easy to use and a sign of strength
An ambitious approach and constant updating of the site
Professional and friendly customer support
Dislikes
The functionality of the home page takes a little time to get used to
2020 Markets.com Review

Since its foundation in 2008, Markets.com which is operated by Safecap Investments Limited among other group entities has established itself as one of the best online brokers. It provides its global client base with superior trading experience. On top of that has the strength and security that comes from being regulated by top-tier authorities.
Markets.com is part of the TradeTech Group, which forms part of the listed company, Playtech PLC. The parent company is listed on the London Stock Exchange and part of the FTSE 250 index. This means the firm has the capital and ambition to continually improve the service it offers its clients. It also means that as a listed company there are additional rules and regulations the firm has to adhere to and all this reinforces the trust rating of the broker.
The team at Markets.com obviously have an understanding of what helps new traders get to grips with the market. Onboarding and trading are particularly user-friendly experiences. Don't let this fool you. The powerful software operating in the background is professional-grade and ideal for more advanced traders as well.
Markets.com provide excellent support for novices. There is a feeling that assistance is tailored to individual needs. Those who choose to a Professional grade account can increase leverage terms or take advantage of having a dedicated personal account manager.There is also an option to bolt on different types of investment products using the MarketsI platform.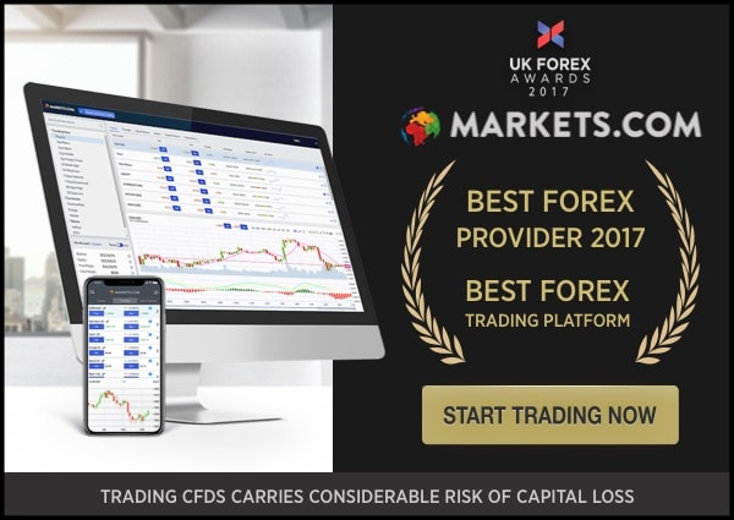 Our Markets.com review follows our strict tesing policy using multiple types of technology and browsers delivering you (we hope) the most detailed markets.com review on the web.
The fee structure and T&Cs section are one of the first areas you come to when visiting the Markets.com site. This is a great sign and digging into the details of the pricing terms shows that the confident approach is completely justified.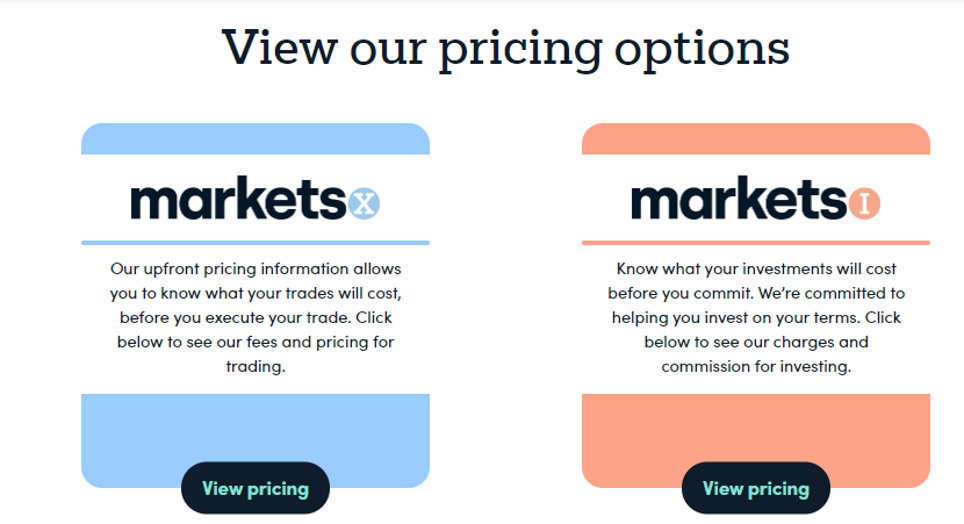 The two different platforms, MarketsX and MarketsI have different pricing schedules to reflect the different services provided. MaketsX offers a like-for-like comparison to the majority of other online brokers so for the purposes of this review we concentrated on that platform.
In line with the rest of the sector, Markets.com uses variable spreads. This allows the broker to trim costs when market conditions allow and offer market-beating spreads are available at most times.
The index spreads are even more competitive. UK100 trades quoted at 1.2 which compares well against the other big multi-asset brokers.
Traders of single stock names, such as the market-beating US stocks are also looked after. The spread of $0.07 on Apple giving an example of how Markets.com are opening up cost-effective opportunities to trade the markets which are on the move.
Not only do the spreads at Markets.com compare favourably with the peer group but they are also easy to understand. All charges are incorporated into the headline spread and there are no additional charges applied.
Our Markets.com Review is Updated Regularly but if you see anything you think we should add or would like to help other traders make a good choice when picking a broker please comment below.
As you'd expect from such a highly rated broker there is a range of trading platforms to choose from.
The proprietary MarketsX system is a new release and packed full of the very latest tools and functionality. Its web-based so can be accessed through any browser or device. No need for downloads, just log in and gain superior access to the markets.
Even though it's full to bursting with powerful software tools, MarketsX has a very user-friendly feel. Monitors can be easily adjusted to suit individual needs. The settings functions are easy to find and use meaning the end result is that you get the trading dashboard you want.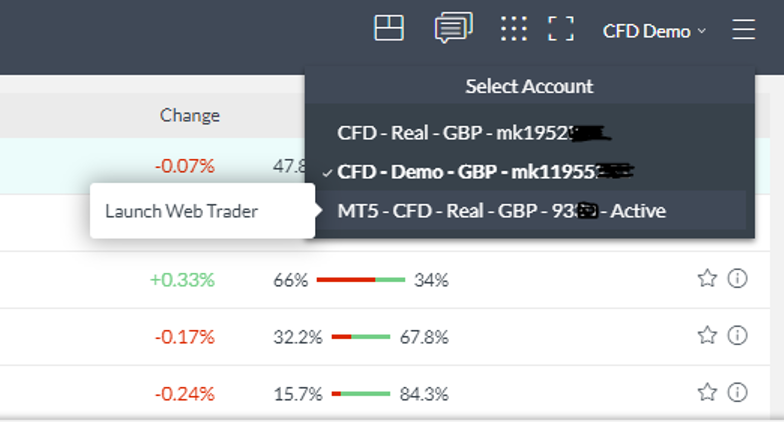 Most brokers which offer a variety of platforms require their clients to log in through different portals. A relatively simple drop-down menu allows Markets.com clients to switch between MarketsX and MT4 with one click of a button.
This is a great option to have in its own right but also highlights the thought that has gone into the design of MarketX. Simple upgrades like this add up to make the trading experience one of the best on the market.
The world's most popular trading platform, MetaTrader's MT4 and its sister site MT5 are both available which is great news for MT's many fans. MT4 has long been the benchmark for other platforms to measure themselves against. More than 30 indicators are included in the default package and more can be bolted on, most of them free of charge.
The big appeal of MT4 is it ticks the boxes of traders looking to run their own automated models. Those with algorithmic programs therefore being able to use their preferred platform at a broker which is market-leading in other ways as well.
Markets
With over 2,000 global markets to choose from Markets.com provides enough trading opportunities for even the most adventurous investors.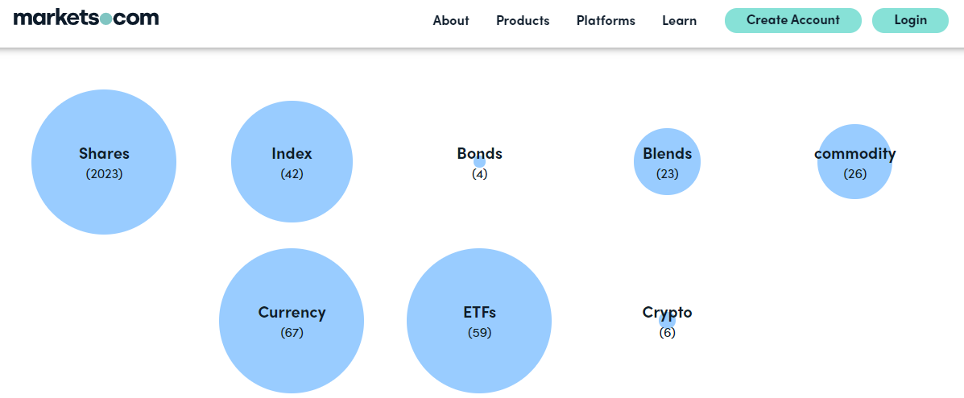 All the core asset classes are covered. There are more than 67 forex markets covered which means you can access Major, Minor and Exotic pairs. The site is also strong in commodities, indices and blends. It's useful to also have bond markets on offer for those looking to broaden their investment horizons.
By supporting 23 'blends' Market.com are showing they are keeping up with trends in investor appetite.
These handpicked and themed stock baskets give exposure to industry-leading companies, legendary investors, or geopolitical events. You can put on one single position but gain exposure to a whole sector such as oil and gas, eCommerce, Cannabis stocks or US tech. These are increasingly popular and the range at Markets.com extends to blends based on the portfolios of leading investors like Warren Buffett to trading the fall-out from the US-China trade war.
A very welcome additional extra is the MarketsI platform which runs alongside the MarketsX one. This caters for medium and long-term investment strategies.
MarketsI allows you to take a traditional approach or be creative with our innovative Investment Strategy Builder tool. This is an industry-leading platform and offering a personalised, VIP service. Benefiting from being on the Markets.com platform allows investments to be made in a range of global markets without the need for costly intermediaries.
Do you have any experience with the tools and platforms that would benefit out Markets.com review?  If you do please reach out to us or leave a comment below.
Our testing format found the customer service provided by Markets.com to be at the higher end of the scale. Staff were professional, knowledgeable easy to contact via phone or Live Chat. They resolved our 'test' issues during the first call.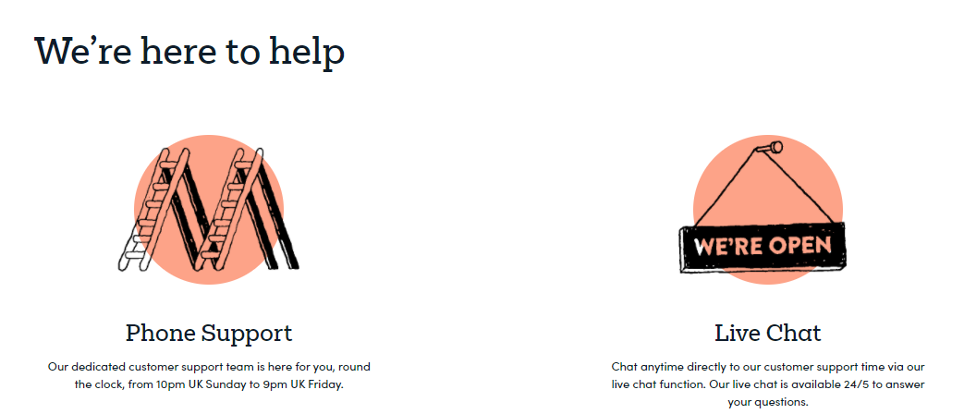 Live Chat is offered on a 24/5 basis and Phone Support operates from 10 pm Sunday to 9 pm Friday. The early start, before the weeks trading commences is a nice touch as issues which arise over the weekend can be resolved before they have the potential to become costly.

The support is provided in a variety of languages.  Our Markets.com review team found a prompt service.  What experiences have you had?  Please let us know below.
The research and learning materials at Market.com are top-grade. It is insightful, orientated towards productive trading ideas and covers intermediate and advanced as well as beginner-level topics.
The drop-down menu found on the home screen gives a glimpse of the extent of educational and analytical support available to Markets.com clients.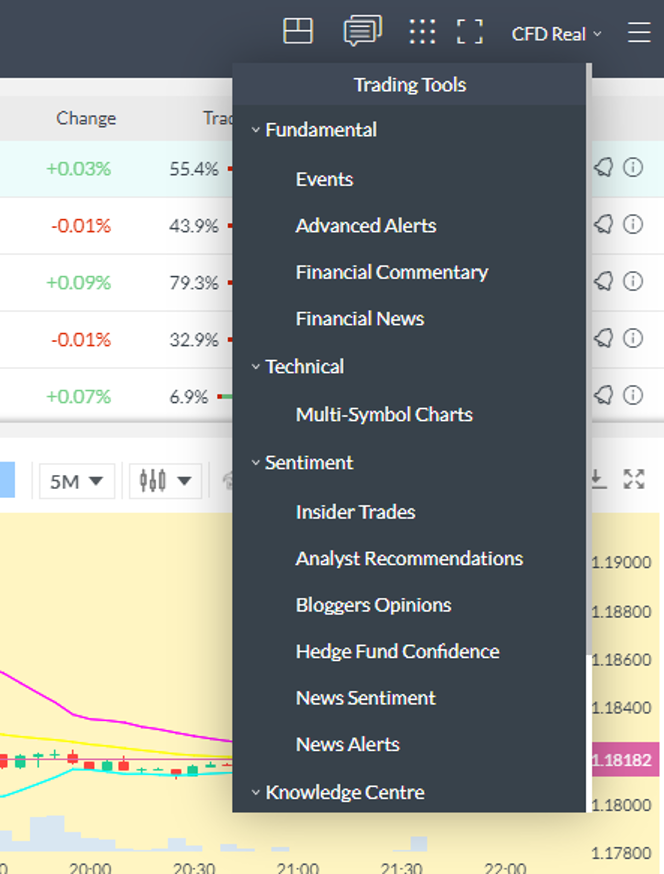 The 'How to …' style material comes in written and video format. There is also the option of hooking up with live and interactive webinars where experts address any questions you may have.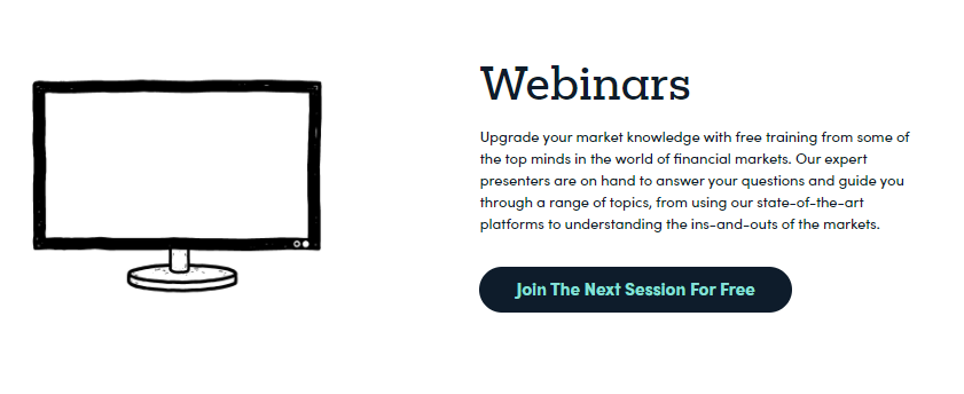 The 'XRay' service confirms the easy to access nature of the educational resources. XRay is a personal streaming service for financial commentary. It provides expert views and opinions on topics tailored to your strategies. The information is presented in short, easy to watch videos which can be streamed live or watched using the 'catch-up' service.

The 'Tools' area includes some indicators which are exclusive to Markets.com. Covering fundamental, technical and sentiment methodologies for a better understanding of the market and spot opportunities as they arise.

As well as these new approaches, there are also tried and tested ways of developing a competitive edge. The MT4 'community' is a well-established group of experienced traders. The idea-sharing which goes on at the MQL5 site offers both beginners and advanced traders the chance to tap into current trends.
Our Markets.com review team didnt sign up for the forum.  Do you have any feedback on it we could include here from a traders experience.
The onboarding section of the Markets.com site is particularly user-friendly.
Demo accounts can be set up within minutes. Live trading requires a degree of form-filling but that's a sign that you're using a high-quality regulated broker which understands the obligations it has towards its clients.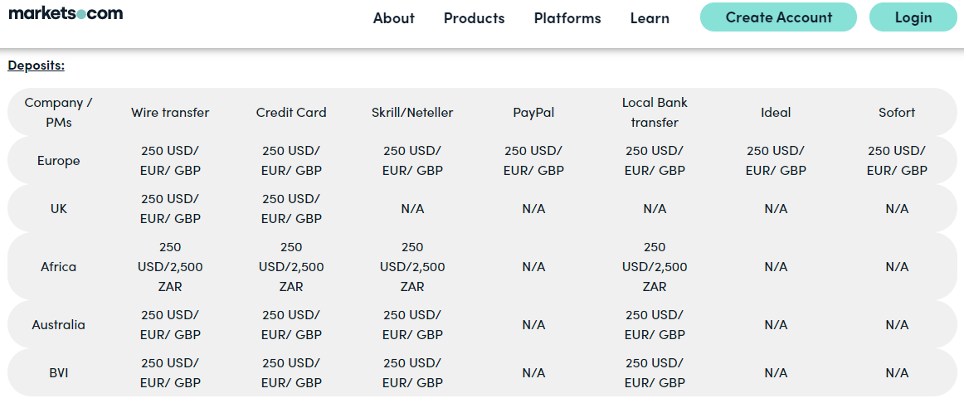 More information on payments and withdrawals is found on the firm's Regulatory Information page. By presenting the highly important regulatory and cash deposit details side by side is another example of how Markets.com 'get it'. The moment of paying in funds is after all the one when you want to make a final double-check that the broker is regulated.

Funding of accounts can be done using various mainstream payment providers ranging from bank transfer to Skrill.
Order Execution
Behind the attractive aesthetic is a trading architecture designed to help you trade profitably. One nice-to-have feature is the 'Real Execution Stats' section. The broker willingly sharing its admittedly quite impressive trade execution data. For example, more than 86% of orders in 2019 had zero or positive slippage.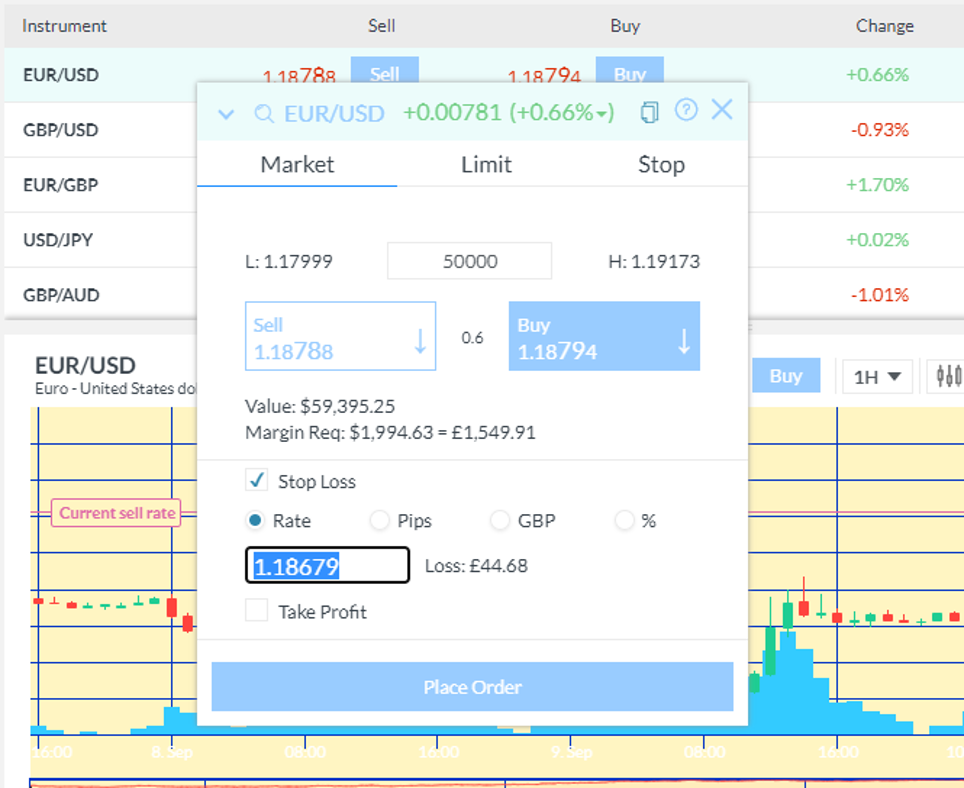 When Markets.com give you a price, you can be confident in it being the one you trade at.
In 2019:
25% of all orders had no slippage.
96% of all orders received positive slippage.
79% of all orders received negative slippage.
Incredibly those numbers are being improved upon with the 2020 year to date reports showing:
24% of all orders received positive slippage.
Leverage terms are in line with the market. Being regulated by a tier-1 broker means clients can take advantage of 1:30 weighting and those who qualify as Professional grade clients can take that up to 1:300.
 The trading interface on MarketsX again reflects that the platform functionality has been well researched. The important tasks associated with entering sophisticated orders and managing stop losses are all very easy to complete.
Have you any personal experience of using the systems? We try and update our markets.com review as much as possible but we love actual user feedback so please let us know your thoughts below.
The Market.com mobile trading Apps are freely available at the iTunes Store and Google Play. The default App supports the MarketsX platform and the MetaTrader platforms MT4 and MT5 are also available in the smaller screen format.
The MarketsX trading experience on mobile devices has all the functionality of the larger screen size. Time intervals, chart tools, indicators and order execution have been well thought out and are well presented.
You have complete control and can access the account administration area, anywhere, anytime. There is also a news service and access to trade history. It's also possible to use the Live Chat function to contact the broker's Customer Support team.
The MetaTrader 4 mobile platform has most of the functionality of the desktop version. There are 30 of the most popular technical indicators available and 24 analytical objects.
The MetaTrader app allows Markets.com clients to carry out in-depth research and analysis even on smaller screens. The essential tools of technical analysis such as channels, Gann, Fibonacci and Elliott Waves can all be applied and it's possible to open up to 10 windows at any one time.
Mobile trading is more and more important with us all on the move.  When our markets.com review team used the apps they were impressed how quick they are.  What are your experiences?
Robo Trading
MetaTrader 4 has a long and deserved track record of being the go-to platform for automated trading. In its simplest form, the Expert Advisors service allows MetaTrader users to take trading signals from other traders and apply them to their account.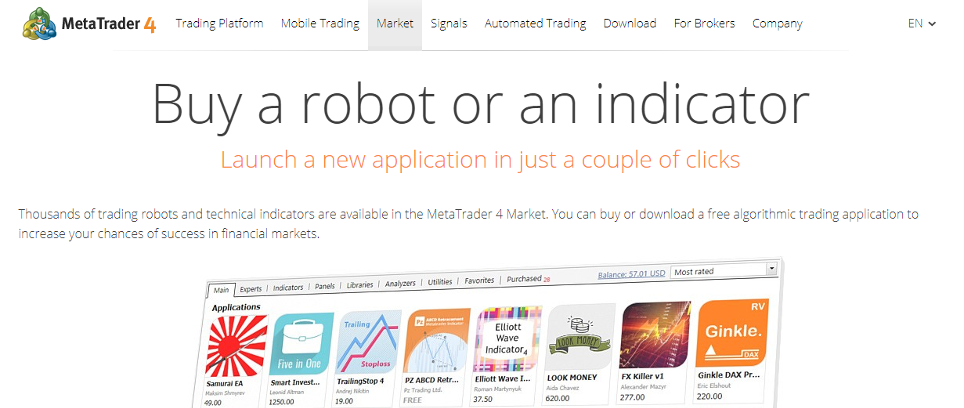 If you're looking to develop your own models then the platform also offers a range of advisory services and 'wizards' to make that possible.
Crypto Currency
There are six cryptocurrency markets on offer at Markets.com. This is by no means market-leading in terms of the total number available but the big coins are all there.
Tight spreads on the markets which are provided soften the blow of not being able to trade more obscure names. Those looking to 'just buy a bit of crypto' are in safe hands at Markets.com. Any 'buy and hold' strategies being facilitated by the firm's low financing charges.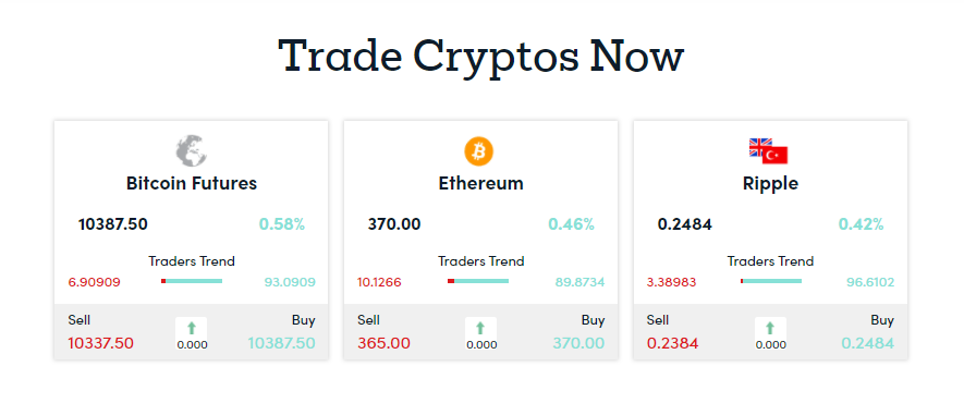 It's possible to trade crypto's using CFD or Spread betting accounts which means that there is no need to set up a special crypto 'wallet'. The tax breaks associated with the spread betting option are likely to appeal to many.
Regulatory details
The Markets.com group of companies has regulated entities in the UK, Europe, Australia, Africa. Each one is regulated by the relevant local authority meaning that not only can you benefit from protection wherever you are in the world but that it will be provided with an understanding of local laws and regulations.

All the information relating to corporate structuring, client protection and T&Cs can be found on their site.
One feature our markets.com review team found particularly helpful was the directory of links to the official Markets.com websites. This awareness of the risk of unscrupulous brokers misdirecting potential clients conducting internet searches being a nice demonstration of care.
Official Websites:
Safecap Investments Limited –  markets.com
TradeTech Alpha Limited – uk.markets.com
TradeTech Markets (Australia) Pty Ltd – au.markets.com
TradeTech Markets (South Africa) (Pty) Ltd – za.markets.com
TradeTech Markets (BVI) Ltd – global.markets.com
TradeTech Alpha Ltd is authorised and regulated by the Financial Conduct Authority (FCA), registration number 607305. TradeTech Alpha Limited is incorporated in England and Wales under company number 08663212 and whose registered address is at 11th Floor Broadgate Tower, 20 Primrose Street, London, England, EC2A 2EW.
From Markets.com website:
"73.9% of retail investor accounts lose money when trading CFDs with this provider. You should consider whether you understand how CFDs work and whether you can afford to take the high risk of losing your money."
Final Thoughts
Our Markets.com review has found they have developed a service which is quite simply incredibly hard to beat A true multi-asset broker, it ticks all the boxes in terms of regulation, markets, pricing and user-experience.  The number of innovative features found on the platform highlight how the broker has invested in finding out what traders want and then providing it.  The MarketsX dashboard is a trading dream. The functionality of the execution interface stands out by providing functionality that when compared to some other sites can only be described as next-generation.
Running MarketsI in parallel offers investors a one-stop-shop of trading services and again confirms how well thought out the site is.  The administrative area of the site has a fresh and modern layout, some of the pop-up windows can be hard to get to grips with, but that is about as far as the list of negative features goes.  Trying a Demo account is to be recommended if only to see how the firm has pushed the boundaries of what online brokers now offer.
FAQ
Our broker review for Markets.com has been written by industry experts. For your reassurance, we have tested all platforms from customer care through to trades.
GO TO THE compare brokers
Ratings
Commissions & Fees
Platforms & Tools
Customer Service
Research
Ease of Use
Mobile Trading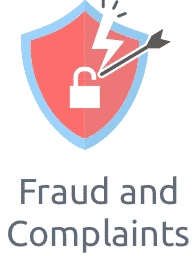 What is your experience with this broker?
With over 4,000 brokers active globally, it's good to share your experience with others. Spread the word on good or bad brokers. Disclaimer: Comments on this site are not the opinion of WeCompareBrokers and we are not responsible for the views and opinions posted by site users. If you are unhappy with any comments, please email complaints @ wecomparebrokers.com
Important: You (the person writing the comment) are responsible for any comments you post and use this site in agreement with our Terms.