How to choose a Forex Broker
Choosing a forex broker is the first step towards a successful forex career, but there are a lot of things to consider. You may be wondering, which forex broker is best?
There is no easy answer to this question. The most important thing is to pick the best forex broker for you. You need to work out which aspect of the broker is relevant to you and focus on that. Depending on your trading aims and level of experience, you may want a broker that offers a commission-free trading model, a low deposit, the ability to copy trade, or a wide range of forex pairs to choose from.
How forex brokers work
A forex broker is a firm that provides financial services to individuals and institutions that want to trade currency pairs. If you are an individual, you will want to look for a broker that provides retail accounts. Your broker will provide a way for you to buy and sell foreign currencies online, via a platform designed to allow you to easily see the prices for each currency at any given time.
Brokers act as a 'middleman' between traders and the interbank, which is a global market for the trading of currencies. Traditionally, a forex broker would buy and sell currencies on behalf of the trader, but now many brokers essentially offer an online trading platform for you to trade currencies yourself.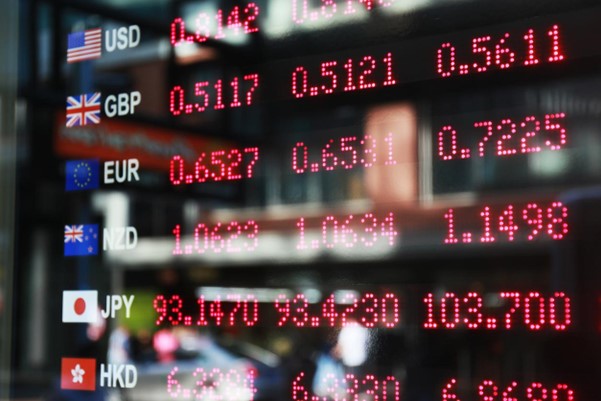 How to choose the best forex broker
When researching forex brokers, there are various things you will want to consider. No broker offers the perfect trading conditions for every trader, so examine the aspects of the service that matter most to you, and use our compare brokers tool to directly compare any two brokers you are interested in side by side. Here are a few of the things you might want to consider:
Regulation – Brokers must be licensed and regulated by a relevant governing body
Costs – Different brokers charge different fees for making trades
Platforms – Brokers operate using different platforms, some of which are more complicated than others
Mobile App – Some brokers offer a mobile app that enables trading on-the-go
Usability – The site's layout can impact how easy it is to navigate and use
Customer Feedback – Previous or current users will have an opinion on how good a broker is
Account Types – Brokers offer different account types for various trading styles
Assets Available – Not all brokers offer the same forex pairs
Software – Some brokers provide additional software to enhance the user experience
Tools and Features – Extra features can help to improve a user's trading ability
Deposits and Withdrawals – The ease of making deposits and withdrawals varies from broker to broker
Payment Methods – Not all brokers offer the same payment options
Order Execution Types – Different order execution types may impact a user's ease of trading
Company history – A proven track record demonstrates reliability and highlights any issues
Regulation
It is important to choose a broker that is fully licensed and regulated by a relevant governing body, such as the FCA, CFTC, or FSCA. There are unregulated brokers out there, and also offshore brokers that are only regulated by local authorities, which may have less strict rules than regulators in Europe or the US.
We recommend that beginner traders always choose a regulated broker, and preferably one that is overseen by an authority in their region of residence, as this will make life much easier if a complaint ever needs to be lodged. Be aware that scam brokers will usually claim that they are regulated, so always double-check by going to the regulator's site and making sure that the broker is listed there.
Costs
This is another aspect that is important for any trader. Trading costs can be difficult to calculate, and many new traders get a shock when they see that their final profits after trading are not what they expected. Factor in any per-trade commissions, spreads and other fees to work out what it will cost you to trade forex. Watch out for 'hidden' fees, such as admin, inactivity and withdrawal fees.
Platforms
The platform your broker uses is important as this is the system you will use day to day when monitoring the markets and placing trades. Many brokers use the popular MT4 or MT5 trading platforms, while others use cTrader or their own proprietary platform. It is vital that you are comfortable with the platform and can get the most out of its features. Picking a broker with a free demo account can allow you to try out the platform and see if you like it before investing.
Mobile app
If you are interested in mobile trading, you will want to pick a broker that either offers a reliable mobile app or allows web-based trading directly from your browser, with a user-friendly mobile version of the site.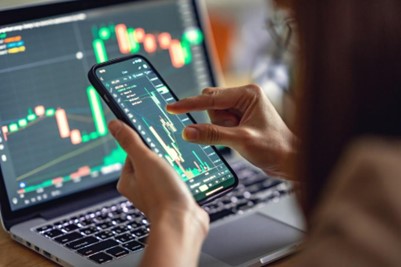 Usability
You should choose a forex broker that is user-friendly and easy to find your way around, whether you are using the website, a downloadable version of the platform, or the mobile app. Check that you find the broker site and platform interface clear and easy to navigate.
Customer feedback
Real customers are happy to tell you what they like, and what they don't like, about a particular broker. Look at customer reviews and check if there are any complaints posted about the broker you are considering. Just remain aware of what matters to you when choosing a broker. For example, if someone is complaining about a lack of multilingual customer support, but your language is fully supported, that is all that matters to you.
Account types
Some forex brokers offer one main retail account, with the same trading conditions for every trader. Others offer different accounts with different features and fees. Many beginners start with a micro account that requires a very low deposit and allows them to get started easily, but may lack some of the features offered by other accounts. If there is a choice of account types, take a close look at the features of each one to see what works best for you.
Assets available
Many forex brokers are actually multi-asset brokers that allow you to also trade shares, commodities, bonds, ETFs, indices, and more. Some offer cryptocurrencies, though many do not. The number of forex pairs also varies from broker to broker. While they will all offer the major currency pairs, some will also offer a broad range of less popular and less frequently traded pairs.
Check that the broker you choose will provide access to all the instruments you are interested in trading, but again, be aware of what is relevant to you. If someone is complaining about things such as a limited number of exotic forex pairs when you only intend to trade the majors, you can disregard that.
Software
There is a variety of trading software that might be important to you, such as signals software, Expert Advisors, social and copy trading, and other types of automated trading. A platform that has these features built-in and/or integrates well with third-party software may be something that is important to you, depending on your trading strategies.
Tools and features
Trading tools and features that may matter to you include technical indicators, charting facilities, an economic calendar, daily forex news and research to help with fundamental analysis, and an education and training portal to help you expand your knowledge. Take a good look at what each broker offers. If you are a new trader, there may be features you're not even aware of yet that could be really helpful to you in the long term.
Deposits and withdrawals
The ease of depositing and withdrawing money to and from your account is likely to be an important aspect of your broker for you. Look at minimum deposit and withdrawal amounts, any broker-levied fees, and any restrictions regarding when and how you can withdraw money. Check customer reviews to see if there are unreasonable conditions on withdrawals, or long processing times, which might only come to light once you actually request a withdrawal.
Payment methods
Check that the payment method you want to use is available and that it is quick and fee-free to use. Most brokers offer bank transfers, credit card payments, and various e-wallets and third-party payment processors. Some payment methods are only available in certain regions, so check that the method you want to use is supported where you live.
Order execution types
Most brokers allow traders to place market orders, limit orders, stop orders, stop-limit orders and trailing stop orders. Check that your broker provides the type of orders you need, given your trading techniques and objectives. Look at order execution times, and whether the broker offers any protection against slippage and requotes. Again, customer reviews may address these issues more accurately than the broker's own claims.
Company history
While there are plenty of newer brokers that are reliable and well-regulated, a more established broker with a proven track record may make you feel a little more comfortable and protected. Take a look at the history of the broker you are considering, and be particularly wary if there is anything controversial, such as accusations of scams and misconduct, in the past.
Bottom line summary
Choosing a broker is not easy, not least because you really need to find a broker that fits your needs. Recommendations from people you trust are great, but remember that their situation may be very different from yours. They may have more experience, a bigger trading budget, and different trading techniques from you, so always draw up the criteria that matters to you, and focus on this when researching brokers.
If you are new to trading, then we highly recommend that you only consider fully licensed and regulated brokers that have a good reputation and plenty of customer feedback that is mostly positive. Don't forget that you can use our Broker comparison tool to directly compare brokers with a focus on what matters most to you.
FAQs
Which brokers are best for beginners?
The best brokers for beginners are those that offer excellent education, highly responsive customer support, suitable beginner account types, and an easy-to-understand platform. For beginners, we also recommend finding a broker with a demo account so that you can try out the platform before you start investing real money.
What is the best forex trading platform?
As we have already mentioned, the best forex trading platform depends on your needs as a trader, but check out our top forex brokers and read our detailed broker reviews to find out exactly what we think about each one.