1Market Broker Review
Likes
Support for social trading and copy trading
1nsight Live Feed provides access to trend information
MetaTrader 5 support
Daily market report
Dislikes
Somewhat limited stock selection
Minimal support for beginner traders

Introduction
1Market is a regulated online broker of CFDs that offers investment and trading services in indices, forex commodities and shares.
1Market was founded in 2021 in the Marshall Islands by Podora Ltd., a Marshall Islands company that is registered under number 107838. 1Market is regulated and licensed by the Cyprus Securities and Exchange Commission (CySEC) and is a member of the Investor Compensation Fund.
As a relatively new entrant into the brokerage field, 1Market offers a comprehensive and secure trading environment. Clients have the freedom to trade in a range of investment vehicles, including stock CFDs, zero-commission stocks, ETFs, currencies, indices and commodities. 1Market supports social and copy trading, allowing traders to explore new ways to trade and to learn from one another.
1Market offers a range of account options based on the amount deposited.
1Market supports the MetaTrader 5 trading platform and also facilitates trading directly through a web browser. A variety of trading tools are offered by 1Market, including a daily market report and the 1nsight Live Feed, which identifies trends as they happen. Overall, 1Market is a solid entrant in the online brokerage field with much to offer traders.
When it comes to fees and commissions, 1Market does not charge either. No fees are applied to deposits or withdrawals. A fee will apply when a trading position is held overnight: at 00:00 GMT, a commission will be charged or paid, depending on the direction of the position. The only trading cost to clients is the bid-ask spread that 1Market charges when you enter and exit trades. Traders open long positions at the asking price and close them at the bid price. In comparison, short positions are opened at the bid price and closed at the asking price. All spreads are fixed at 1Market, although traders can contact customer support to request custom spreads.
A selection of overnight commission fees are provided below:
1Market supports trading through the MetaTrader 5 platform, which has become an industry standard. MetaTrader 5 downloads are available for the desktop on Mac and Windows and mobile devices via Google Play for Android and the App Store for Apple devices.
Support for trading directly through the web browser is available through WebTrader. All web browsers are supported, including Chrome, Opera, Firefox and Microsoft Edge. 1Market has announced its intention to support trading via mobile through their platform in the near future.
Several tools are provided by 1Market to enhance the trading experience. A Daily Market Report, Financial Market News, Leverage Selector, Trading Central and 1nsight Live Feed are some of the tools available from this broker.
Daily Market Report: provides a daily summary of the latest market news and announcements
Financial Market News: includes analysis and daily market updates five days a week across all major market sectors
Leverage Selector: rather than locking all traders into the same leverage option, 1Market allows traders to adjust their leverage to match their risk preference for each position they open
Trading Central: provides access to Trading Central's premium signals three times per day free of charge after funding your account
1nsight Live Feed: provides a live feed that identifies trends, volume spikes, spot trend reversals and position bounces from the activity of thousands of traders
Markets
1Market offers a range of asset classes to trade and a wide choice of currency pairs, including major, minor and exotic pairs. As of the 12th of May 2021, the broker provided access to a total of 49 currency pairs. While the majority of the trading on 1Market is performed through contracts for difference (CFDs), the broker does support direct investment in several stocks. Through 1Market, you have the opportunity to invest in 450 different stock CFDs or to invest directly in the stocks to enjoy the benefits of being a shareholder.
The broker also provides access for trading CFDs in the commodities markets, including gold, silver, crude oil and natural gas. A selection of 10 indices is available for trade, including the Dow Jones, the S&P 500 and NASDAQ. A total of 42 exchange-traded funds (ETFs) are also available.
Here is a summary of the assets that 1Market offers to its traders through CFDs:
Stocks
ETFs
Currencies
Commodities
Indices
The offering of markets and instruments to trade is quite comprehensive and should satisfy the needs of most retail investors. Professional investors may find that the selection of 450 stocks is not as extensive as they would like.
Support is available by e-mail, live chat, telephone and by messaging through the website. The broker also maintains a presence through social media, including Facebook, Twitter, LinkedIn, YouTube, Instagram and Telegram. The broker customer support team is available 24 hours a day.
1Market provides customer support in 14 languages. Support through the website is offered in English, Spanish, German, French, Arabic, Polish, Czech, Hungarian, Turkish, Italian and Indonesian.
1Market has several tools to support the research efforts of traders. One of them provides a daily market report that delivers a summary of market conditions, including the hottest market news and announcements.
A global look at the financial markets is available through Financial Market News. This includes information on major events in the financial arena and a synopsis of general conditions in the stocks, forex, and commodities markets.
Trading Central is a third-party tool accessible by 1Market traders up to three times per day free of charge after you have funded your account. Trading Central is the top provider of real-time trading signals and market sentiment for retail traders. Signals are available for all classes of assets offered by 1Market and Trading Central provides access to a range of trend confirmation tools and technical indicators.
1nsight Live Feed is a proprietary tool offered by 1Market. It provides a live feed that identifies trends, volume spikes, spot trend reversals and position bounces. A set of intelligent algorithms powers 1night. The tool scans the trading activity of thousands of traders and assets to provide data-driven insight into real-time actions. 1nsight displays data on the side of your screen, so information is readily available alongside each asset.
Trading through MetaTrader5 affords access to 38 technical indicators and 44 analytical tools, in addition to 21 chart timeframes ranging from one minute to one month.
Unlike some brokers, 1Market does not have a training or learning section. Research tools are targeted more towards active traders.
For those familiar with MetaTrader5, 1Market's trading platform will appear very straightforward. Access to trading is available through a desktop application, web portal and mobile app. While 1Market has not reinvented the wheel with beginner directions for using MetaTrader5, there is a great deal of existing material for those new to the platform. The user interface can be a little overwhelming at first due to the amount of information presented. Still, as you learn the platform, you will grow to appreciate the easy access provided to signals, rates and more.
MetaTrader5 provides directions for beginners through its website:
While not broker-specific, it does provide you with the basics to start your trading
In general, the broker's website is well organised and easy to use
At this time, mobile trading is supported through the MetaTrader5 apps for Android and iOS devices. These apps can be downloaded from Google Play for Android and via the App Store for Apple devices. Mobile trading provides access to interactive charts, various trading functions and fully-fledged technical analysis.
The functionality of the mobile app is virtually identical to the desktop platform. All types of trading and execution modes are supported, in addition to nine chart timeframes, 30 technical indicators, 24 graphical objects, an internal news feed and a built-in secure chat.
1Market has indicated that they also intend to launch proprietary apps for mobile trading.
Robo Trading
1Market supports social and copy trading. There are many paid signals available for roughly $1/day, in addition to a variety of free signals. MetaTrader5 also has tutorial videos about trading signals. Each signal provider is rated according to their profitability from the time the signal was launched. They also provide a reliability rating and indications of the percentage of trades based on algorithms and the number of subscribers to the signal.
When you subscribe to a signal, you will begin copying the trades of that user. You are given the option to copy the 'stop loss' and 'take profit' levels and to begin copying the trades without requiring your confirmation, allowing you to closely mirror the market conditions of which the user is taking advantage. You can also set the maximum amount of your deposit to be used, a bank equity level to stop trading, and the deviation or slippage rate at which you still wish to execute trades.
MetaTrader5 supports the MQL5 development environment, which allows the creation of trading robots, custom technical indicators and other trading applications. Freelancers are available to programme robots to perform trades according to specific requirements for a fee. Orders for custom robots can be placed directly through the MetaTrader5 platform. With approximately 500 programmers bidding on orders, responses are speedy and timely. A wide variety of pre-made trading robots, indicators and trading applications are available for sale through the MetaTrader5.
A virtual hosting service for traders is also available through MetaTrader5. While it is possible to perform robo trading via your computer by leaving the computer and application running 24/7, you now have the option of purchasing a virtual hosting service to host your robo trading. A copy of your platform can be copied to a secure virtual server where it will run 24/7 with minimal network delays, providing the best trade execution conditions.
A 24-hour free trial period is available to evaluate any virtual hosting service offered through MetaTrader5. A virtual server can be rented directly through the platform.
Crypto Currency
1Market provides the facility to trade cryptocurrency via its online platforms.
Regulatory details
1Market is a licensed forex broker operated by Podora Ltd. Podora Ltd is a Marshall Islands company with the registration number 107838. 1Market adheres to the strict MiFID (Markets in Financial Instruments Directive) standards, a European Union law that oversees safe-practice regulations and standards for financial and investment firms within the European Economic Area. To offer its services to EU traders, the broker is also regulated and licensed by the Cyprus Securities and Exchange Commission (CySEC). CySEC requires the broker to follow strict regulations, making trading safe for customers.
1Market is a member of the Investor Compensation Fund and maintains separate accounts for customer deposits and operating expenses. The Investor Compensation Fund ensures that traders are protected for deposits up to €20,000 if the broker becomes insolvent.
The company operates a portal for EU clients at 1market.eu. Exelcius Prime Ltd. operates the EU portal under CySEC regulation, licence number 366/18. Another outlet at 1market.com is available for global clients.
Final Thoughts
1Market provides a solid offering to retail investors backed by robust regulation through CySEC. The broker has a well-rounded offering encompassing various currency trading pairs, indices, ETFs, crypto, stocks and commodities. The ability to purchase stocks directly rather than only investing through CFDs is a welcome bonus.
While providing reasonable variety, the number of stocks available in which to invest might be insufficient for the more experienced trader who wishes to invest in less well-known stocks.
One drawback to the 1Market offering when compared with other brokers is the lack of support for beginner traders. For those who are completely new to trading, another broker with more support for learning the ropes may be more appropriate.
The research tools provided by 1Market, including the 1nsight Live Feed, should prove extremely useful to most traders. The ability to easily identify trends as they happen, in addition to trend reversals, is valuable. Furthermore, access to Trading Central premium signals up to three times a day at no charge will be essential for some traders.
Support for trading is currently provided through MetaTrader 5's desktop and mobile applications and WebTrader. These options should prove sufficient for most traders, with the adoption of MetaTrader being welcome as many retail traders are already well-versed in its use. Support for copy and social trading is currently through MetaTrader 5, but 1Market has also indicated that it intends to support copy trading on its mobile app.
With a willingness to add new investment opportunities based on customer demand, it would appear that 1Market is adaptive and accommodating. Most retail traders will find that the broker offers an acceptable variety of investments with solid research support.
FAQ
See what expert traders say in our 1Market Review. From the trades to the platforms, we have tested everything to give you peace of mind.
Does 1Market offer Islamic accounts?
Yes. Islamic account types are available upon request in writing to the customer support team at: support@1market.com. The trading services and conditions of Islamic accounts are dependent on the amount of the deposit.  They would roughly correspond to the deposits required for the Mini, Standard, Gold, Platinum, Diamond and VIP accounts.
Does 1Market offer a demo account?
Yes. It is possible to open a demo account with 1Market to explore their offerings. Download the MetaTrader5 platform and install. After launching the platform, you will be given the option to sign up for a demo account.
What payment methods are available to fund my account?
1Market supports a variety of methods to make deposits to your account, including:
Credit card
Debit card
Prepaid card
eWallet options
Online bank transfer
Local bank transfer
Deposits can be made by logging into your account and navigating to the Payment Page. If you choose to make a local bank transfer, you will need to contact your bank and provide them with instructions to wire the funds into 1Market's bank account.
GO TO THE compare brokers
Ratings
Commissions & Fees
Platforms & Tools
Customer Service
Research
Ease of Use
Mobile Trading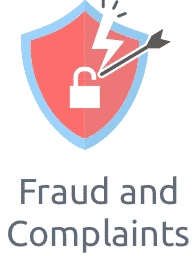 What is your experience with this broker?
With over 4,000 brokers active globally, it's good to share your experience with others. Spread the word on good or bad brokers. Disclaimer: Comments on this site are not the opinion of WeCompareBrokers and we are not responsible for the views and opinions posted by site users. If you are unhappy with any comments, please email complaints @ wecomparebrokers.com
Important: You (the person writing the comment) are responsible for any comments you post and use this site in agreement with our Terms.
Please select the second broker
Get Further Details About To Your Inbox