Admirals Broker Review
Address: Admiral Markets UK Ltd. 60 St. Martins Lane, Covent Garden, London, United Kingdom, WC2N 4JS, United Kingdom.
forex
etf
stocks
cfd
crypto
commodities
Market leading trading platforms
Multi-Platform Support
Global Presence
Negative balance protection
Award winning Forex broker
Spread
From 0 pips
Max. Leverage
1:500
Deposit Protection
£85,000 GBP
Min. Deposit
$200 USD
Spread
From 1 pip
Max. Leverage
1:20
Deposit Protection
£85,000 GBP
Min. Deposit
$200 USD
Spread
From 0.5 pips
Max. Leverage
1:20
Deposit Protection
£85,000 GBP
Min. Deposit
$200 USD
Spread
From 0.1 pip
Max. Leverage
1:500
Deposit Protection
£85,000 GBP
Min. Deposit
$200 USD
Spread
From 0.50%
Max. Leverage
1:5
Deposit Protection
£85,000 GBP
Min. Deposit
$200 USD
Spread
From 0.04 pips
Max. Leverage
1:500
Deposit Protection
£85,000 GBP
Min. Deposit
$200 USD
Risk warning: Trading Forex (foreign exchange) or CFDs (contracts for difference) on margin carries a high level of risk and may not be suitable for all investors. There is a possibility that you may sustain a loss equal to or greater than your entire investment. Therefore, you should not invest or risk money you cannot afford to lose. Before using Admiral Markets UK Ltd, Admiral Markets Cyprus Ltd, Admiral Markets AS Jordan Ltd or Admiral Markets Pty Ltd services, please acknowledge all of the risks associated with trading.
Likes
High levels of regulatory compliance and customer protection
Excellent customer support
Huge range of high-quality learning and research resources
Dislikes
Relatively few advanced trading courses offered
Limited social and copy-trading features
Established in 2001 as Admirals Group, the firm has recently rebranded itself as Admirals to reflect that it now offers a broader range of financial services as well as the classic online broking service.
It's taken the next step on its journey, having built up a strong reputation in the investment community and is one of the most well-known brands in the online trading and investment space. Since its relatively humble origins, Admirals has gone from strength to strength, and it now finds itself with a presence across the world through a network of offices. With almost two decades of experience under its belt and a client base now in the hundreds of thousands, Admirals has obviously been doing something right. What keeps customers coming back to Admirals, and how has it managed to stay so competitive despite increasing competition in the online trading and investment space?
The historical position of Admirals/Admirals was as a trading platform that enables retail investors to trade forex currency pairs and CFDs on indices, metals, energies, stocks and bonds. That part of the offering remains, but the firm demonstrated a passion for innovation even when known as Admirals. It developed and launched a range of additional trading tools and research resources that gave it the edge compared to some of its more basic competitors. Some of these features include premium analysis tools and industry-leading news resources.
The platform is well thought out. It has a professional look and feel plus intuitive functionality, which proves popular with novice traders. The happy blend of powerful software and user-friendliness has resulted in the platform winning a stack of industry awards. Admirals became a trading platform of choice for hundreds of thousands of traders worldwide. Now known as Admirals, the platform looks set to carry on letting its clients share the benefits of its pioneering attitude.
Keep reading the review for the full rundown of everything Admirals has to offer and see how it stacks up against the competition!
Currently, Admirals offers several different account types to users of the platform. The terms and conditions vary and depend on factors such as what trading platforms are used.
There are three main account options for those using the MetaTrader 5 platform: the Trade.MT5 account, the Invest.MT5 account, and the Zero.MT5 account. Primarily aimed at day traders the Trade.MT5 account is the most popular. It provides trading from 0.5 pips. Commissions on trades start from 0.01 USD per share, though these are only levied on single-share and ETF CFDs.

The Invest.MT5 account is aimed at longer-term investors who want to use the Admirals platform and provides trading from 0 pips, with a commission of 0.02 USD to be paid only on stock and ETF CFDs.
The Zero.MT5 account provides trading for 0 pips, though the commissions are higher on forex, metals, cash indices and energies. These range from anywhere between 0.05 and 3.0 USD.

Those using the MT4 platform can choose a Trade.MT4 account or a Zero.MT4 account. The Trade.MT4 account starts from 0.5 pips, while the Zero.MT4 account from 0 pips. Both account types will have commissions payable on specific instruments, ranging from 0.01 USD to 3.0 USD. There is also a professional-grade trading account, though this is only available to certain traders.

Generally speaking, Admirals is incredibly transparent regarding costs, fees and pricing. Information relating to fees and commissions is straightforward to find, and it never feels like Admirals is trying to hide or obscure anything. We were particularly impressed by the inclusion of a 'Trading Calculator', which allows users to estimate the price of a trade before committing to it. It is handy for novice traders still getting to grips with online trading.
Like many brokers in the sector, Admirals relies heavily on the MetaTrader suite of software and tools; there is a good reason for this. MetaTrader is by far the most well-established trading platform around and is used by most online brokers currently operating.
The two main choices available on the Admirals platform are the MetaTrader 4 and MetaTrader 5 platforms (MT4 and MT5, respectively). MT4 is well-loved by traders of all experience levels for its ease of use, intuitive functionality, and advanced trading features. It is highly customisable and incredibly robust. For these reasons, it's the go to platform for novice and advanced traders alike.
In addition to the MT4 platform, Admirals has also begun offering users the option to download the MT5 platform. Although it is the long-awaited update to the MT4 platform, the uptake of MT5 by online brokers has been relatively slow, with few offering support for it at the time of writing. As such, we were impressed to see Admirals keeping ahead of the curve and offering support for it so early on. The MT5 platform is a refreshing update to the classic MT4 formula and is the best piece of tech for trading forex and CFDs online.
Admirals also offer some other tools from the MetaTrader suite. These include MetaTrader's 'Supreme Edition' and the 'WebTrader' platform. The Supreme Edition of MetaTrader is, essentially, an add-on that can be downloaded for either MT4 or MT5. It provides some of the most advanced tools to traders. In particular, the Supreme Edition significantly beefs up the technical analysis tools and adds in some useful widgets. It also makes several user-interface adjustments to improve the trading experience.
The new Stereo Trader platform complements a range of trading strategies and is designed to support more active traders. The multi-functional trading panel matches the functionality of the MetaTrader dashboard, and users can take order building and risk management to a higher level. It's a powerful piece of kit that is free to Admirals' account holders who operate balances of €2,000 or more.
Markets
In terms of the products and instruments that can be traded with Admirals, we are pleased to report that it offers an excellent selection that should more than meet the needs of most traders regardless of their experience level. While it is strong regarding forex trading options, it has significantly expanded its CFD offerings in recent years. Admirals has recently started to support cryptocurrencies, though access to that market is restricted in certain jurisdictions.
The total number of CFD markets on offer is an impressive 4,000+, including CFDs on currencies, energies, metals, agricultures, indices, bonds, ETFs and stocks. Investors running long-term strategies and buying instruments outright can choose from 4,500+ single shares and ETFs.
Admirals has a well-staffed customer service team to address any queries users might have with their accounts.
As a broker with a global network of offices and an international client base, Admirals is a multilingual broker, with customer support offered in several languages. Queries can be directed to the customer support team via email, phone or a live-chat feature directly through the website. Urgent questions are best directed through the live-chat box, as this seemed to have the quickest response times overall.
Another feature that we were pleased to see was remote support for the MT4 and MT5 trading platforms. Often, online brokers are pretty slow to provide direct help for the MetaTrader software, so it is good to see Admirals supporting its clients in this way.
One of the areas where Admirals performs the strongest is the variety and quality of the educational, learning and research resources it makes available to users of the platform.
Admirals has a wide range of learning materials on offer, including the usual resources such as webinars, eBooks, articles, trading guides and lectures. While these are all of high quality, we were most impressed by the online courses. The online courses provide fully guided programmes that help users learn the ins and outs of trading. They have been put together by a team of highly experienced trading professionals and are the perfect way for users to get started on their trading journey.
Although aimed primarily at the novice trader just getting started, the courses were of such depth and quality that we would recommend them to beginner traders and more experienced traders looking to brush up on some fundamentals. Best of all, these courses are entirely free!
Another aspect of the research and learning resources on offer that we appreciated was how they are divided up into beginner, intermediate and advanced skill levels.
Admirals has several research-specific resources on offer. These can be found in the 'Analytics' section of the website and include news feeds for undertaking fundamental analysis, a well-resourced economic calendar, a dedicated 'Trader's Blog' with all the latest industry news, and technical analysis resources for all the number crunchers out there! We were particularly impressed by the 'Market Sentiment' section, which allows users to tap into the beating pulse of the forex market in a visual-heavy breakdown.
The premium analytics resources offered are delivered through a partnership with Dow Jones, Trading Central and Acuity, which helps to add to the professional feel of trading on the Admiral Markets platform.
Generally speaking, the experience of using the Admirals platform is excellent. When the website is first loaded, it is clear that the designers have put a considerable amount of effort into making the platform as easy to use as possible. Importantly, however, as a platform that advertises itself both for the novice and more advanced traders, it manages to pack in functionality without feeling too clunky or awkward to use. Information is easy to find on the website, with drop-down menus used to full effect.
Another added ease-of-use feature that we were impressed by was the MetaTrader' Supreme Edition' tool. The add-on can be installed into the MT4 or MT5 trading platform. It adds in extra technical analysis and account management features and makes some noticeable ease-of-use improvements.
The mini trading terminal is particularly useful and acts as a handy trade management tool that can be kept on the screen without cluttering it. Although seemingly a relatively small ease-of-use tweak, it is surprisingly helpful.
Additionally, the Supreme Edition of MetaTrader makes some tweaks to the main trading terminal, improving an already well-polished product! For these reasons, Admirals ranks very highly regarding design and usability.
The new Admirals Trading app fills a gap in the broker's offering. The broker may have been late to the party, but now the app has been launched, it can take advantage of all the recent technological advances. Full mobile trading support is also provided through both the MT4 and MT5 platforms, which have dedicated mobile apps. These mobile apps come in both Android and iOS versions and do an excellent job scaling down the MetaTrader trading experience for a format with less screen real estate.
The MetaTrader WebTrader platform can also be accessed through mobile devices, an excellent option if users don't want to download a dedicated app.
Generally speaking, the experience of trading through the MT4 and MT5 apps is pretty good. Although it doesn't offer the same functionality level as the dedicated desktop version, users can nevertheless keep an eye on their accounts, monitor their trades, and execute trading strategies with relative ease.
Robo Trading
Although the Admirals platform is not necessarily built around social trading and copy trading, it nevertheless has a number of options available. These are primarily provided through the MT5 and MT4 trading platforms, which fully support automated trading solutions. While not as full-featured or extensive as other trading platforms, they should meet the needs of the average trader. Those looking for more extensive robo trading features might be better served trying a different platform.
Crypto Currency
In response to the rise of digital currencies, Admirals recently added support for a range of cryptocurrencies. The Admirals trading platform users are given instant access to trade CFDs on Bitcoin, Litecoin, Ethereum and several other digital currencies, including Ripple. In total, 32 different cryptocurrency CFDs are supported by Admirals.
Although it is not necessarily the most extensive selection of cryptocurrencies, those on offer should satisfy the needs of most traders looking to diversify their portfolios.
Regulatory details
One of the most important aspects of an online trading broker is what sort of regulation and customer protection policies and procedures it has in place. Having a properly licensed and regulated broker is crucial because it ensures that it will handle users' trading funds correctly and that they will be protected if something goes wrong.
Thankfully, Admirals scores incredibly highly when it comes to licensing and regulation. Admirals is an acknowledged leader in this area and is licensed and regulated by regulatory bodies, including the UK Financial Conduct Authority, the Estonian Financial Supervision Authority, and the Cyprus Securities and Exchange Commission.
Additionally, Admirals is licensed to operate in the EU. That means the broker also has a raft of other customer and deposit protections in place. Importantly, this also includes the MiFID II regulations.
Admirals has in place some customer trust and safety protections, including the segregation of client funds, negative balance protection, the investor compensation fund, and a 'treating customers fairly' policy. While these are not necessarily unique to Admirals, we were particularly impressed with how open and transparent the broker is about letting customers know about them. The information on these procedures and policies is readily available through the Admirals website and is written in plain English.
Final Thoughts
Overall, Admirals has put together an incredibly sleek trading package that is equally well suited to beginner and advanced traders alike. Although the commissions can occasionally be higher than expected, the headline spreads are competitive across the board.
Beyond the pricing structure, Admirals has a considerable amount to offer traders. We were particularly impressed by the range of trading tools, as well as the educational and learning resources.
There are also a lot of neat features, some of which are unique to Admirals. These include the Wallet product, which delivers the benefits of trading and investing in one place. Holdings in the investment part of the account can also act as collateral for more active trading strategies.
Admirals is an established broker that maintains high levels of customer protection, provides several different resources to help users improve their trading game, and gives access to competitive trading rates. Traders could do a lot worse than choosing Admirals.
FAQ
Read our Admirals review, written by independent experts. We have covered all brokerage aspects in detail to help you make the right decision.
Can I open a demo account with Admirals? 
Yes. Demo accounts take moments to set up. The account is free to use at Admirals, and you only need to provide an email address to complete the registration process. 
Is Admirals safe to trade with? 
Market risk – the chance of the price of an asset going against you can't be avoided. The good news is that operational risk and the possibility of your broker going bust or defrauding you can be managed. Admirals is regulated by Tier-1 authorities such as the FCA, which means clients benefit from all the protection of that licence.
What is the minimum deposit amount required at Admirals?
The minimum initial deposit into Trading accounts is €100 / $100 / £100 / CHF 100 / BGN 200 / CZK 1,000 / HRK 750 / HUF 25,000 / PLN 250 / RON 250. The minimum balance for an Invest account may vary.
Latest Broker News
In this appalling situation when the COVID-19 is affecting the global economy, trading platforms are trying to ensure that the traders are facilitated and encouraged to make investments in the market and keep the economic activity active. Due to the virus, the market volatility has hit a 10-year high and many traders and investors are looking for safer assets to insulate their portfolios from the shock.
Admiral Markets has allowed the traders to invest in high-yield stocks because they are less volatile than growth stocks. Moreover, they also offer passive income via dividends when the share prices are not growing with that same ratio like you expected. For traders who want to hold on to the stocks for a longer time, the high-yield stocks are the best.
These days because of the coronavirus pandemic, the online sales of e-commerce stores have skyrocketed and the share prices have also increased significantly. Admiral Markets is also offering the global stocks of ecommerce stocks. Some of the most popular ecommerce brands are listed on Admiral Markets including Amazon, eBay, Walmart Stores Inc. AliBaba, and many others. The trades are carried by MR5, that gives you access to over 3,000 markets via CFDs.
Besides the ecommerce stores, health and biotech companies are also at the forefront and many investors are looking to get on board. With Admiral Markets, they can also start investing in both health and biotech stocks.
GO TO THE compare brokers
Ratings
Commissions & Fees
Platforms & Tools
Customer Service
Research
Ease of Use
Mobile Trading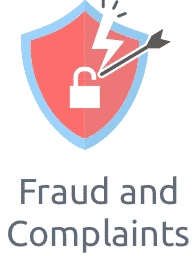 What is your experience with this broker?
With over 4,000 brokers active globally, it's good to share your experience with others. Spread the word on good or bad brokers. Disclaimer: Comments on this site are not the opinion of WeCompareBrokers and we are not responsible for the views and opinions posted by site users. If you are unhappy with any comments, please email complaints @ wecomparebrokers.com
Important: You (the person writing the comment) are responsible for any comments you post and use this site in agreement with our Terms.
Please select the second broker
Get Further Details About To Your Inbox