Alvexo Broker Review
Address: 1, Agias Fylaxeos street,3025 Limassol, Cyprus
Phone: +44 203 7699390+357 250 30937
Deposit Protection
£20,000
Min. Deposit
£200
Deposit Protection
£20,000
Min. Deposit
£200
Deposit Protection
£20,000
Min. Deposit
£200
Deposit Protection
£20,000
Min. Deposit
£200
Deposit Protection
£20,000
Min. Deposit
£200
Likes
Competitive leverage levels

 

Well-regulated and transparent
Good educational resources
Market access through

 

STP/NDD brokerage model
Offers Micro lots
Dislikes
Not available to US customers
Wide spreads on some accounts
Limited payment methods
Commission on ECN accounts relatively high
No robo trading
Our Alvexo review is designed to give you a an up to date appraisal as Alvexo as a broker and as a platform.  We cover all areas of Alvexo from charges and commissions through to customer service.  We encourage you to comment on our Alvexo review and call out any of your own experiences.  Our aim is to help other traders make considered decisions when investing.
Alvexo emerged in 2014 as part of an effort by forex market veterans and fintech professionals to establish a new online brokerage aimed at providing one of the most technologically advanced and comprehensive trading services out there.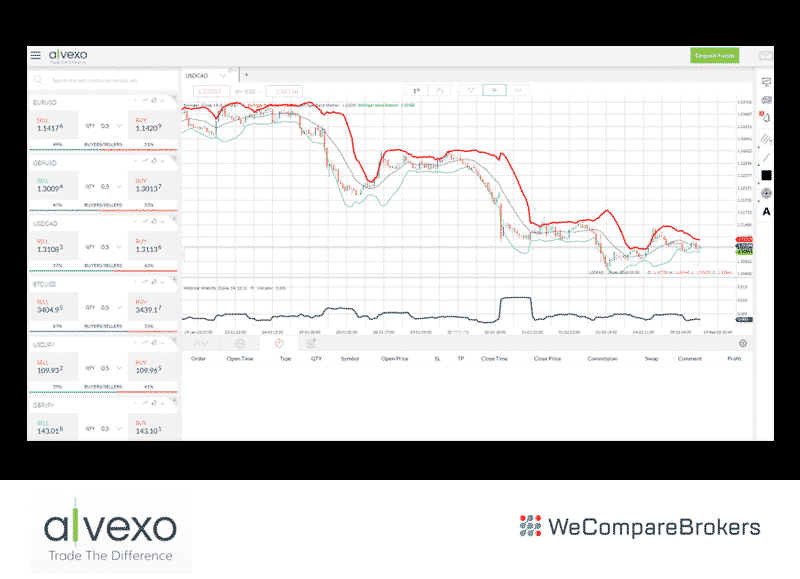 Appealing to both novice and advanced traders, Alvexo offers a robust broker platform with an incredibly easy to navigate website that is supplemented by a high-quality range of educational and training resources. Additionally, it is immediately obvious that regulatory compliance is of the utmost importance to Alvexo.   It aims to give its account holders as much reassurance as possible and has one of the most comprehensive regulatory regimes among its peer group.
Although the commission charges on some of the higher-end accounts can be somewhat heavy-handed, overall the experience of trading on Alvexo is unquestionably positive and this platform represents one of the stronger offerings out there at the minute. Our Alvexo review will tell you all you need to know about this exciting platform.  Don't forget to add your thoughts below.
Alvexo runs a volume-based commission system on three of the four account types on offer. The odd one out, the 'Classic' account option adopts a 'zero commission', approach although this account unsurprisingly comes with wider spreads.  Whilst no trader necessarily likes paying out fees they are part and parcel of the market and at least with Alvexo, there is a choice of approach.  With four accounts to choose from there is an increased likelihood of matching account type to personal trading style.
Another area where fees need to be monitored is that of funding transfers.  Alvexo trading accounts are denominated in Euro and US Dollars.  Funds can be wired into the account in other currencies, for example, GBP sterling, and will then be converted to EUR or USD according to account holder preference.    The minimum account size is EUR 250 and US$ 250 which is in line with the peer group and a welcome change as previously the required minimum was higher.  Deposits can be made using credit/debit cards, as well as a range of electronic wallets, with the e-wallets being the fastest method. Customers should also be mindful that whilst Alvexo does not charge a deposit or withdrawal fee, the intermediaries you use to make payments may do so.
As is very much the industry standard these days, Alvexo runs the highly popular MetaTrader 4 software. Our Alvexo review team used the platform for a few days and found MetaTrader 4 a feature-rich and highly robust trading platform which has functionality that is welcoming to new traders but also contains enough advanced functionality to satisfy the needs of more experienced market participants.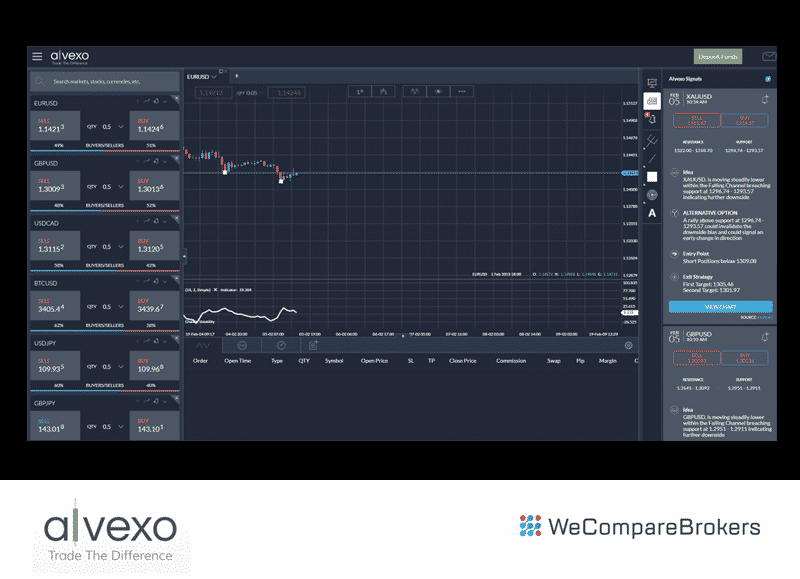 Alvexo have also developed their own in-house, cloud-based, WebTrader software that traders can use from any modern web-browser. Designed to supplement the MT4 platform it allows users to manage their positions, set price alerts, and even carry out technical analysis. The WebTrader software has an attractive and clean layout but also it's not just about appearances as the package contains tools to help the trader respond quickly to market conditions.
The exact services offered by Alvexo will depend on the type of trading account you have with them, and currently, four account types are offered:
| | | | | |
| --- | --- | --- | --- | --- |
| Account Type | Classic Account | Gold Account | ECN Account | Prime |
| Initial Deposit | $500 | $2,500 | $5,000 | $10,000 |
| Minimum Dealing Size | 0.01 lot | 0.05 lots | 0.05 lots | 0.25 lots |
| Dealing Spreads | Begin at 3.3 pips | Begin at 2.2 pips | Begin at 0.0 pips | Begin at 1.8 pips |
| Commission? | No commission | Yes – volume based | Yes- volume based | Yes – volume based |
| Leverage Offered | 1:2 to 1:30 | 1:2 to 1:30 | 1:2 to 1:30 | 1:2 to 1:30 |
| Trading Signals? | Free! | Free! | Free! | Free! |
| Stop Outs? | 50% | 50% | 50% | 50% |
| Margin Call | 80% | 80% | 80% | 80% |
| Technical Analysis? | No | Yes | Yes | Yes |
| SMS Capabilities? | No | Yes | Yes | Yes |
| Crypto trading? | Yes | Yes | Yes | Yes |
| One-to-one support? | No | Yes | Yes | Yes |
The MT4 and WebTrader platforms have distinct characteristics which complement one another.  It would be possible to trade the markets using just one of the two platforms but used in conjunction they provide a comprehensive and positive trading experience.
Multi-lingual customer support staff are on standby from Monday to Friday, 9am – 6 pm.  This is a significantly different offering from the 24/7 support offered by some other brokers. In this reviewers' experience, especially when compared to other forex broker reviews, the support staff have all been highly knowledgeable and responsive to any queries so it's to some extent a case of 'quality not quantity'.
Here are a few extracts from other forex broker reviews:
ForexFraud: "If their $500 minimum deposit and per-trade commissions do not present an issue, then this broker should offer a reasonable transaction service suitable for traders of any skill level."
Daily Forex: "Alvexo, still somewhat new as a broker in the Forex scene, seems to have hit the ground running with a finely tuned machine. Their features and product offerings match up with the latest innovations in the industry with competitive pricing and a host of support tools that can be customized to suit any trader's individual tastes."
ForexBrokerz: "Alvexo is a well-regulated forex & CFD broker that utilizes the popular MT4. Unfortunately, its spreads are above average."
What others say
See below for several Alvexo review opinions direct from users:
"Highly recommended"
"It was a great chance to deal with ALVEXO, I consider myself lucky with a professional company, continuance support and problem solver account manager"
"Great platform, great service, great support and education from my account manager. I am very pleased with my trading results and great profits."
"Alvexo helped me a lot learning about forex when it was new for me and I doubled my investment."
"Deposit is returned to me, but it takes a very long time."
Alvexo provides an extensive and engaging selection of educational materials.  The 'Academy' section of the website provides articles, tutorials and analysis reports that cater to both new and experienced traders.
Of particular note is the 'Advanced Trading Strategies' section, which presents a range of material to help users take their trading to the next level. This is a welcome addition as some other brokers have a disproportionate focus on newer traders.  The materials tend to be written and presented in an engaging and entertaining way which helps but there is also a well laid out 'Glossary' and 'FAQ' section for those wanting to confirm their understanding of the basics.
Alvexo has a team of in-house analysts that provide a range of research reports.  All are designed to help traders incorporate global current affairs into trading strategies and they are published as Daily Analysis, Weekly Reports and Market Trends. Of particular significance is the provision of 42 free 'signals' a month with these being quoted as being accurate 82% of the time.  Thankfully it's becoming increasingly common for brokers to offer such resources but the quality of the content produced by Alvexo separates them away from the competition.
As well as this self-led learning there is also the opportunity to engage with a customer support representative that will be allocated to your account during on-boarding.  As mentioned below, once up and trading the support desk is open for only a limited time period each day so users would be wise to try to ask as many questions as possible whilst benefiting from the dedicated one-to-one support received during onboarding.
When trying to decide what type of account you want, Alvexo has an 'Account Generator' feature which asks you to input certain information such as preferred investment style, risk tolerance, investment goals, and skill and experience levels. Based on your answers to these questions, Alvexo will make a recommendation as to what account type best suits you and advise how much money you should look to trade with. Although not necessarily of interest to more advanced traders, this is a great resource for novice traders and gives the impression that Alvexo is not trying to up-sell you on the account types.  Our Alvexo review found this a really useful feature that guided novices step by step through the setup process.
New accounts receive a call from an account rep to answer any questions and outline the path towards full activation.  This call is tailored to the category of client and inexperienced traders will find the service is aimed towards building their skill set rather than guiding them immediately into live trading.  During our testing it was suggested a 'senior account rep' would support novice traders for at least a week, spending this time to explain market signals and the risks involved and trialling trading strategies in the demo environment.
The demo account gives access to a selection of products but the full range of instruments is only available once the second stage of registration is completed.  The second stage involves some form filling and for a cash deposit to be made. Whilst the funds are returnable it does mean that a diligent examination of the site requires a degree of commitment that might put off the idly curious.
The site has a particularly intuitive layout and navigating each of the different sections has the same easy feel.  For example, additional features such as Signals can be brought up into the sidebars of charts thus providing the information that you want, where you want it. 
Order Execution
Alvexo runs on an STP/NDD system (Straight Through Processing / No Dealing Desk) system of brokerage, which results in users of the platform being able to access very tight bid-offer spreads in the major currency pairs.
The WebTrader software is very intuitive and navigating to the point of execution is very straight-forward.  Whilst being agile in nature it also contains some tools which are definitely nice-to-haves. For example, when executing a trade it is possible to set stop loss and take profits instructions in Price or Cash terms and this is selected by simply toggling a button at the time of the trade.
Alvexo provides a robust, easy to use mobile app for customers for both iOS and Android devices. This can be downloaded through the Apple and Google app stores. Through it, users can open, modify, or close existing orders, as well as view real-time profit/loss and interactive currency charts. The mobile app is a seamless extension to the desktop platform and gives users access to their entire account in an instant.
Alvexo's mobile app (Alvexo Trader) compares very favourably to that offered by other similarly sized brokers that tend to simply display information rather than providing actual trading functionality. By contrast, users of the Alvexo Trader can execute all order types and include stop loss and take profit parameters.
How To Execute a Trade Video
Robo Trading
Our Alvexo review did not find a current offer of robo-trading, social trading or copy-trading. This is definitely an area where Alvexo could improve, particularly as many of these features now come as standard on most of the top brokerage platforms.
Crypto Currency
Alvexo provides a wide range of cryptocurrency markets.  There are five cryptocurrencies available (BTC, ETH, XRP, LTC and DASH) which can be traded in a Crypto vs Fiat currency format.  With the available fiat currencies including CAD, GBP, JPY, EUR and USD this leads to there being 19 Crypto vs Fiat markets being on offer.  There is also the option to trade Litecoin vs Bitcoin as a currency pair.
The trading is carried out in CFD form so clients do not actually hold the position themselves but instead generate P&L from the price moves in the underlying instrument.  When it comes to crypto's not holding the actual instrument can have its advantages.  There is no need to set up a specific account or wallet at an exchange, some of the operational risks relating to the security of holding are mitigated and it's possible to sell short as well as go long.
Leverage is available but in line with other reputable brokers Alvexo cap it at 1:2. which reflects the highly volatile nature of the instruments.  There is also a range of news, research and learning materials on offer to help traders develop strategies that balance the opportunity for profits against the need for trading discipline and risk management.
With a total of five accounts made available to clients, it's easy for traders to select the type that best suits their trading.  All the accounts https://www.alvexo.com/accounts provide access to the crypto markets and commissions, spreads, minimum lot size vary according to account type.
For the latest Crypto updates from top crypto influencers, click here
Regulatory details
Alvexo staff and the website literature show the firm sees its regulatory structure as a major selling point.
Alvexo was set up by its parent brokerage, VPR Safe Financial Group, and is still headquartered in Limassol, Cyprus though it now has offices in other locations including the UK and Switzerland.
Alvexo falls under CySEC (Cyprus Securities and Exchange Commission) regulatory oversight through its parent firm, VPR Safe Financial Group Ltd, and as such has to comply with the EU MiFID (Markets in Financial Instruments Directive) regulations. It, therefore, has to comply with the investor protection framework and this provides account holders with a range of benefits such as the requirement for client accounts to be segregated.
In total, Alvexo falls under the regulatory oversight of 24 different financial regulatory bodies across the European Union and the European Economic Area, including the Financial Conduct Authority (FCA) in the United Kingdom. Whilst operating in the financial markets is inherently risky and all traders need to carry out their own due diligence it's possibly a positive sign if a broker is trying to promote its approach to regulation and compliance as being a positive selling point.
Final Thoughts
Using the Alvexo trading platform is generally a positive experience. This is reflected in the Alvexo review score, which although not necessarily market leading reflects it constitutes a solid addition to the forex and CFD trading space.
The STP/NDD brokerage model is fast and effective, and gives users access to multiple liquidity markets, meaning the risk of conflicts of interest for Alvexo is reduced as they act only as a facilitator rather than as a market maker.  It's very easy to navigate the site to access the many available resources and the trading dashboard can be tailored to provide traders with pretty much everything they might want to see.
More advanced users might also be somewhat put off by the volume-based commission charges on the higher tiered accounts. Although arguably you can make up for this through the tighter spreads offered, those trading high-volumes or scalping techniques will at least need to investigate the pricing structure in some detail.
Their Most Recent Risk Warning – April 2019
CFDs are complex instruments and come with a high risk of losing money rapidly due to leverage. 79% of retail investor accounts lose money when trading CFDs with this provider.
You should consider whether you understand how CFDs work and whether you can afford to take the high risk of losing your money.
Compare Our Alvexo Review Side By Side With Other Brokers
FAQ
Read our Alvexo review, written by independent experts. We have tested all platforms, customer care teams and the trades so you don't have to.
Latest Broker News
Alvexo Market News
Here we will update our Alvexo review with the latest news breaking direct from the broker.
GO TO THE compare brokers
Ratings
Commissions & Fees
Platforms & Tools
Customer Service
Research
Ease of Use
Mobile Trading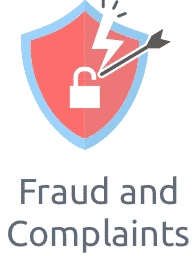 What is your experience with this broker?
With over 4,000 brokers active globally, it's good to share your experience with others. Spread the word on good or bad brokers. Disclaimer: Comments on this site are not the opinion of WeCompareBrokers and we are not responsible for the views and opinions posted by site users. If you are unhappy with any comments, please email complaints @ wecomparebrokers.com
Important: You (the person writing the comment) are responsible for any comments you post and use this site in agreement with our Terms.
Please select the second broker
Get Further Details About To Your Inbox