ApolloFinances Broker Review
Likes
Good choice of account types
MT4 trading
More than 100 instruments
Multiple deposit methods
Dislikes
No US clients
No cryptocurrencies
Withdrawal fees on some methods
Introduction
Our ApolloFinances review will take a detailed look at the features and benefits offered by this broker, from the spreads and leverage available to the choice of account types on offer. Our aim with this review is to help you decide whether ApolloFinances is the best broker for you.
ApolloFinances is a multi-asset broker with a strong focus on forex and CFD trading. Founded in 2020 and based in the Marshall Islands, this broker offers more than 100 tradeable instruments across various asset classes, including forex, CFDs, stocks, indices, metals and energies. Leverage of up to 1:400 is available for premium account holders. The firm serves a worldwide audience but does not cater to clients in the US. Be aware that your country of residence may place restrictions on CFD trading. As an offshore broker, this firm may not be regulated by the governing bodies in your country. It is subject to local laws and regulations in the Marshall Islands, where it is headquartered.
The broker has a range of features that will appeal to both new and more experienced traders. It uses the world's leading trading platform, MetaTrader 4 (MT4), which is available for desktop, web and mobile devices. There is a choice of four different account types with spreads as low as 0.1 pips and leverage of 1:400 on the premium Platinum account. Most account types come with a personal account manager. All accounts can access all tradeable instruments, MT4 trading and mobile trading.
ApolloFinances' pricing varies according to the instrument and asset class being traded and the type of account you hold. Most trading is commission-free, with broker profits coming from the spreads. Spreads are floating and start at just 0.1 pips on the Platinum account. However, this account is aimed at advanced and professional, and you will need a very significant $50,000 deposit for it. The Gold account requires a deposit of $10,000 and offers spreads from 1.5 pips. The Silver account requires a deposit of $2,000 and offers spreads from 2.5 pips. The most basic account is the Bronze account, which is very accessible, with a minimum deposit of just $250. Spreads on this account start at 2.8 pips.
There are always a few 'hidden extras' when trading online, and ApolloFinances has a few of these. For example, there is a broker-levied withdrawal fee that applies to all withdrawals made by bank wire transfer. This is generally a $20 (USD) flat fee on withdrawals over $500. You may also be charged a USD 25-unit fee of the original currency in which the initial deposit was made if you make a withdrawal of less than $500. Please remember that these broker fees and charges are subject to change, sometimes at short notice, so it is possible that there will be other fees that apply to your trading account that are not mentioned in this ApolloFinances review.
ApolloFinances offers the award-winning MT4 platform, which comes with a variety of built-in trading tools and technical indicators, and the facility to integrate with a variety of third-party applications. The MT4 platform is known worldwide for its flexibility, convenience, and highly customisable interface, facilitating a wide variety of trading strategies, including automated and social trading. At this broker, you can access the MT4 trading platform in all its versions, which means that you can download it for desktop, on either PC or Mac; use the browser-based, web-enabled version of the platform on any compatible device; or download the mobile app available for both Android and iOS devices. MT4 trading allows users to incorporate various resources to help evaluate markets and manage trading activities, from integrated technical indicators to fundamental analysis tools, charting and drawing tools, and personalised trading alerts. The MT4 software is widely used and highly respected among forex and CFD traders worldwide. It comes with a well-designed, intuitive interface designed to be adapted to the specialised needs of individual traders.
Markets
ApolloFinances is an actual multi-asset brokerage offering a broad range of instruments, in multiple asset classes, across all markets. There are more than 45 forex currency pairs available to choose from, including major and minor pairs and some exotic pairs, with spreads starting as low as 0.1 pips on common major pairs. CFD trading is available on various instruments, with leverage of up to 1:400 available to premium account holders. Several stock indices can be traded with this broker, including the FTSE 100, the S&P 500, the Nikkei 225, the Dow Jones and the NASDAQ. Trading indices can be particularly attractive to forex traders who wish to diversify their investments without the commitment of investing in single shares, which requires extensive monitoring of the markets and fundamental analysis. The brokerage also offers energy commodities, metals, futures and single stocks, with access to various stock exchanges worldwide.
ApolloFinances has a few different customer support options available for clients, including a dedicated support email and telephone line (+44 203 097 4723). There is also a handy web form that can be filled in online, where you can request that a member of the support staff contact you via email or telephone. Both new and existing clients can access all available customer support channels. Once you have signed up with either a Silver, Gold or Platinum account, you will be assigned your own personal account manager, who should be able to answer all your questions. One drawback that we noted is that the broker does not maintain active social media channels, which some traders find valuable as an extra point of contact, especially when there are problems with the website or platform. ApolloFinances also lacks a dedicated education section. However, the MT4 platform does provide excellent market insights and analysis, which most customers will appreciate. There is also a very convenient MT4 guide, which aims to answer queries that new users might have about the platform, such as how to alter or delete pending orders, how to change your time zone, and how to reset your MT4 password. We also noted that although there is not a dedicated education portal of the kind you will find at many online brokers, the firm does try to make a lot of general useful information available on its website. Each asset class gets a dedicated page explaining what it is, how trading in that asset class works, and what those trading CFDs in that asset class need to know, if relevant.
Many online brokers provide clients with market news, research, and analysis to help them with their trading activities. This is not an area of strength at this brokerage. There is no separate research or education portal on the website for prospective clients, for example. However, the broker does use the MT4 platform, which is an advantage when it comes to research. Once you have signed up at the broker and downloaded or accessed the MT4 platform, you will have access to various useful features via the platform in whatever version is convenient to you. As already mentioned, the MT4 platform is highly customisable. The client terminal allows you to create signals to alert you to events in the market. While MT4 is more known for its wide range of technical analysis tools rather than fundamental analysis, it does have an Economic Calendar, which can keep traders updated on important current and upcoming events that could impact your trading opportunities. It allows for instant delivery of events concerning 13 currencies and 18 countries, allowing clients to be alerted to changing market conditions and apply that knowledge to their daily trading strategies. MT4 now also enables clients to combine technical and fundamental analysis both when trading manually and in the development of trading robots.
We found the ApolloFinances website and trading platform to be well-designed and easy to use. The website is clear, uncluttered, and user-friendly, with a great deal of relevant information clearly displayed for potential clients to explore. Navigating the website is easy and intuitive, with clear top bar and footer menus directing you to all the most important information on the site, from legal documentation to contact details. Many individual pages have a contact button to encourage potential customers to get in touch with any questions or concerns. The platform is not as transparent as some. We noted that there is no way to see detailed information on current spreads before the sign-up process is completed, for example. However, this information is apparent when you register an account and log into the actual trading platform.
MT4 traders will already be aware that the platform is extremely user-friendly. Pricing for each asset is clearly displayed within the software once you have your account set up. Opening an account at ApolloFinances is fairly straightforward. Simply register at the broker website. You will receive instructions on how to open the right account for you and get your trading funds deposited into it. Verification is needed, but this is also a relatively quick and easy process. New customers are encouraged to get in contact with any questions they have during the set-up process, and help is available.
Mobile trading is becoming increasingly important and is a feature that online traders worldwide now look for in any new broker they are considering. Some traders trade on the go all day, every day, relying exclusively on mobile trading. Others simply need access to their investments from time to time when travelling. ApolloFinances is dedicated to providing customers with a comprehensive mobile trading experience. Mobile apps are available for iOS and Android devices. They are available to download free from the App Store and Google Play. (The mobile app tracking link is https://download.mql5.com/cdn/mobile/mt4/android?server=MGXConsaltGroup-Demo,MGXConsaltGroup-Live.) Customers will be happy to find that the mobile apps are highly intuitive and have almost all the same features as the main platform, including easy access to most technical analysis and charting tools, detailed real-time financial information, and price notifications. As always, some functions available with the full platform may be restricted when using the app. Significantly, ApolloFinances points out that its customers will not be able to access Expert Advisors, a function that is an important part of automated trading within the MT4 platform, so this is something to be aware of if you are mobile trading on a regular basis. Remember that this broker also offers web-enabled trading, which means that you can potentially trade directly from your browser, using any device, including smartphones and other mobile devices.
Robo Trading
ApolloFinances offers robo trading via Expert Advisors for those traders who prefer to automate their trading activities. Expert Advisors are programs incorporated into the MT4 platform that use algorithms to monitor financial markets and alert users to potential opportunities. Traders can set parameters regarding certain conditions being met, and the program will find trading opportunities based on those parameters and either notify the trader in the form of a trading alert or open a position automatically once the desired condition is met. Expert Advisors can also be automated to close positions once certain conditions are met, and this can be done in the form of stops, trailing stops, and limits. Expert Advisors are the preferred way for MT4 traders to automate their trading activities.
Crypto Currency
At the time of writing this review, cryptocurrencies are not on the list of tradeable assets at ApolloFinances. The broker only offers trading in fiat currencies. This could change, of course, in the future. Still, for now, those wishing to trade digital currencies will need to do so through a separate crypto exchange or brokerage.
Regulatory details
ApolloFinances is an offshore brokerage that is based in the Marshall Islands, and as such is not subject to licensing or authorisation by internationally recognised regulating bodies such as the Financial Conduct Authority. The firm is owned and operated by MGX Consalt Group Ltd, a registered company in the Marshall Islands under registration number 106986, and is, of course, subject to all local laws and regulations. If you are worried about the safety of ApolloFinances, you can check out the legal documentation, which is all published on the website. You will find various important documents, such as the firm's anti-money laundering policy, risk warnings and client agreements, which will help you to decide if you are comfortable trading with ApolloFinances.
Final Thoughts
In conducting our ApolloFinances review, we found this broker to be a versatile and reliable broker with a good range of instruments across various asset classes. The brokerage offers a range of forex pairs and a variety of other instruments, many available as CFDs. The MT4 platform provides an excellent range of features, trading tools and indicators. It allows for automated trading for most account types. Mobile trading is also available, and there are multiple deposit and withdrawal methods, which is very convenient. One drawback is that there is a withdrawal fee, and we also noted a few restrictions on the basic Bronze account. However, this account comes with a low minimum deposit of just $250, making trading very accessible. Overall, we found ApolloFinances to be a reliable and versatile brokerage, run on a world-leading trading platform.
FAQ
Our broker ApolloFinances review has been written by industry experts. We have tested all platforms, customer care teams and the trades so you don't have to.
What deposit methods are available at ApolloFinances?
You can deposit funds into your account at ApolloFinances using a variety of methods. Most credit and debit cards (including Visa and Mastercard) are accepted, as are bank wire transfers, and some third-party payment processors, depending on what is available in your country of residence.
How do I withdraw money from ApolloFinances?
You can log into your account and request a withdrawal at any time. If your initial deposit was made with a credit card, then that amount can be withdrawn (or refunded) using the same credit card. However, trading profits will have to be withdrawn separately as a wire transfer. Wire transfer withdrawals incur a fee, depending on the size of the withdrawal. Withdrawals of over $500 generally incur a $20 fee.
How do I open an account with ApolloFinances?
Simply go to the website and click on 'Sign up'. You will need to fill in a few details to register for your account, such as your name and email address. All accounts must be verified, which can be done by submitting a government-issued photo ID and proof of residence. ApolloFinances will notify you as soon as your account has been verified, at which point you can deposit funds and start trading.
GO TO THE compare brokers
Ratings
Commissions & Fees
Platforms & Tools
Customer Service
Research
Ease of Use
Mobile Trading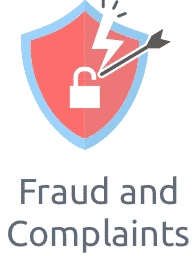 What is your experience with this broker?
With over 4,000 brokers active globally, it's good to share your experience with others. Spread the word on good or bad brokers. Disclaimer: Comments on this site are not the opinion of WeCompareBrokers and we are not responsible for the views and opinions posted by site users. If you are unhappy with any comments, please email complaints @ wecomparebrokers.com
Important: You (the person writing the comment) are responsible for any comments you post and use this site in agreement with our Terms.
Please select the second broker
Get Further Details About To Your Inbox