AssetShot Broker Review
forex
stocks
cfd
commodities
Spread
0.1 pips
Max. Leverage
1:400
Deposit Protection
Min. Deposit
$250 USD
Spread
0.1 pips
Max. Leverage
1:400
Deposit Protection
Min. Deposit
$250 USD
Spread
0.0
Max. Leverage
1:300
Deposit Protection
Min. Deposit
$50 USD
Spread
0.3
Max. Leverage
n/a
Deposit Protection
Min. Deposit
$50 USD or equivalent
Likes
Decent offering of forex pairs to trade
Commission-free trading
Zero deposit fees
Transparent fee structure that is clear and easy to find
Dislikes
Number of CFDs on offer could be improved
Limited research resources
High deposit minimums on best-value trading accounts
Introduction
Founded fairly recently, AssetShot is an online brokerage that provides quick and easy trading across a wide range of financial instruments. This includes forex, commodities, indices, futures and several other asset classes.
Set up with a vision to make trading an accessible and enjoyable experience, AssetShot provides a relatively simplified trading experience that focuses on using cutting-edge technology to offer excellent pricing and trade execution frequency.
However, this comes at the cost of some of the more advanced features and tools that are supported on other platforms.
Despite this, AssetShot is an all-round solid broker that performs well across the board. But what exactly does it have to offer traders looking for a new platform to trade with? Keep reading this AssetShot broker review to find out!
AssetShot sells itself on the basis that it is a broker that harnesses the power of cutting-edge trading technology to offer the best pricing structures and trade execution strategy. Does it actually live up to this claim?
The trading conditions that users will be able to benefit from will depend on what type of account they have open with AssetShot. In total, there are four different account types, each of which has a specific fee and pricing structure associated with it.
The Bronze account is aimed at the novice trader getting started for the first time or the more casual trader who only likes to occasionally dip their toe into the markets. This is a commission-free account with spreads starting from 2.8 pips, and the execution is STP, which generally reflect market rates. It requires a minimum account balance of $250.
The next level up is the Silver account. This is for the more serious trader with a couple of years under their belt and someone who is looking to make a bigger commitment. Spreads start from 2.5 pips, with zero commissions to be paid on trades. The Silver account starts from a $2,000 deposit.
The Gold account is aimed at someone trading fairly regularly. It is also commission free, with spreads starting from 1.5 pips. This is available when you have a minimum deposit of $10,000.
By far the most competitive in terms of fees and pricing structure is the Platinum account. Once you get over the initial hurdle of the $50,000 deposit requirement, you will be able to benefit from commission-free trading, with spreads starting from 0.1 pips.
While these figures are good without being extraordinary, AssetShot's transparency is what's particularly impressive, especially regarding its fee and pricing structure – this is really easy to find and is presented in a format that is simple to understand. Another big bonus is that there are zero fees on deposits and withdrawals.
Once you have set up your account, fully verified it, and made a deposit, you will then be able to make trades in real time on the AssetShot platform.
To make trades from your account in real time, AssetShot provides all users of the platform with access to the MetaTrader 4 (MT4) trading terminal. The MT4 platform is by far the leading trading platform used all over the world.
MT4 is known for having an incredibly user-friendly interface that can be completely customised depending on what configuration you need it in. This strikes a perfect balance between being accessible enough for beginners and novices, and being able to adapt to the needs of the more experienced trader.
The MT4 platform is the perfect trading environment to conduct in-depth price analysis and to follow the markets in real time. Once you are ready to make your move, trades can then be executed.
Some of the benefits of the MT4 trading platform include numerous pre-installed indicators, analysis tools, flexible order types, and support for multiple chart setups to give you a high-level overview of the markets. MT4 also provides full support for Expert Advisors, which can be downloaded and installed directly into your MT4 terminal.
In terms of how this choice stacks up with the competition, MT4 is a fairly standard platform choice across the industry, so there are no great surprises here. MT4 is well-known and trusted for a reason. It is reliable, easy to use, and fully adaptable to your needs.
Markets
AssetShot does not necessarily advertise itself as a specialist broker of any one particular asset class. Instead, it presents itself as a broker that provides users with quick and easy access to a wide range of financial instruments, including forex, commodities, indices, futures, and more.
The first thing worth noting is that each of the four account types has equal access to the same number of currency pairs and CFDs. Quite often, brokers can limit the number of markets available to trade depending on what type of account you have open with them. This is not the case with AssetShot, however. Regardless of whether you have a basic Bronze account or a more advanced Platinum account, you will be able to trade everything that AssetShot has to offer.
This includes a total of 50 currency pairs and over 45 CFDs.
The indices CFDs available to trade covers 16 different CFDs, including the S&P 500, Germany 30, and the Nasdaq 100. The commodities on offer include CFDs on metals (such as gold and silver), energies (including Brent and WTI crude oils, as well as US natural gas), and a range of futures.
In terms of the shares you can trade, equity CFDs are available on all the major stock exchanges, including well-known companies such as Apple, Vodafone, Citibank, Ford and IBM. This covers hundreds of common stocks from the US, European and Asian stock markets.
If you run into any issues with your AssetShot account, there is a well-resourced and knowledgeable customer support team on hand to help you work through any issues.
The customer support team can be contacted via phone, email, and even by post. However, of these, the most efficient way of getting in contact is either by direct email or by using the question box on the AssetShot website itself.
Generally speaking, queries were responded to efficiently and the answers provided were thorough. The customer support team is available 24/5, which serves the needs of traders during trading hours.
As any trader worth their salt knows, one of the most important aspects of planning and executing a trading strategy successfully is doing proper research. It is only once you have a decent sense of what is going on in the market at any one time that you will be able to execute a trade successfully.
With that said, it is incredibly important for a trading platform to provide users with adequate research materials.
In terms of AssetShot's offering, while there are some resources made available, there is definitely room for improvement. MT4 comes with plenty of trading resources built in, including live market updates and news feeds, which should suit the needs of most users. However, in future versions of the AssetShot platform, it would be good to see the research resources expanded.
For novice and intermediate traders, however, the research resources currently on offer should be adequate.
Generally speaking, the AssetShot trading platform scores very highly for ease of use.
This is largely due to the fact that it runs on the industry-leading MT4 trading platform, which is known for its overall ease of use. This makes the broker particularly good for beginners, as the interface is designed with accessibility in mind.
In addition, the AssetShot website itself is really easy to navigate. It is functional, aesthetic, and all the most important information is easy to find and well laid out.
In addition to the desktop MT4 terminal you are provided with access to, AssetShot users can trade via the mobile and web versions of MT4.
The AssetShot MT4 app for Android and iOS provides a perfectly scaled-down version of the desktop terminal that provides all the trading functions you could hope for. It gives you a fully functioning trading terminal where you plot, plan and execute trades with ease.
For those of you looking to take your trades on the go, this is the perfect platform to execute trades in real time, regardless of where you are in the world. Provided that you have solid mobile internet or a good Wi-Fi signal, you should be able to trade comfortably wherever you are.
In addition to the dedicated app, MT4 comes with a browser-based trading platform. Although not strictly a mobile version, the web trader is a solid choice if you have a tablet or other large mobile device you want to trade from, but don't want to mess around with configuring a standalone app.
Robo Trading
While AssetShot does not provide support for any bespoke or in-house-developed robo traders, you can still use them via the MT4 platform.
MT4 is able to support Expert Advisors of various types, which can simply be downloaded directly and then installed into your MT4 trading terminal. From there, you will be able to configure and deploy your Expert Advisor of choice and get trading!
Although this is not necessarily the most comprehensive level of support for robo traders available on the market, it should suit the needs of most novice or intermediate traders.
Crypto Currency
Currently, AssetShot does not provide support for cryptocurrency trading, either as direct buying and selling of crypto assets, or through crypto CFDs. This is a functionality that AssetShot could implement in the near future – particularly as cryptocurrency trading becomes more and more popular – so definitely watch this space for any future developments!
Regulatory details
AssetShot is owned and operated by Jess Group LLC, a financial services company registered in Saint Vincent and the Grenadines (SVG). As such, it is a registered company in this jurisdiction and falls under SVG law. It is regulated by the Financial Services Authority of SVG.
If you need to find any additional regulatory information, this can be accessed via the 'Documents' section of the AssetShot website. This gives you full access to all the relevant regulatory documentation you might need.
All AssetShot accounts will need to undergo identity verification processes to comply with anti-money laundering regulations.
Final Thoughts
Overall, AssetShot has put together a solid trading platform that delivers in all the right areas. This includes providing trading conditions that are reflective of market rates, with fast execution speeds. Additionally, all users are provided with access to the MT4 trading platform, which is by far the most popular trading platform around.
Where AssetShot falls short, however, is a lack of extra features when compared to some of the other platforms available. It would be great to see more education and learning resources added in the future, which would be great for novice traders. Additionally, while the research resources on offer certainly suit the needs of most traders, it would be good to see these expanded going forward.
With all that said, if you are looking for a well-put-together trading platform that provides decent trading conditions, zero-commission trades, and a transparent fee and pricing structure, then AssetShot is an excellent option.
FAQ
See what industry experts say in our AssetShot Review. We cover all areas from the charges and commissions through to customer service given.
Does AssetShot have a customer support team?
Yes, the customer support team can be accessed 24/5 via phone, email and post. The details for these contacts are listed on the AssetShot website. Queries can also be submitted directly through the website.
What trading platform does AssetShot use?
AssetShot provides access to the MetaTrader 4 (MT4) trading platform. This is an industry-leading, award-winning trading platform that is loved by new and experienced traders alike!
Are there fees for withdrawals and deposits?
AssetShot does not currently charge any fees for depositing to or withdrawing from the trading platform. Once your request has been processed, any funds will be deposited straight to your account without any additional charges.
Is AssetShot a good broker for beginners?
If you are a new trader just getting started, AssetShot is a great choice. It has low account deposit minimums and a transparent pricing structure that makes it easy to see what each trade will cost you. Additionally, the MT4 trading platform is incredibly beginner-friendly, so AssetShot is a great place to get your trading career started!
GO TO THE compare brokers
Ratings
Commissions & Fees
Platforms & Tools
Customer Service
Research
Ease of Use
Mobile Trading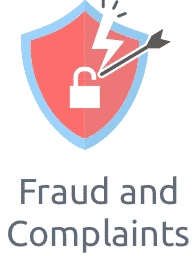 What is your experience with this broker?
With over 4,000 brokers active globally, it's good to share your experience with others. Spread the word on good or bad brokers. Disclaimer: Comments on this site are not the opinion of WeCompareBrokers and we are not responsible for the views and opinions posted by site users. If you are unhappy with any comments, please email complaints @ wecomparebrokers.com
Important: You (the person writing the comment) are responsible for any comments you post and use this site in agreement with our Terms.
Please select the second broker
Get Further Details About To Your Inbox