Axiory Broker Review
Address: No.1 Corner of Hutson Street and Marine Parade, Belize City, Belize.
forex
stocks
cfd
commodities
Spread
From 0.0
Max. Leverage
1:777
Deposit Protection
€20,000
Min. Deposit
$10 USD
Spread
From 0.035 pips
Max. Leverage
1:777
Deposit Protection
€20,000
Min. Deposit
$10 USD
Spread
From 0.0
Max. Leverage
1:777
Deposit Protection
€20,000
Min. Deposit
$10 USD
Spread
From 0.4
Max. Leverage
1:777
Deposit Protection
€20,000
Min. Deposit
$10 USD
Axiory Global Awarded 'Excellence in Customer Service' and 'Most Transparent Broker' of 2020
Update 19 May 2021: Axiory now offers 78 CFD shares, which gives a total of +150 trading instruments.
Likes
A choice of two top-class trading platforms
Low minimum balance requirement
Account opening bonus program
Aiming to be on the trader's side
Dislikes
Limited number of markets
No Crypto
Introduction
Axiory is a Belize based broker which combines a tech-focused approach with high levels of customer care. Pricing is competitive, the trade execution infrastructure fast and reliable and there is an abundance of resource materials to help traders as they enter into the market.
It provides a choice of two market leading platforms and training guides designed to help their clients get the most out of them. Some traders will also be particularly keen on the trade-focused support services such as Autochartist and Strike Indicator.
The broker was founded in 2012 and built up a global client base. Onboarding is as aided by algorithmic programs which means you can be set up and trading within a matter of minutes.
AXIORY is a trade name of Axiory Global Ltd. registration number 127 090, registered address No.1 Corner of Hutson Street and Marine Parade, Belize City, Belize, authorized by International Financial Services Commission of Belize, licence number 000122/15.
The website is owned by AXIORY group of companies. The group includes PT International Limited, registration number 9668659, Enterprise House, 5 Roundwood Lane, Harpenden, Herts, England, AL5 3BW, London (operates the website) and Axiory Global Limited.
Low-cost trading is a particularly attractive feature of Axiory. If you're looking for a broker which offers bid-offer spreads as low as zero, and low commissions, then Axiory could be for you.
By offering variable spreads in all markets Axiory ensure that improved market liquidity is passed on to its clients. Of course, if liquidity dries up spreads may widen.
Each of the three accounts has a different pricing schedule but the fact that the spread data is easy to access and understand is a very positive sign. Transparency is always welcome and when it comes to spreads, the brokers who make the information most accessible tend to be the ones who know they have a strong position.
The above table from Axiory's site is about as transparent as price reporting can get. Seeing each market, its spread, and associated financing fees simply laid out raises the question of why some other brokers offer a disjointed collection of smoke and mirrors.
The same transparency of reporting extends to Forex, CFD, Metals and Energy markets. A few headline rates which offer a benchmark of Axiory's position in the market include EURUSD ranging from an average spread of 0.2 to 1.9 (depending on account type) and GBPUSD from 0.5 to 2.2.
Axiory offer their clients the choice of two market leading platforms.
The MetaTrader 4 (MT4) platform is the most popular retail trading dashboard in the world. It's been operation for decades and forms the cornerstone of many strategies. It is particularly good at accommodating algorithmic trading models you may have or those of other traders which you may want to copy.
The number of charting indicators available in MT4 continues to draw traders to it. There are more than 30 trading tools in the default Axiory package and the MT4 trader's community is full of articles and models which other traders are happy to share, some for no charge.
The cTrader platform is another very popular third-party platform. In terms of aesthetics if has softer edges than MT4 and is an obvious choice for those looking to trade manually. Its graphics making it possibly more user-friendly for beginner traders
cTrader also has a range of tools to help Axiory clients identify trade entry and exit points. It also has advanced functionality and supports traders looking to build their own models, for example using C#. The Order Book monitor is another neat feature as it allows traders to look into the market and analyse trade flow.
Given that some brokers only offer one platform the fact that Axiory offer two is a definite plus point. Not only that, but the different characteristics of cTrader and MT4 complement each other making it easy for clients to adopt an approach which suits them.
UPDATE 19 May 2021:  Axiory now offers trading on the MT5 platform.
Markets
Axiory keep adding new markets to their platform. Its reassuring to see a broker developing their business and certainly resolves one of the historical criticisms of the platform, that it didn't have enough markets.
It's true that Crypto, ETFs, Options, Warrants and Bonds aren't available but Axiory does have hundreds if not thousands of other markets on offer.
The strongest range of markets is in forex where there are more than 60 currency pairs to trade. This is as extensive coverage of the forex markets as you are likely to find. Some of the Minor and Exotic pairs on offer at Axiory will tick the box for those traders who like to find a niche market.
There are more than 100 stock CFDs. They offer the full range of US equity sectors with clients able to trade cyclical and growth stocks ranging from Johnson & Johnson to Amazon, Facebook and Google.
With 10 equity index markets on offer that sector is relatively well supported. Traders being able to take positions in the equity indices across the globe, ranging from Australia and Hong Kong to Paris, New York and London.
Metals and Energy markets offer a chance to diversify your trading and Axiory supports 5 Energy markets, focussing on oil and gas and 4 Metal markets which focus on gold and silver.
During testing we found the customer support team to be extremely professional and knowledgeable. The Axiory site references that they provide all staff with "rigorous training" and it shows. It's also noticeable that client satisfaction is a shared aim with the staff being extremely attentive.
Live Chat goes directly to human members of the support team. Therefore, there are no delays associated with navigating past chat-bots before you get through to someone who can really help you. This is important when money is at stake.
Coverage is only offered during extended office hours Monday – Friday which could be an issue for some, particularly as forex markets, the core markets on offer trade 24/5. Saying that the platforms selected are particularly robust and have been tested to destruction by millions of users for many years.
If you want to contact a member of staff by telephone there are six offices positioned around the globe.
Axiory has made a substantial investment in the research and learning materials it offers clients. The vast range of resources covers topics designed to help beginners get up and running and also some very advanced trading tools.
The above list highlights the extent of the offering. Some such as Trading Sniper really stand out due to how trade-focussed they are. A common challenge faced by traders is finding resources which help them identify trading opportunities in real-time markets and support services such as Trading Sniper help resolve that issue.
Other similar features include Autochartist and Axiory Strike Indicator which operate on both the MT4 and cTrader platforms. Considering some brokers offer little more than "how to trade" style materials Axiory deserve credit for pinpointing a niche in the market and exploiting it to its full potential.
Feedback from online review pages is that Axiory's research team have set out a particularly useful pathway for traders who want to move into automated trading but are not quire sure where to start. This mirrors their selection of MT4 and cTrader as platforms as both are well-known for accommodating algo-driven strategies.
If running your own models is something you've considered but never pursued then Axiory's well-designed user guides could be for you. There is definitely a sense that the broker recognises the groundswell of demand for that kind of trading and fully embraces working in conjunction with third parties to help their clients realise their dreams.
There's a lot to like about Axiory which means the relatively long list of prohibited countries will leave some disappointed.
Restrictions might apply to individuals who are residents of Albania, The Bahamas, Barbados, Botswana, Cambodia, Ghana, Jamaica, Mauritius, Myanmar, Nicaragua, Pakistan, Panama, Syria, Uganda, Yemen, Zimbabwe.
Residents of the following countries are also blocked from accessing the service, USA, Canada, EU countries, Islamic Republic of Iran, Indonesia, North Korea, Belize.
Those who can apply for an account will find Axiory have applied their trade-mark user-friendly approach to the process. Thanks for innovative tools such as their proprietary Jumio Verification Process they can get you up and running 24/7, 365 days of the year.
The Axiory service is available to Individual and Corporate clients who can deposit funds using a wide range of payment methods. The broker also makes a concerted effort to where possible not apply charges on cash deposits, though some third-party fees may be applied.
To ensure you get set up in the right way Axiom offer a choice of three different account types, Nano, Standard and Max. The Max account offering leverage up to 1:777. Minimum deposit size can be as small as $50 and there is a choice of base currency.
Order Execution
Axiory has a particular focus on ensuring their clients enjoy the trading experience, unsurprisingly they score highly in terms of trade execution.
The business end of the trading operations is supported by a range of features which really help Axiory stand out from the crowd.
A lot of brokers offer headline figures in terms of trade execution performance but Axiory offer a market leading, completely transparent table of their performance.
Providing such information is a welcome nod to the importance of being completely transparent but the numbers themselves are equally impressive.
Details of the trading infrastructure which ensures such high performance lay-out a picture of Axiory selecting best-in-class service providers. Their trading platforms are located in major Equinix co-location centres with major tier-1 banks. MT4 is hosted in Tokyo, (TY3) and cTrader is hosted in London (LD5).
Traders looking to get their trades away effectively and to make the best of fast-moving markets would do well to consider Axiory as their trading partner. The entire trading architecture is designed to make trading robust, reliable, secure and fast.
Trading on the go is supported by high quality Apps. They are available for both MT4 and cTrader and are free to download and supported in Android and iOS formats.
You can choose which App suits you best and then be ready for trading on the go.
The cTrader graphics convert well to a smaller screen. Navigating between the different screens to carry out administrative tasks, research or trade execution is an effortless experience. The different functionality placed where you'd intuitively expect to find it.
Its possible to dig into charts on a range of time-scales and all of the risk management tools such as stop losses and take profits which are on the desktop platform carry over to the App.
Each market you select on the cTrader App comes with a customisable price chart, and order flow and order building monitors.
MT4 is renowned for its charting aids and powerful software tools. The App does an excellent job of transferring functionality from desktop to hand-held devices with only a handful of indicators not making the cross-over.
The mobile trading experience on the Axiory MT4 App is trader focussed giving you just what you need to keep up with the markets.
Robo Trading
Axiory don't offer their own Robo and Copy Trading services but the relationship they have with MT4 means those who want to explore those options can do so with the market leader.
MT4 remains the benchmark platform for running your own models. The platform being designed to support that kind of approach rather than being designed for another and being adapted at a later date. The global trading community rank MT4s Robo functionality so highly that MT4 is the most widely used retail platform.
It should also be added that cTrader also has excellent credentials for those considering finding a broker on which to run their own algorithmic models. They approach
If you're looking for the ultimate hands-free trading experience then Expert Advisors, the MetaTrader copy service could be for you. Axiory deserve credit for doing more than other brokers to support clients looking to learn more about EA.
Crypto Currency
Crypto trading is currently not supported on the Axiory platform.
Regulatory details
Restrictions to accessing our services might apply to individuals being national of, or resident in, the following countries:
Albania | The Bahamas | Barbados | Botswana | Cambodia | Jamaica | Mauritius | Myanmar | Nicaragua | Pakistan | Panama | Syria | Uganda | Yemen | Zimbabwe.
Axiory Prohibited Countries
United States of America | Canada | EU countries | Islamic Republic of Iran | Indonesia | North Korea | Belize
Axiory is regulated by one of the stronger tier-2 regulators. The IFSC (International Financial Services Commission) of Belize where it holds licence number 000122/15.
AXIORY is a trade name of Axiory Global Ltd. registration number 127 090, registered address No.1 Corner of Hutson Street and Marine Parade, Belize City, Belize.
The company's website is owned by AXIORY group of companies. The group includes PT International Limited, registration number 9668659, Enterprise House, 5 Roundwood Lane, Harpenden, Herts, England, AL5 3BW, London (operates the website) and Axiory Global Limited.
This is a fairly regular-style set up and the rubber-stamp from the IFSC will be sufficient for most traders.
To bolster their credentials Axiory take a few practical steps:
Transparency – Their management structure is particularly transparent with a dedicated 'Meet The Team' section on their website.
Negative Balance Protection – NBP means you can't lose more than your initial investment. In the case of a significant price movement that leads to a negative P&L, Axiory simply reset your balance to zero and they cover your additional losses.
Segregation of Funds – cash held in client accounts is strictly segregated from Axiory's funds. This process is regulated twice a year by globally renowned auditing company PwC.
Member Of The Financial Commission – Axiory holds a Category A membership with the Financial Commission, an independent organization specializing in the resolution of disputes. Clients can present their complaints to the Financial Commission at any time. In the case where a resolution cannot be found, the Financial Commission offers a compensation fund of up to 20,000 USD.
From their website:
"Trading foreign exchange on margin carries a high level of risk, and may not be suitable for all investors. The high degree of leverage can work against you as well as for you. Before deciding to trade foreign exchange you should carefully consider your investment objectives, level of experience, and risk appetite. The possibility exists that you could sustain a loss of some or all of your initial investment and therefore you should not invest money that you cannot afford to lose. You should be aware of all the risks associated with foreign exchange trading, and seek advice from an independent financial advisor if you have any doubts."
Final Thoughts
Axiory does a very good job of getting the basics right and on top of that offering something a little bit special.
Certain aspects of the platform are five-star quality. The research and analysis are designed to help clients develop and prosper. Having Autochartist as well as inhouse trading indicators on hand is a real bonus.
Some may be put off by the relatively limited number of markets although there are enough to meet most needs. The customer service also reflects how the firm sets out to be a perfect choice for some, but not all traders. The support team are exceptionally helpful and knowledgeable but only contactable during extended office hours.
There are some weaknesses in the Axiory service, but if what is on offer matches your requirements you will find yourself trading with a broker which in many ways provides a best-in-class service.
---
Before you go…. have you spotted any data in our review which you think is inaccurate? If so please tell us 
FAQ
We Compare Brokers upto date Axiory review. We cover all areas from the charges and commissions through to customer service given.
GO TO THE compare brokers
Ratings
Commissions & Fees
Platforms & Tools
Customer Service
Research
Ease of Use
Mobile Trading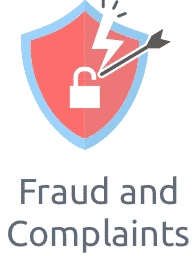 What is your experience with this broker?
With over 4,000 brokers active globally, it's good to share your experience with others. Spread the word on good or bad brokers. Disclaimer: Comments on this site are not the opinion of WeCompareBrokers and we are not responsible for the views and opinions posted by site users. If you are unhappy with any comments, please email complaints @ wecomparebrokers.com
Important: You (the person writing the comment) are responsible for any comments you post and use this site in agreement with our Terms.
Please select the second broker
Get Further Details About To Your Inbox