Blackbull Markets Broker Review
Address: Level 22/120 Albert Street, Auckland Central, Auckland 1010, New Zealand
Spread
1
Max. Leverage
1:300 Pro
Deposit Protection
£50,000
Min. Deposit
£100
Spread
1
Max. Leverage
1:300 Pro
Deposit Protection
£50,000
Min. Deposit
£100
Spread
0.6
Max. Leverage
1:300 Pro
Deposit Protection
£50,000
Min. Deposit
£100
Deposit Protection
Min. Deposit
Risk Warning: Trading foreign exchange on margin carries a high level of risk and may not be suitable for all investors. The high degree of leverage can work against you as well as for you. Before deciding to trade foreign exchange, you should carefully consider your investment objectives, level of experience, and risk appetite. The possibility exists that you could sustain a loss of some or all of your initial investment and, therefore, you should not invest money you cannot afford to lose. You should make yourself aware of all the risks associated with foreign exchange trading and seek advice from an independent financial advisor if you have any questions or concerns about how a loss would affect your lifestyle.
Likes
Fin-tech background provides a cutting edge
Institution grade trading infrastructure
Well-regulated with 24/5 customer support
0.0 pips spreads and leverage up to 1:500
Dislikes
No crypto
Some cash withdrawal methods incur fees.
BlackBull Markets is a dynamic New Zealand based broker with a global client base. Its innovative approach to trading comes from the firm's management team having heaps of market experience and an appetite to draw on the skills of the fin-tech community of Auckland.
The resulting platform is institution-grade with client-pleasing VPS setups in London, New York and Tokyo. The additional NYC Servers, BeeksFX and API services ensure BlackBull Markets benefit from pioneering low latency levels.
The MetaTrader platforms, MT4 and MT5, are available, so the range of asset classes on offer is strong and includes everything from major and minor foreign exchange pairs to indices and precious metals.
The relatively complex account structure means new users must consider their options when setting up but are ultimately likely to find a better fit.
Its mobile apps are available on both iOS and Android. The broker also has a cutting-edge data solution to ensure modern, fast, and reliable connectivity. The presence of a backup continuity solution means that traders can have confidence that their access to the system will be available, no matter what.
This broker also offers an extensive customer service function with communication options of telephone and live chat. Account set up and cash deposits and withdrawals are easy to process. Deposits incur no charges, but some third-party costs may be involved on withdrawals, depending on the method chosen.
It's worth noting that there is no one set of rules at BlackBull Markets when it comes to commissions and fees. On the contrary, traders will need to select an account type from the variety on offer – and the financial implications involved in each will vary. The commission-free Standard Account, for example, has a minimum initial deposit of US$200 and spreads begin at the 0.8 level. Micro lot trading is available, and leverage can reach 1:500
Meanwhile, those who go for the Prime account will be faced with a much higher initial minimum deposit of US$2,000. Minimum spread levels will drop to 0.1, though there will also be a commission of US$6 per lot on a 'round turn' basis.
It's also possible to opt for what is known at this broker as an Institutional account, which involves a minimum deposit of US$20,000. Here, spreads can begin from as low as 0.0. However, the commission levels are listed on the broker website as "negotiable", suggesting that traders may have to ask for more information from the broker's management before proceeding.
There are, however, some consistencies across the account types. Leverage rates on all three account types are 1:500, and it's also the case that the minimum lot sizes across the accounts lie at 0.01 per round turn.
Aside from this structure of basic accounts, there are also two specialist accounts or account services on offer. The Islamic account can be activated alongside the Standard or Prime accounts, and in terms of fees, the main difference is that it does not charge swap fees for transactions that are kept open overnight. That is because it would involve an interest-related transaction, which is prohibited under the laws of Islam. The Active Trader account is also worth investigating, as it can offer a variety of specialist services, including a dedicated account manager.
This broker says that it does not charge fees on withdrawing cash. However, there may be some fees levied by payment provider services. It specifies, for example, that credit card withdrawals are likely to incur a fee of 5 units of the base account currency.
The Institutional Account might be out of reach of many traders due to its $20,000 minimum deposit requirement. It's worth mentioning because it highlights how BlackBull offers both entry-level and institutional-grade trading. Both work off the same platforms and network which is great news for smaller traders looking to piggyback on services that support professional traders.
Platform choice is one of the most positive aspects of using BlackBull Markets. It's clearly very important to the broker, and traders will see knock-on benefits as a result.
MetaTrader 5 is offered by this broker, which is helpful given the extensive range of features it provides. These include well over 20 timeframes for highly customised price chart analysis, as well as a built-in economic calendar for fundamental analysis of broader financial, economic and political conditions. Customers who are more familiar with the MetaTrader 4 service, which is the previous and less advanced iteration of the system, can still use that if they wish.
However, it's in the home-grown platforms and technology infrastructure that this broker comes into its own. BlackBull Markets uses what is known as the Equinix Data Centre to store its trading ecosystem, meaning that the service from the firm is very powerful. This allows the firm to customise its operating system offer, which for the trader means precise and bespoke services that meet their exact needs.
The system is powered by fibre-optic internet connections and a series of data systems located in multiple different localities across the globe. These include Shanghai and London. The advantage here is that traders can continue to place trades and access the system even if one part of it breaks down. As an additional layer of support, this system is backed up by 'Business Continuity Trading Rooms'.
Markets
This broker covers a wide range of financial markets, and traders are likely to find that most of the most popular trading instruments are available. BlackBull Markets appears to offer its products as derivatives or contracts for difference (CFDs), to be precise. These financial instruments mean that the trader does not need to assume ownership of the actual asset to trade. Instead, they buy the CFD, which then tracks the underlying market moves. They can also take advantage of leverage to increase the size of their deposit and hence potential gain – and, of course, their potential loss.
The broker's foreign exchange market offer is extensive and includes many famous major pairs such as the USD/JPY pair, the NZD/USD pair, and more. Unlike some brokers, BlackBull Markets goes further by offering a series of minor pairs. These include the AUD/CAD pair, the GBP/AUD pair, and even the EUR/SEK pair for those who wish to trade the Swedish krona.
Moving away from forex, traders can also opt to trade indices at this broker. Six indices are available in total. They include prominent American names such as the Dow Jones and the S&P 500 and the UK's FTSE 100, and three others. Some traders may be disappointed to see that the NASDAQ is not represented.
Commodities, energy and precious metals can also be traded at this broker. Commodities on offer include gold and silver, each of which can be traded in a pair with the US dollar. Light crude oil can also be traded, as can natural gas.
If a trader has a question for the client support team, they may well be able to find the answer using the database of frequently asked questions located on the broker's website. These cover a diverse range of topics, such as information about fund security, account management questions, and more. If this does not answer the question, customers can contact the client support team.
In terms of contact details, BlackBull Markets provides a range of options in the footer of its website. It stipulates its physical address, Level 22, 120 Albert Street, Auckland 1010, New Zealand. It also lists a New Zealand phone number (+64) 9 558 5142, as well as a freephone alternative. It also provides customers with an email address: support@blackbullmarkets.com.
There is also a 'live chat' function available on the site, and this claims to be available 24 hours a day, five days a week, which is the standard foreign exchange trading week timeframe. At the time of writing this review, launching the chat service worked, and it appeared to function well.
Something that also falls under the customer service umbrella is the ease with which a deposit can be made to the broker. Luckily, BlackBull Markets accepts deposits in a wide variety of global currencies. These include some of the most obvious options, such as the British pound, the euro and the US dollar, and the South African rand, the Singapore dollar, and several more.
Regarding payment methods, options such as card payments through Visa and Mastercard are on offer – as are some e-wallet and similar services, such as Neteller and Skrill. Bank Wire is also available. Bank Wire takes several days to go through, but the broker can offer instantaneous transactions when other methods are used.
It's also worth pointing out that this broker offers a demonstration account option to its customers. The trader can decide to use this if they wish to test out trading strategies without any financial risk – though, of course, this does mean that they will not receive any rewards for successful trades either.
BlackBull Markets has a respectable array of research, education and resources options for traders, though it is perhaps not as extensive as comparable offers from other brokers. Resources are split into two columns on the client support page – one for 'Education' and one for 'Trading Resources'.
The former contains a series of trading guides, including some presented in video formats – expanding the accessibility of the content and offering traders a choice. A trading glossary also exists and organises content
The latter, meanwhile, contains content such as market reviews and news. An economic calendar is also available here.
The BlackBull Markets' website is relatively easy to navigate, though there are some drawbacks. The site is clearly organised, and the menu at the top of the page details what the site can offer. There's a highly prominent pair of links on the homepage and elsewhere, one pushing traders to open a live account and one encouraging them to open a demo account.
However, there are some problems. Some of the text size on the website is small, which may cause difficulty for some people in terms of accessibility. The homepage is also very long, which may cause a sense of information overload for some site users.
BlackBull Markets offers a series of mobile phone applications so that traders can place trades on the go. One of these apps is aimed at the Android market, and another at the Apple mobile operating system software. Both apps are powered by MetaTrader 4. There's also a separate app available for iPads and tablet computers.
Robo Trading
The BlackBull Markets website does not appear to offer a robo trading offer at this time.
Crypto Currency
BlackBull Markets does not appear to list cryptocurrency as an option in its list of available markets.
Regulatory details
Traders will be pleased to note that this broker is registered with several financial services oversight bodies.
For example, in New Zealand, it is a registered company with the number 5463921, though it is the parent company, Black Bull Group Limited, rather than the registered brand. The firm is on the designated Financial Services Provider Register (FSP403326) in the country. It is also authorised and regulated by the New Zealand Financial Services Authority (FMA).
In the UK, Black Bull Group UK Limited is listed as a registered company with the number 9556804, and it has a registered office in North London.
The broker is also regulated in Seychelles. There, it is known as BBG Limited, and its activities are overseen by the Financial Services Authority (FSA).
BlackBull Markets also carries a significant risk warning on its website. It ensures that traders are fully aware of the risk that trading these financial instruments carries. It focuses in part on how leverage can be both a blessing and a curse for traders and how the risk levels ought to be contextualised against the trader's individual circumstances and capacity to shoulder risk.
The broker has also decided to segregate all client deposits in a separate bank account. It has done this to ensure that monies paid in by clients cannot be used for other purposes, such as payment of operational costs by the broker.
Finally, BlackBull Markets has also published a long list of other ways it intends to protect client deposits. That is a positive for traders: while publishing such a list does not guarantee that there will be no problems, the visibility level offers traders some reassurance about the seriousness with which the broker takes the fund safety process. Methods on the list include keeping cash in New Zealand banks designated as Tier 1 (and specifically ANZ Bank) and a withdrawal system that operates on a 24-hour turnaround basis. The broker also institutes a Know Your Customer (KYC) policy to help ensure that those using the site are legitimate and are not using it for money laundering purposes.
Final Thoughts
BlackBull Markets is a well-regulated broker with a robust technological edge. The range of platform choices on offer is substantial, with MetaTrader 4 and MT5 both available. In addition, there is a sophisticated set of data support services, meaning that fast and reliable connectivity can be expected. The VPS and API protocols on offer are well ahead of most retail brokers and hold their own compared to institutional platforms.
Cryptocurrencies aren't available, and the range of markets is adequate rather than mind-blowing. The BlackBull Markets experience is less about 'what' you trade than about 'how' you trade. The neat, innovative features add up to a feeling that the broker is different, but in a good way, and trying it out can certainly be recommended.
FAQ
Expert traders have put together this Blackbull Markets review. All aspects of the Blackbull service are covered in detail; from the charges and commissions through to customer support.
Is BlackBull a Regulated Broker?
BlackBull is registered with the Financial Services Provider Register in New Zealand (number: FSP403326), and international clients fall under the Financial Services Authority (FSA) mandate of Seychelles.
How can I open an account with BlackBull?
The client onboarding process is relatively painless and is helped by BlackBull's passion for using neat tech upgrades to improve the client experience. As a third party operates the MT4 and MT5 platforms, they require a separate password, and this part of the process is outlined in a short online tutorial.
GO TO THE compare brokers
Ratings
Commissions & Fees
Platforms & Tools
Customer Service
Research
Ease of Use
Mobile Trading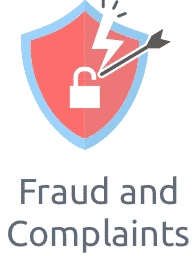 What is your experience with this broker?
With over 4,000 brokers active globally, it's good to share your experience with others. Spread the word on good or bad brokers. Disclaimer: Comments on this site are not the opinion of WeCompareBrokers and we are not responsible for the views and opinions posted by site users. If you are unhappy with any comments, please email complaints @ wecomparebrokers.com
Important: You (the person writing the comment) are responsible for any comments you post and use this site in agreement with our Terms.
Please select the second broker
Get Further Details About To Your Inbox