CAPEX Broker Review
Address: 18 Spyrou Kyprianou Avenue, Suite 101, Nicosia 1075, Cyprus
forex
etf
stocks
cfd
crypto
soc_trad
spread_bet
commodities
Spread
1.8 (USD)
Max. Leverage
1:300 Pro
Deposit Protection
£50,000
Min. Deposit
£100
Spread
1
Max. Leverage
1:300 Pro
Deposit Protection
£50,000
Min. Deposit
£100
Spread
0.6
Max. Leverage
1:300 Pro
Deposit Protection
£50,000
Min. Deposit
£100
Deposit Protection
Min. Deposit
Deposit Protection
£50,000
Min. Deposit
£100
Deposit Protection
£50,000
Min. Deposit
£100
Deposit Protection
Min. Deposit
Spread
1
Max. Leverage
1:300 pro
Deposit Protection
£50,000
Min. Deposit
£100
Likes
Extensive range of markets and instruments
Four top-class third-party market data providers (Daily Analyst Recommendations, Bloggers Opinions, Hedge Funds & Active Stocks by "Insiders")
Custom account plans suited for all types of trades
Regulatory and operational strength
Fixed and variable spreads available
Dislikes
No promotions or bonus schemes
Introduction
Capex (previously CFD Global) is a relatively new broker which has already earned a reputation as one of the fastest-growing providers in the CFD trading industry (Fastest Growing Provider of 2018 award). It was also nominated for the Most Transparent Broker and the Best Dealing Room (both in 2018 as well).
The broker is CySEC regulated and promotes the highest safety standards to ensure its clients' funds are secure through the segregated accounts option.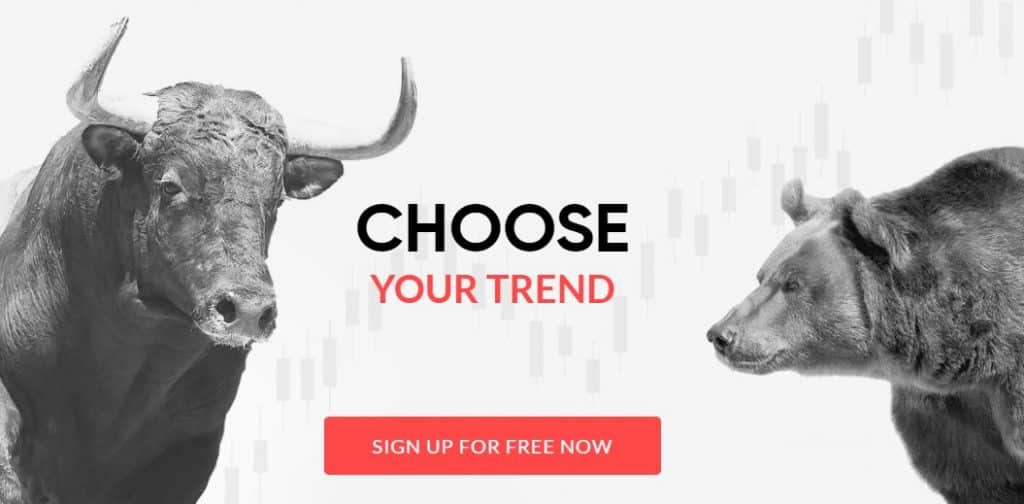 There are two platforms featured on Capex: MT5 and WebTrader. Highly intuitive, reliable and customisable to fit every trader's needs, MT5 and WebTrader (available in desktop & mobile formats) take the user experience concept to a whole new level.
Capex offers a wide array of instruments and markets to trade. In total, clients have access to 2100 CFD instruments with attractive spreads on popular assets such as Forex, Indices, Shares, Cryptocurrencies, Commodities, ETFs and Bonds.
In addition, investors who want to become professional clients have this option available too. The pre-requisites to qualify for such status are listed in the image below.
Above all, the company states that its core mission focuses on providing investors with the expertise and resources necessary to create the optimal trading environment.
Commissions & Fees
This is an important aspect for any broker review, as obscure charges and costs can affect the overall trading experience.
Investors can breathe easy, as Capex doesn't request any hidden commissions or fees. Therefore, they can trade as much as they desire, without having to pay anything extra. Additionally, the commission for deposits and withdrawals is 0.
Still, as for all the brokers in the market, Capex charges their clients with the conversion and the inactivity fee.
Conversion fee
Capex applies conversion fees to all transactions when the currency of traders' accounts is different from the currency of their traded instruments. The conversion fee only applies to WebTrader users and is 0.5%.
Inactivity fee
Capex charges every inactive account with a $10 fee relating to maintenance, administration and compliance management. This fee only applies to customer accounts which are inactive for three months (90 days) or more, or if the customers fail to provide an Order.
Platforms & Tools
Capex enables investors to choose between the popular MetaTrader 5 platform and WebTrader, their proprietary web-based trading platform.
MetaTrader 5 offers a very comfortable and multi-functional trading experience. The platform is equipped with popular & reliable tools suited for more experienced investors:
Advanced analytics – 2,000 free custom indicators and 30 built-in indicators
User-friendly interface – Multi-window views, control panels, and real-time activity monitoring
Versatile functions – Instant execution and multiple payment methods
Negative Balance Protection – A pre-set level that ensures traders will not lose more funds than they have initially deposited
Risk Management Tools – Stop Loss & Take Profit help investors to manage their resources better
Free Analysis Tools – Free integrated charts & indicators that support better market comprehension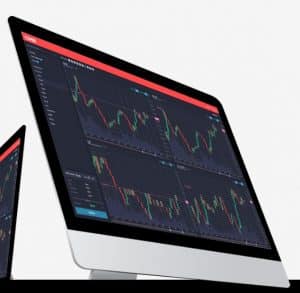 WebTrader is the perfect choice for new investors, due to its extensive third-party market analysis and insight features, including:
Daily Analyst Recommendations – World-renown financial analysts give their views on market trends
Hedge Funds – Leading fund managers explain their choices on the world's most popular stocks, in the last fiscal year
Active Stocks by "Insiders" – Insights on the market sentiment from 36,000 corporate insiders
Blogger's Opinions – over 50,000 financial experts offer their views on the world's most popular instruments
Moreover, WebTrader grants access to other useful options and tools, such as:
Trading Central – A tool used by financial experts and analysts worldwide, that supplies investors with fresh market information and revolutionary analysis to make their trading a lot more informed and advised
 Accurate Limit Orders – This feature allows investors to use pre-set orders to lock their funds and manage their risks a lot better
 Negative Balance Protection – This option ensures investors don't lose more than the funds they have deposited
Customer Service
Although it was founded in 2016, Capex has managed to make an impression in the CFD industry:
Fastest-Growing Provider – Forex Awards 2018
Runner up for Most Transparent Broker – Forex Awards 2018
Runner up for Best Dealing Room – Forex Awards 2018
Best Dealing Room – Forex Awards 2019
Best New Forex Broker Middle East – Global Banking & Finance Review 2020
Best Trading Tools – Brokercheck 2020
Best Forex Educational Broker – Forex Expo 2020
The Capex website hosts eight different languages to accommodate a broad client base – Arabic, Czech, Polish, Bulgarian, German, English, Spanish, and Italian.
Their customer care team consists of Spanish, German, Italian and Arabic speakers that ensure all clients' needs are met. They can be contacted via email, live chat, call back, fax and phone.
During our tests, the results were more than satisfactory: the average response time was fast, and the team proved savvy enough to solve any issue we put to them. Another great addition is that account managers contact the client as soon as he/she opens an account.
What others say
Generally, the reviews we found for Capex were favourable. For instance, forexfraud.com said that "CAPEX is blending traditional trading features with contemporary settings to offer traders the chance to express their own ideas through the latest trading software."
We cannot agree more with this. Through their versatile trading platforms and industry-leading market analysis tools, Capex encourages all types of traders to start investing with them.
TopRatedForexBrokers also makes a valid point about Capex:
"Capex has provided a fairly in-depth array of training videos for its traders to refer to. At the same time, they are kept updated with all the developments in the market through the daily news feeds."
The educational content that traders can find on Capex consists of daily and weekly market news, an eBook, 14 beginner-level training videos, and 24 advanced training videos
Business24-7.ae:
"With the variety of products, tools, and instruments on offer, CAPEX provides a well-rounded package and stellar platform for traders at all levels of the market."
FxExplained.co.uk:
"The broker makes its money through fixed and variable spreads. These spreads cover quite an impressive range, depending on the asset one trades."
CompareBroker.info:
"All the features you can find with it prove that this broker is a transparent and regulated brand which is making all efforts to develop strong relationships with both newcomers and experienced investors."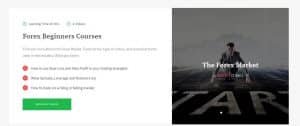 Research
Capex offers a wide range of financial instruments and markets for traders to choose from. They all embrace the form of CFD trading, coming with multiple advantages and benefits. As we mentioned at the beginning of our review, more than 2,100 CFD instruments on popular asset classes are included in the broker's portfolio.

The Forex section on Capex hosts more than 55 currency pairs. The maximum leverage allowed is 300:1 (only Pro clients can benefit from it). For more information about trading conditions, the broker has a detailed list on its site. Clients should note that there are no commission charges whatsoever.
In the commodities section, there are 19 types available for trading, including the traditional oil, silver, and gold markets.  The margin requirements are very reasonable, and the maximum leverage is 1:20.
Over 26 global indices (including DAX 30, FTSE 100 or VIXX) are listed in the indices section on Capex, with most of the global economy being covered. 200:1 is the maximum leverage.
The stocks category is the broadest of all asset categories. Clients can pick their preferred shares from 20 markets (and more than 2,000 tradeable stocks, including Facebook, Apple, Microsoft, Intel etc). Maximum leverage is 10:1.
When it comes to cryptocurrencies, Capex offers CFDs trading on the most popular digital coins, such as Bitcoin, Bitcoin Cash, Ethereum, Dash, Litecoin or Ripple. Their spreads are as low as 0.01 and the maximum leverage allowed is 1:2.
CFDs trading on ETFs is another section in the asset category on Capex. Traders have access to 30 Premium ETFs instruments with tight spreads from $0.03 and max leverage 1:5.
Finally, those who fancy trading CFDs on bonds will like the attractive EU, U.S and Japan Bonds available on Capex.
Ease of Use
Capex's trading platform has a fast and straight-forward signing up process, which allows traders to get on-board in a matter of minutes. Plus, the amount of personal information they request before people can open their accounts is light in comparison to what different brokers request.
Once on the platform, someone might feel overwhelmed by the sheer amount of tools and resources they can access. The good thing is that the interface is very intuitive, and everything can be adapted to suit everyone's needs.
The highly useful Trading Central can be found under the technical analysis tab from the Trading Tools section on the upper-right hand side of the screen, together with the Multi Charts Option, which is recommended for advanced traders.
Under the Sentiment tools, traders can find Insider's Stuff, Analyst Recommendations, Bloggers Opinions, and Hedge Funds, which are among the best market analysis & insight options from the market.
Order Execution
Capex's trade execution and order functions are adapted to many types of investors. Although more experienced people do have access to advanced functions and gadgets, it is important to mention that the usual market order, stop loss and take profits functions are present (as seen in the image below).
Mobile Trading
Capex provides mobile solutions for iPhone and Android devices on both MetaTrader 5 and WebTrader platforms. The mobile apps are free of charge and anyone can download them from the Google Play Store and Apple App Store.
What's remarkable is that the platforms don't lose their functionality when accessed from mobile or other smaller-screen devices such as tablets.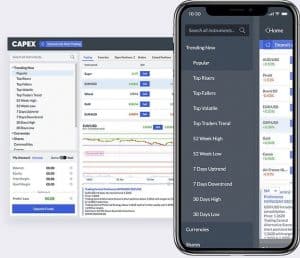 Crypto Currency
Cryptocurrency
As stated before, Capex offers several cryptocurrencies to trade as CFDs. This is particularly helpful, as clients don't need special accounts or wallets to enjoy trading the digital coins they like (they can invest in them just like in any other financial instrument). An additional benefit for trading CFDs on cryptocurrencies: long positions, as well as short positions, are rewarded, as long traders are right when they anticipate price movement.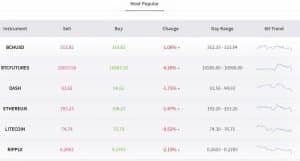 The spreads are well within the market's average values, and equally important is the availability of automated trade execution via the MetaTrader 5 platform.
Another aspect worth mentioning here is about risk management: similarly to the other tradeable assets, Capex enables its traders to apply guaranteed stop losses for crypto positions too.
Regulatory details
Regulatory details
With so many unregulated brokers operating in the markets, customers are understandably reluctant to commit to a financial services company. But they can rest assured: Capex is a properly regulated online broker that adheres to the highest standards of ethical conduct.
The broker is CySEC regulated and operates under Key Way Investments Ltd, license no. 292/16 and it conducts its business through the capex.com website. The firm is also registered with the UK's Financial Conduct Authority (FCA), Poland's Komisja Nadzoru Finansowego (KNF), and Germany's Federal Financial Supervisory Authority (BaFin).

Capex also handles web security extremely well by using prime SSL encryption, an industry standard for online financial transactions.
From their website:
HIGH RISK INVESTMENT WARNING: Trading Forex and CFDs is highly speculative, involves a significant risk of loss and is not suitable for all investors. Before trading, you are strongly advised to read and ensure that you understand the relevant risk disclosures and warnings here: Risk Disclosure Statement. There is a substantial risk that you may lose all of your initial investment. We advise you to consider whether trading leveraged products is appropriate for you in light of your own personal circumstances. We recommend that you ensure you fully understand all risks involved before trading. Trading through an online platform carries additional risks.
CAPEX.com (previously CFDGlobal.com) is a website operated by Key Way Investments Limited, which is authorised and regulated by the Cyprus Securities and Exchange Commission , licence number 292/16. Office Address: 18 Spyrou Kyprianou Avenue, Suite 101, Nicosia 1075, Cyprus
Restricted Jurisdictions: We do not establish accounts to residents of certain jurisdictions including Japan, Canada and the USA. For further details please see Terms & Conditions.
CFDs are complex instruments and come with a high risk of losing money rapidly due to leverage. 75.96% of retail investor accounts lose money when trading CFDs with this provider. Consider if you understand how CFDs work and if you can afford losing your money.
Final Thoughts
Final Thoughts
Capex is a go-to broker for those investors looking to broaden their knowledge of the financial markets. The company's main strengths are:
its extensive array of CFD instruments available for trading
the low spreads and flexible leverage levels offered
an education-oriented mindset and philosophy
The only noticeable downsides: the lack of bonus schemes and promotions (because of CySEC's regulation) and the not-so-impressive crypto offer.
In conclusion, Capex successfully achieves one of it's core missions: to make the markets accessible to a wider audience of investors.
FAQ
Our broker review for CAPEX has been written by industry experts. Every brokerage aspect is covered in detail to help you decide if they're right for you.
Latest Broker News
Their Most Recent Risk Warning
CFDs are complex instruments and come with a high risk of losing money rapidly due to leverage. 75.96% of retail investor accounts lose money when trading CFDs with this provider. You should consider whether you understand how CFDs work and whether you can afford to take the high risk of losing your money.
GO TO THE compare brokers
Ratings
Commissions & Fees
Platforms & Tools
Customer Service
Research
Ease of Use
Mobile Trading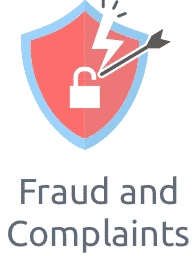 What is your experience with this broker?
With over 4,000 brokers active globally, it's good to share your experience with others. Spread the word on good or bad brokers. Disclaimer: Comments on this site are not the opinion of WeCompareBrokers and we are not responsible for the views and opinions posted by site users. If you are unhappy with any comments, please email complaints @ wecomparebrokers.com
Important: You (the person writing the comment) are responsible for any comments you post and use this site in agreement with our Terms.
Please select the second broker
Get Further Details About To Your Inbox