Please select the second broker
Get Further Details About To Your Inbox
Degiro Broker Review
Address: DEGIRO BV, Rembrandt Tower - 9th floor, 1096 HA Amsterdam , The Netherlands
Spread
From 0 points
Max. Leverage
1:2
Deposit Protection
Yes
Min. Deposit
£0
Spread
From 0 points
Max. Leverage
1:2
Deposit Protection
Yes
Min. Deposit
£0
Likes
Market leading in terms of commissions and fees
Transparent pricing structure
Well regulated
Excellent customer service
Dislikes
Crypto trading is not available
No Demo account
One of the most reliable ways to measure a broker are the number of clients on its platform. When you consider that Degiro has increased its client base from 200,000 in 2017 to 600,000 now, it's clear that there is a need to know more.
The firm was established as recently as 2013 and is well on the way to becoming one of the largest trading platforms in Europe. It's strong in terms of fundamental concerns such as regulatory approval. On top of that is a very user-friendly platform which gives its clients an exceptionally cost-effective way to trade the markets.
It's possible to trade a wide range of instruments at Degiro. Stocks, options, bonds and warrants are all available but the firm excels in terms of its ETF (Exchange Traded Fund) product range.
Degiro doesn't try to be everything to everyone. In some areas it demonstrates a no-frills approach. This means some features that might be found on other platforms are not found here.  These omissions might not be noticed by all but the associated cost savings probably are. Degiro is very happy to pass on those cost savings to its clients in the form of very low fees and charges.
Degiro was set up by former employees of another broker. They took the best aspects of traditional broking and added a range of neat new features. The platform has a strong focus on European markets and clients and this is reflected in the strong emphasis on client protection.
Head-quartered in the Netherlands the firm holds its cornerstone regulatory license with the tier-1 regulator the Dutch AFM (Netherlands Authority for the Financial Markets) and DNB (De Nederlandsche Bank).
DEGIRO is also registered with regulators of other countries, for example the Financial Conduct Authority (FCA) in the UK where it operates under number 595455.
The popularity of the broker with traders is mirrored by its impressive collection of industry awards. To date it has won no less than 66 international awards in a range of categories including.
Best Stockbroker – 2019 – Rankia (Spain)
Best Customer Service – 2019 – Rankia (Spain)
Best Discount Broker – 2020 – Broker Chooser (UK)
Best Low-Cost Stock Broker – 2018 – Financial Times and Investors Chronicle (UK) Investment and Wealth Management Awards
Degiro offers traders some of the lowest fees in the market and the pricing schedules are relatively transparent.  There are for example 200 commission-free ETFs available to trade.
There are areas where the pricing schedules does need some close analysis. In an effort to drive prices down and allow traders to pay for what they actually use Degiro break some fees out to a granular level.
The upside of this is that traders operating low cost strategies don't unintentionally subsidise the trading of others. This is to be welcomed and means Degiro stand out from the crowd. The downside is that a full cost-benefit analysis of a trade requires careful consideration of the T&Cs.
Degiro do explain the details of what fees apply where, it just takes some getting used to. It might mean that there is some extra work required to build a complete estimate of costs on a trade, but there is something reassuring about the pay-to-use approach.
One example is Connectivity Costs. If you want real-time rather than delayed pricing then there is a fee.
Another example of their approach to fees are the fee surcharges that came into place in August 2018. When the firm faced extra costs due to a new piece of regulation being introduced the platform applied. Where applicable, the surcharges are to be applied in addition to the standard fees. Degiro explained that the surcharges would be in place for a limited period of time and that they were reorganizing their processing structures in an effort to remove the fees completely.
Such transparency not only means pricing if fair but confirms the company's reputation as a cost-effective broker. The brokers with the most confidence about their position in the market are often the ones most willingly to offer a clear and detailed breakdown.
What do you think of our Degiro review so far? Please comment at the end of the article to help us improve and also help other traders make an informed choice.
The areas where the pricing schedules do become a little bit more complicated do need some consideration.  In most cases Degiro appears to be trying to squeeze out even lower rates for their clients; in others they explain the details of what extra fees they might have to pass on and why.
There are Connectivity Costs relating to trading outside of your home market.  This is applied on a pay-per-use basis so the costs of trading on other exchanges apply to the traders actually executing trades in it.  As a result the costs of one person's trading are not shared across all users but if you are looking to cover a range of markets this will need some research.
The Fee Surcharges that came into place in August 2018 demonstrates Degiro's approach to pricing.  Faced with extra costs due to a new piece of regulation the platform has applied a surcharge for fees that will apply for a maximum of 18 months.  Where applicable, the surcharges are to be applied in addition to the standard fees.  Degiro are in the mean time looking to reorganize their processing structures so that the additional charges can be removed.  It appears they are very keen to gain a reputation as a cost-effective broker and on keeping their headline rates as low as possible.
What do you think of our Degiro review so far? Please comment at the end of the article to help us improve and also help other traders make an informed choice.
The Degiro platform is intuitive and user-friendly. Developed in-house its has streamlined functionality which opens the door to a high-quality trading experience. The layout of the execution monitor is easy to follow and allows you to build trade instructions which take advantage of a range of risk-management functions.
There are various order types to choose from so you can execute at market price or build an instruction which incorporates a greater degree of patience. Its also possible to look into the markets and check up to five levels of market flow.
The Fast Trading function is particularly useful. It's a shortcut which takes you directly to the trading interface so that you can quickly respond to market moves.
The markets available include stocks, bonds, options, warrants and futures. There are more than 50 global exchanges to trade and in most instances Degiro provides execution that is direct to market rather than through a local subsidiary.
There number of markets available to trade is considerably fewer than can be found at other brokers.  Degiro choosing to offer the chance to trade better in fewer markets.
The platform is tailored towards traders with a longer investment time horizon.
The Interactive Graph function allows for customization of charts. There are a range of indicators to choose from and the available selection leans towards signals such as dividends and corporate actions. Two extra tabs 'Key Figures and 'Documents' are part of the dashboard screen and display information useful to those with strategies based on fundamental analysis techniques.
There is also a monitor giving a numerical representation of price action and core details such as ISIN code identifiers to ensure trades are executed in the intended instruments.
The platform is streamlined in nature and easy to use.  Price history on all the instruments goes back quite a long way and it was very easy to move from the charting screen through to trade execution.
Degiro offer telephone and email customer support and have picked up heap of awards over several years.
During our testing we found the telephone response times to be more than satisfactory. The telephone help desk is only available during extended office hours Monday to Friday but the staff were professional, informed and resolved our queries on the first call. We didn't experience any problems with accessing the help desk, even during peak hours.
There is no toll-free number to the Denmark based call centre so UK clients face charges for making an international call. This is in line with the firms approach of making users pay for what they use but might be an issue for some.
There is no Live Chat function but the FAQs is visually appealing and has the feeling of being very well thought out. Some brokers have FAQs which are circuitous and frustrating. That is not the case with Degiro. Working through the library of hints and tips helped our testers resolve most of their issues.
Degiro have increased the amount of research and analysis material they offer their clients. This is a welcome change as the firm previously offered little in terms of research.
Another positive feature is that the 'How to…' style materials are clearly segregated from the 'What to …' style articles.
The Investors Academy is a very user-friendly hub of investment knowledge. Using plain language, the broker explains how investing works, which products you can invest in, and what strategies you can use.
The Strategies section is a great resource for trading and investment ideas. Broken down into Technical Analysis, Fundamental Analysis, Options Strategies, Compound Interest and Dollar Cost Averaging. This offering represents an opportunity for novice and intermediate investors to develop their skills and improve their trading performance.
The Blog section of the site offers an insight into up-to-date trading opportunities. The articles are high-quality and a step up from the offering found at a lot of other brokers. Some of the pieces offer in-depth analysis of trading ideas and are institutional grade quality.
It might be that Degiro's decision to not support Demo accounts is another part of their passion for cost-saving. Even virtual accounts require time and money if they are to be supported properly.
Everyone likes low-cost trading and the growth in user numbers suggests the lack of a Demo account doesn't stop people signing up but it does make the firm stand out, and possibly not in a good way.
The only way to get onto the Degiro platform is to go through the full registration process. This is actually a very user-friendly experience. The questions the broker asks you about your investment experience and objectives are in line with other regulated brokers.
It doesn't cost anything to complete the online forms and the process takes minutes to complete. There is then a delay of some days until your i.d. documentation is verified. Any factors that result in your application not being process automatically can result in a delay of up to two days whilst human intervention takes place.
The processes for depositing and withdrawing funds into accounts are clearly laid out. This is a positive feature as 'hidden' charges are becoming more common.
DEGIRO charges no fees to withdraw or deposit funds via manual money transfer
There are no annual, maintenance or service charges and even inactive accounts do not incur fees.
Degiro will only accept payments directly from the bank account which is associated with your account. Any transfer sent from a third-party bank will be returned to the account it was sent from.
If you do not immediately use funds paid into your Degiro account the money will be automatically invested in one of the Money Market Funds. This is done via the standing order completed during the registration process and is a level of service associated with institutional grade investing.
Withdrawals typically take 2-4 working days to process.
In line with regulatory principles relating to segregated client funds any money paid into your account are processed by the custodian entity (Stichting DEGIRO).
When transferring funds into your DEGIRO account, all transfers must be made in the base currency of your account. In the UK this is GBP and Ireland it is EUR.
Keeping payment options to the minimum and requiring base currency to be in the native currency of each country helps keep costs down. Fees associated with converting home currency to another one soon stack up.
Depending on where you live you can access a Degiro domain especially tailored to your country and language.
The mobile version of the platform is a seamless mirroring of the desktop version.  Available in free to download Apps for Android and iOS or the browser version, the layout provides an easy way to keep in touch with the markets.
The Apps support real-time quotes, a range of order types, market analysis and new reporting. Account administration can also be completed using handheld devices with portfolio and profit & loss reports all accessible on the move.
Auto-time outs and two-step verification to log on (through the use of a 5 digit code) are reassuring security orientated add-ons.
The professional approach to mobile trading has been well received. As well as a range of industry awards the Apps have a user-approval rating of 4.5 / 5 at both the Google Play Store and Apple Store.
Robo Trading
Degiro does not support automated, robo, copy, or social trading.
Crypto Currency
Degiro do not currently support trading in cryptocurrencies.  When we contacted them there was no indication that this situation would be changing in the foreseeable future.
Regulatory details
DEGIRO has since being founded in 2009 operated under license from the Dutch AFM (Netherlands Authority for the Financial Markets). The license of the AFM authorises DEGIRO to perform investment services and further client protection is provided by the fact that Degiro is also supervised by the Dutch Central Bank (De Nederlandsche Bank – DNB).
Schemes such as the Dutch Investor Compensation scheme (Beleggerscompensatiestelsel) are also applicable and the details of these depend on your country of domicile.
In line with standard corporate practise in the Netherlands, Degiro operates a two-tier governance system. This means that the Board of Directors runs the firm but is overseen by a Supervisory Board. The members of that management team are responsible for supervising and advising the Board of Directors and protecting the health and reputation of the firm.
Privately owned
DEGIRO is a private limited company, "Besloten Vennootschap", according to Dutch law. There has been a recent change of ownership and as of August 1st 2020, DEGIRO is fully owned by flatex AG.
The recent change of ownership brings Degiro into the flatex AG group of companies. Moving to being part of a publicly listed company means that financial reports outlining the health of the business will be more easily available.
Rehypothecation
When you become a client, you give DEGIRO the right to lend out your securities. This is done to be able to facilitate other market participants who are looking to go short. Degiro receive revenue for loaning out securities and there is a degree of counterparty risk involved.
There are checks and balances associated with this rehypothecation process. Deposits and security of assets come into play and it is a practise pursued by all the big investment banks because it is a reliable source of revenue.
Final Thoughts
Degiro started out as a wholesale broker and that shows in terms of the very attractive pricing it offers its clients. The firm has thankfully branched out to offer retail clients a taste of their specialist service.
The year-on-year growth in number of investors using Degiro has been as high as 45% in recent years. This is important as it reflects the firm has critical mass, but more so because the trading community is very good at spotting a good deal.
It doesn't cost a broker much more to support 200,000 or 600,000 clients. As a result, there will be economies of scale associated with their ballooning client base, which suggests that the low-cost approach is here to stay.
If your approach to trading fits in with the Degiro structure, then you are primed to access the markets using spreads that are hard to find elsewhere.
The broker has recently upgraded other aspects of its business, particularly the research offering. The changes it has introduced have all been well thought out upgrades meaning that Degiro now offers a high-quality, low-cost way to access the markets.
FAQ
Degiro broker review, has everything you need to know. Every brokerage aspect is covered in detail to help you decide if they're right for you.
GO TO THE compare brokers
Ratings
Commissions & Fees
Platforms & Tools
Customer Service
Research
Ease of Use
Mobile Trading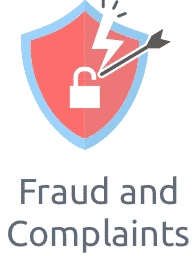 What is your experience with this broker?
With over 4,000 brokers active globally, it's good to share your experience with others. Spread the word on good or bad brokers. Disclaimer: Comments on this site are not the opinion of WeCompareBrokers and we are not responsible for the views and opinions posted by site users. If you are unhappy with any comments, please email complaints @ wecomparebrokers.com
Important: You (the person writing the comment) are responsible for any comments you post and use this site in agreement with our Terms.