Please select the second broker
Get Further Details About To Your Inbox
Direktbroker-FX Broker Review
Address: direktbroker.de AG, Lietzenburger Str. 107 10707 Berlin
Spread
1
Max. Leverage
1:300 Pro
Deposit Protection
£50,000
Min. Deposit
£100
Spread
1
Max. Leverage
1:300 Pro
Deposit Protection
£50,000
Min. Deposit
£100
Spread
0.6
Max. Leverage
1:300 Pro
Deposit Protection
£50,000
Min. Deposit
£100
Deposit Protection
Min. Deposit
Our Full Direktbroker-FX Review is coming soon.
Direktbroker-FX is an award-winning brokerage founded in Berlin who have steadily built up a reputation for themselves as one of the leading forex brokerages out there at the moment. With a client base located mainly within continental Europe, Direktbroker-FX offers one of the most comprehensive forex trading services out there for those looking to trade forex, CFDs, and futures with competitive rates and low fees. As a wholly independent broker, Direktbroker-FX is known for its strict compliance and high levels of customer protection.
Customers' accounts have a minimum deposit of €100, which seems like an unnecessary limitation given most investors on the platform will be depositing significantly above this amount. The spreads on offer are generally pretty competitive compared to industry averages. Spreads on trades average around 0.1 pips on a typical EUR/USD, which is very competitive. However, there are additional commissions of around €2.4 per standard lot. For users executing smaller trades, this can add up, so you should think about what kind of volume you will be trading with before committing.
As is standard with most brokerages these days, Direktbroker-FX provides support for the popular, and in many ways industry-leading, MetaTrader 4 platform. Additionally, support is also provided for Sirix, which is an all in one forex and social trading platform developed by Leverate. The Sirix platform offers an excellent alternative to the MetaTrader 4 platform, particularly in the social trading features it offers. Whilst most users will likely end up using the MetaTrader 4 platform, simply because it is the most feature-packed and usable, it is nice to have other options available besides the standard ones.
In this reviewer's experience, customer support has generally been pretty solid. Customer support contact details are provided for both the general office and the compliance and finance department, which helps streamlines things significantly. Customer support are contactable by email or phone, although this is limited to standard working hours between Monday and Friday. Whilst it would be preferable to see longer operating hours, particularly given the different time zones, this is possible, not feasible for a smaller brokerage such as Direktbroker-FX. It would also be nice to see a slightly more fleshed out FAQ and customer help section of the website, which is commonly found on most other broker websites.
Final Thoughts
Although they do not offer the most comprehensive trading offerings when compared to some of the bigger rivals, the trading on offer at Direktbroker-FX is generally pretty reliable. They don't provide much beyond straight-up forex trading, so if you want a more diversified trading platform, you might be better served elsewhere. Having said that, what they do provide, they do pretty well. The spreads fall in and around the industry average, and the different account levels provides a nice bit of variety depending on the type of trading you want to do.
FAQ
Our Direktbroker-FX broker review has been written by expert traders. We have tested all aspects from trade to platforms for your peace of mind.
GO TO THE compare brokers
Ratings
Commissions & Fees
Platforms & Tools
Customer Service
Research
Ease of Use
Mobile Trading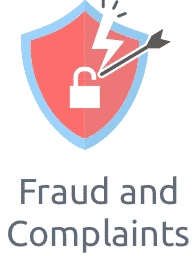 What is your experience with this broker?
With over 4,000 brokers active globally, it's good to share your experience with others. Spread the word on good or bad brokers. Disclaimer: Comments on this site are not the opinion of WeCompareBrokers and we are not responsible for the views and opinions posted by site users. If you are unhappy with any comments, please email complaints @ wecomparebrokers.com
Important: You (the person writing the comment) are responsible for any comments you post and use this site in agreement with our Terms.