eOption Broker Review
Address: 950 Milwaukee Ave, Ste. 102, Glenview, IL 60025, USA
Spread
From 0%
Max. Leverage
1:50
Deposit Protection
$500,000 SIPC Protection
Min. Deposit
$0 USD
Spread
From 0%
Max. Leverage
1:3
Deposit Protection
$500,000 SIPC Protection
Min. Deposit
$0 USD
Spread
From $0.1 USD
Max. Leverage
1:10
Deposit Protection
$500,000 SIPC Protection
Min. Deposit
$0 USD
Likes
Very good trading platform
Low trading commissions
Ability to auto-trade newsletter alerts
Dislikes
Limited data and research
No Meta4 platform, only propriatory platform
Account inactivity charges
eOption was launched in 2007 and it is now a popular brokerage with lots of options. The eOption website states that it' values are clear: that "fast, efficient execution" should be paired with cost-effective trades.  They are part of Regal Securities, Inc., an American company. The Securities Investor Protection Corporation protects cash which is invested with this firm.
eOption is a cost-effective broker, and it's fee structure is simple. The company is based in the US, meaning that most of it's fees are provided in US dollars. Each stock order costs $3 to place, and it is made clear at the top of the eOption website that each option contract is just $3 + 15 cents per option contract. There are some account fees to be aware of, however an inactive account will be hit with a $50 fee, for example, while trading within extended hours will cost $3 per trade.
A range of platforms are offered by eOption to its customers. It provides customers with its own branded version of the ETNA service. There are also mobile apps available, and these contain mostly the same features as the on-computer device. eOption provides a simulator service for those who want to experiment with trading prior to going ahead and actually placing a trade for real. It does not, however, appear to offer MetaTrader – the popular trading platform which many other brokers provide.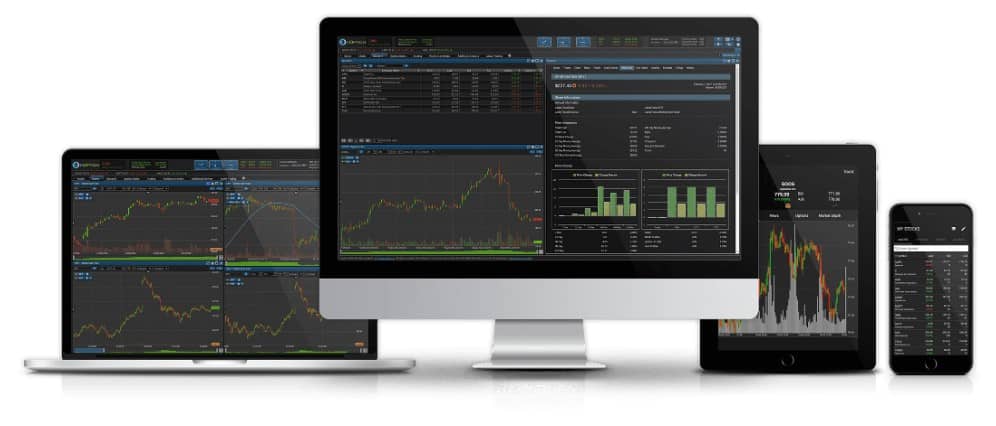 DAS Web, DAS Pro and SterlingTrader
Customer service is key to the eOption experience, and the site is committed to providing good customer outreach. It's possible to reach eOption via email, and there is an easy-to-use email form on the eOption website for this purpose. There are several phone number options, including both toll-free and global numbers. And in a show of transparency, it also publishes its street address for an office in Illinois, USA. Other than on days when the market is closed for holiday purposes, the eOption customer service team is available between the hours of 8am and 8pm Eastern Standard Time.

Regulatory details
eOption Prohibited countries:
Balkans | Belarus | Burma | Cote D'Ivoire (Ivory Coast) | Cuba | Democratic Republic of Congo | Iran | Iraq | Liberia | North Korea | Sudan | Syria | Zimbabwe
From their website:
Options Disclosure: Options involve risk and are not suitable for all investors. Prior to trading options, you must be approved for options trading and read the Characteristics and Risks of Standardized Options. A copy may also be requested via email at support@eoption.com or via mail to eOption, 950 Milwaukee Ave., Ste. 102, Glenview, IL 60025. Online trading has inherent risks due to loss of online services or delays from system performance, risk parameters, market conditions, and erroneous or unavailable market data.
Final Thoughts
There are many reasons to trust a broker like eOption: from its participation in deposit security schemes to the high level of transparency it offers, this is a well-respected provider. Brokers who are looking for a wide range of assets to trade, however, may be somewhat disappointed by the limited range – and there's a risk of getting caught out by high inactivity fees. Overall, though, this broker is an excellent choice for those who want highly technical platforms and a commitment to top-end customer service available through a variety of channels.
---
Before you go…. have you spotted any data in our eOption review which you think is inaccurate? If so please tell us
FAQ
We Compare Brokers are proud of our review for eOption. We have covered all brokerage aspects in detail to help you make the right decision.
We Compare Brokers are proud of our eOption review. We have covered all brokerage aspects in detail to help you make the right decision.
GO TO THE compare brokers
Ratings
Commissions & Fees
Platforms & Tools
Customer Service
Research
Ease of Use
Mobile Trading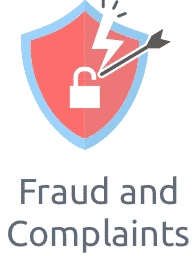 What is your experience with this broker?
With over 4,000 brokers active globally, it's good to share your experience with others. Spread the word on good or bad brokers. Disclaimer: Comments on this site are not the opinion of WeCompareBrokers and we are not responsible for the views and opinions posted by site users. If you are unhappy with any comments, please email complaints @ wecomparebrokers.com
Important: You (the person writing the comment) are responsible for any comments you post and use this site in agreement with our Terms.
Please select the second broker
Get Further Details About To Your Inbox