ForexTB Broker Review
Address: Lemesou Avenue 71, 2nd Floor 2121 Aglantzia, Nicosia, Cyprus
Likes
Zero-commission trading
No deposit fees
Over 50 forex pairs
24/5 Support
Dislikes
No bonus offered
Inactivity fee on dormant accounts
Introduction
ForexTB is multi-asset online broker, founded in 2015 and headquartered in Cyprus. The firm is fully regulated and authorised by the Cyprus Securities and Exchange Commission (CySEC) and offers a range of client protections. The financial instruments available at this brokerage include forex, cryptocurrencies, stocks, indices and commodities. The broker offers trading via contracts for difference (CFDs) on most instruments, with leverage of up to 1:30 offered on all retail accounts. ForexTB offer commission-free trading on CFDs, with broker profits taken exclusively from the spreads. Spreads depend on the account type you open, and the broker offers a total of four different account types for retail traders, plus a professional account with leverage of up to 400:1.
The broker provides a risk-free demo account with €100,000 in virtual money. Accounts can be funded by wire transfer, card payment or e-wallet. ForexTB also offers MT4 trading, free Trading Signals and mobile trading. The website is well-designed and clearly laid out, making it easy to find important information, including all legal documentation which accessed from a link in the footer of the website. Customer support is available 24/5.
ForexTB offer a transparent pricing model with no trading commissions and all broker profits taken from the spreads. As is often the case, the no-commission model means the spreads are higher than at some other brokers, and will depend on your account type. Floating spreads start at 1.8 pips on the EUR/USD, but only on the VIP account. The Basic account offers spreads of 3.2 pips on the EUR/USD. Spreads at ForexTB change frequently according to market conditions. Like any broker, ForexTB charge a few other fees including a monthly inactivity fee of €80 on inactive accounts, and swap or rollover fees on positions that are held open overnight. The General Fees document lays out how these fees are calculated for each type of contract, and which other fees may apply to your account. It is worth noting there are no deposit fees, and withdrawal fees depend on the account type you hold. All account types get at least one free withdrawal, and the VIP account offers unlimited free withdrawals.
ForexTB offer MT4 trading and trading via their proprietary WebTrader trading platform. Both have advantages and choosing a platform will largely be a case of personal preference. Don't forget you can open a demo account to test out the platforms before committing to trading with real money. ForexTB provides both desktop and web-based trading. The WebTrader platform can be accessed directly from your browser on almost any device. It is an easy-to-navigate platform, with a range of useful functions, including several charting tools, various technical indicators, and one click trading. However it does not have the advanced features or level of personalisation that MT4 traders are used to.
That of course is not a problem, as ForexTB traders can also choose to use the MT4 platform if they prefer. MetaTrader software is a particularly popular choice for forex and CFD traders, and for good reasons. It offers more advanced and complex features, more integration opportunities and options for automation and customisation, including using Expert Advisors for automated trading and Trading Signals for social trading. The platforms both offer access to Trading Central, with a variety of resources, including daily market analysis, analyst views and featured ideas.
Markets
There are various markets available to trade with this broker. It is possible to access the forex markets, with more than 50 forex pairs available, alongside commodities, stocks, and indices. It is also possible to access the cryptocurrency markets with this brokerage and even trade cryptocurrencies as CFDs, depending on where you live. The firm are not currently able to offer cryptocurrencies as CFDs to clients who reside in the UK. ForexTB mainly serves clients within the EU and European Economic Area, plus Switzerland and the UK. Clients are able to access various international stock exchanges, and trade a variety of instruments, including international stock indices such as the FTSE, the DAX, and the NASDAQ. Customer support channels stay open 24 hours a day, 5 days a week, from Sunday evening to Friday evening, in an attempt to ensure support is available to traders whenever the global markets are open.
The broker offers a few different channels when it comes to getting in contact with customer support. Clients can phone or email or use the handy live chat facility available on each page of the website. Details of how to get in touch can be found on the contact page of the website, and customer support staff are quick to respond, during business hours, which are 24 hours a day, 5 days a week. Both new and existing customers can use all available support channels. At the ForexTB website, you will also find a FAQ section, which should probably be your first port of call, especially if you have general questions about how the platform works or what type of features you can expect from your account.
ForexTB gives all clients access to Trading Central, which includes research and analysis to help them with their day-to-day trading decisions. Sections that traders will find useful include Analyst Views, which provides insights derived from a combination of real-life experts and sophisticated algorithms, and Featured Ideas, which allows traders to take a look at potential investment strategies, which have been analysed and tested using advanced technical analysis and back testing facilities. The broker also provides clients with Market Buzz, which is effectively an AI news desk powered by Trading Central Labs' natural language processing and artificial intelligence. Market Buzz aims to cut through the information overload suffered by many modern investors, and provide an efficient and simplified resource for relevant market news and trading information, with a concise, accurate view of each instrument. The Trading Central research platform is based on award-winning methodologies and powerful pattern recognition, making research and analysis one of this brokers strongest advantages.
In addition to the market research and analysis provided by this broker there is also an extensive education portal with basic resources available to all clients, and advanced education and training only available to those with VIP or professional accounts.
The ForexTB website is clean, uncluttered and easy-to-navigate, as are both the WebTrader platform and the MT4 platform. The WebTrader platform can in fact be accessed directly from the website in both its desktop and mobile versions, contributing significantly to the ease of use of the platform, and allowing potential clients to have a look around it, see which instruments are available and what current buy and sell prices are, without even signing up to the platform. While the MT4 platform is slightly more complicated, it is still extremely user-friendly, and many traders will of course choose this option because they are already familiar with it.
The website itself is very user-friendly and includes all the important information that potential clients will need to access, including all legal documentation, information on fees and charges, terms of use, a risk disclaimer, and details of customer complaints procedures. There are menus in the header and the footer of the website, leading to useful pages on the site, and using drop-down menus when appropriate. We generally found the whole site well laid-out, intuitive and user-friendly, and certainly found no major problems with the overall usability of the platform.
Trading-on-the-go is essential to many online traders, and ForexTB is a broker that appreciates this fact. MT4 traders can download mobile apps which are available for both iOS and Android devices, and these can be accessed for free at the Apple App Store and at Google Play. The apps are well-designed, robust and generally rated highly by users.
Clients can of course also choose to use the Web Trader platform which is entirely web based and designed to be used from your browser, on almost any device, as long as you have access to a reliable internet connection. The platform is completely responsive and offers the same functions and benefits as the main platform, including trading alerts, charting tools, and the ability to quickly access customer support if needed.
Robo Trading
MT4 traders can access automated trading via a few different options, the most commonly used of which is probably Expert Advisors (EA), the 'trading robots' which can be set up to trade for you according to pre-set parameters that you choose based on your trading objectives and appetite for risk. EA uses sophisticated algorithms to monitor the markets and notify you of opportunities that meet your parameters or place a trade automatically when certain conditions are met. EA can also close trades automatically for you based on stops, trailing stops, or limits that you choose.
In addition, ForexTB allows for easy social trading, with a degree of automation that suits you, in the form of Trading Signals. Traders who are copying trades have free and commercial signals to choose from, with all signal providers sorted by how successful their past trading activities have been. You can copy successful traders by subscribing to the trading activities of a particular signal provider, and and then copying their trades either automatically or manually.
Crypto Currency
Many multi-asset brokers choose not to offer trading in digital currencies, forcing some traders to open a separate account at a specialist crypto exchange or brokerage. ForexTB, however, is able to provide trading in cryptocurrencies, and even offers the ability to trade cryptocurrencies as CFDs to some clients. There are regional restrictions on this however, and the broker cannot offer or distribute CFDs on cryptocurrencies for clients resident in the United Kingdom. There is a good range of digital currencies on offer via the platform, include Bitcoin, Ethereum, Litecoin, Dashcoin, Monero, and Ripple. Clients who choose to trade in cryptocurrencies should ensure they are fully aware of how this asset type works. Digital currencies are decentralised and not backed by any national government, making them a more risk prone, and to many, more interesting, investment.
Regulatory details
This broker is fully licenced, regulated and authorised by the Cyprus Securities and Exchange Commission (CySEC) and is also fully compliant with the European Securities and Markets Authority (ESMA). This regulation governs the firm's activities within the European Economic Area. However, due to the situation within the United Kingdom at this time, the nature and extent of consumer protections may differ for firms based in the UK. As the UK is now no longer part of the European Union, temporary measures are in place to ensure compliance with UK laws. In the case of ForexTB, the firm is currently deemed authorised and regulated by the Financial Conduct Authority (FCA), which is the main regulatory body in the UK, and is governed by the Temporary Permissions Regime, which allows EEA-based firms to operate in the UK for a limited period, while awaiting full authorisation. Details of how this regime works in practice can be found at the Financial Conduct Authority website.
The broker is a member of the Investor Compensation Fund (ICF) for the Clients of Cyprus Investment Firms, which offers protection to clients in the event of the broker becoming insolvent and unable to fulfil its obligations to its clients. As a further layer of protection, all client funds are fully segregated from the brokers own operating funds, meaning that in the case of insolvency there is no possibility of client funds being recovered by the company's creditors. All relevant legal documentation regarding regulatory details, client compensation, and other client protections can be found in the legal section of the website, accessed via the footer on the home page.
Final Thoughts
So, is ForexTB the best broker for you at this time? Will the broker meet your needs and allow you to trade in the ways you would like to? We believe that our ForexTB broker review has revealed the broker to be a reliable and trustworthy firm with many advantages, but whether it is right for you will depend on a few factors. The broker is a good choice if you are a new trader, as there is a choice of accounts including a Basic account which can be opened with a minimum deposit of just €250. There is also a very useful education portal. The platforms are highly intuitive and the WebTrader platform is particularly simple and user-friendly. There is easy access to mobile trading, which is always useful for part-time or hobby traders who frequently need to trade on-the-go. Options for automated and social trading are also popular with less experienced traders, and finally, the demo account is a big attraction for less confident or less experienced traders who want some risk-free practice.
However, the broker is also suitable for more advanced and even professional traders, with account types that offer features and benefits aimed at the more experienced, including higher leverage (on professional accounts) and advanced educational resources (available to both VIP retail account holders and professionals). The broker is well-regulated and follows all laws, regulations, and best practices, which is important for any trader, and the advanced market analysis resources are also useful for all traders, and maybe more so for more experienced ones. We conclude that this broker is one to consider for traders at all levels looking for a reputable, multi-asset broker.
FAQ
Can I open a demo account with ForexTB?
Yes, ForexTB provide a demo account with up to €100,000 of virtual money. When you sign up at the website simply click on Free Demo, provide your details, and read the terms and conditions and privacy policy. Then click on Start Trading and your demo account will be created.
How do I fund my ForexTB account?
There are various deposit options available when it comes to funding your ForexTB account. You can use a credit card, bank wire transfer or e-wallet transfer. All deposits are free from broker levied fees, but check if your bank, card provider or payment processor charges any transaction fees on such payments.
Is ForexTB safe to trade with?
Yes, ForexTB is a fully regulated broker and it is safe to trade with them. CFDs are complex instruments that carry inherent risk, but the broker itself is a safe, fully licenced and authorised broker who is a member of the Investor Compensation Fund. ForexTB carry the following risk warning.
GO TO THE compare brokers
Ratings
Commissions & Fees
Platforms & Tools
Customer Service
Research
Ease of Use
Mobile Trading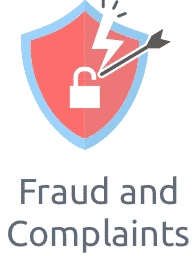 What is your experience with this broker?
With over 4,000 brokers active globally, it's good to share your experience with others. Spread the word on good or bad brokers. Disclaimer: Comments on this site are not the opinion of WeCompareBrokers and we are not responsible for the views and opinions posted by site users. If you are unhappy with any comments, please email complaints @ wecomparebrokers.com
Important: You (the person writing the comment) are responsible for any comments you post and use this site in agreement with our Terms.
Please select the second broker
Get Further Details About To Your Inbox