InvestLite Broker Review
Address: United Kingdom, 69 Brunswick Street, Edinburgh, UK
forex
etf
stocks
cfd
crypto
soc_trad
spread_bet
commodities
bin_opt
Spread
1
Max. Leverage
1:300 Pro
Deposit Protection
£50,000
Min. Deposit
£100
Spread
1
Max. Leverage
1:300 Pro
Deposit Protection
£50,000
Min. Deposit
£100
Spread
0.6
Max. Leverage
1:300 Pro
Deposit Protection
£50,000
Min. Deposit
£100
Deposit Protection
Min. Deposit
Deposit Protection
£50,000
Min. Deposit
£100
Deposit Protection
£50,000
Min. Deposit
£100
Deposit Protection
Min. Deposit
Spread
1
Max. Leverage
1:300 pro
Deposit Protection
£50,000
Min. Deposit
£100
Spread
1
Max. Leverage
1:300 pro
Deposit Protection
£50,000
Min. Deposit
£100
Likes
Full trading transparency
Extra-tight spreads
350+ CFDs on multiple assets
Free demo version
Dislikes
Minimum deposit of $250
Not available in US and Canada
Monthly inactivity fees
InvestLite is a forex broker founded in 2020. Its registered company address is in Belize City, and it is regulated by the International Financial Services Commission. It is operated by Bayline Global World Ltd, which is a subsidiary of Bayline Trading Ltd, with a registered office address in the UK.
InvestLite is an award-winning broker with forex awards in 2020 for 'Most Transparent Broker', 'Best Crypto Broker Asia', and 'Best Online CFD Provider', as shown proudly on its website.
The broker offers one-click trading options, zero-commission deposits, transparent trading conditions, an extensive education suite, 350+ CFDs on various assets, and access to professional analysis tools.
There is the option of three trading account levels, offering increased benefits to include up to a 50% swap discount, and a dedicated account manager, to personalise your trading experience to your trading ambition, volume and scope.
Customer safety is paramount, and as such, the company utilises strict firewalls and SSL, trading servers that are located in SAS 70-certified data centres, plus encrypted transactions and communication data servers. InvestLite offers multiple trading markets, two platforms with access to 24/7 trading, and a multilingual 24/5 customer service.
InvestLite does not charge commission on deposits. Traders may incur a withdrawal fee of 50 euros (or equivalent in denominated currency) if the account has been inactive or if only one single position is placed before the withdrawal request. With an active account, no fees are charged for withdrawals by InvestLite. However, depending on the financial institution being used, fees may be applicable. There are various deposit/withdrawal methods, including Visa, Mastercard, Maestro, Skrill and Neteller. Available base currencies are EUR/USD, USD/JPY, AUD/USD, GBP/USD, EUR/GBP, USD/CAD, NZD/USD and USD/CHF.
There are monthly fees incurred for inactivity, as outlined below (although shown in euros, the customer will be charged the equivalent amount in their currency):
Over 61 days:160 euros will be imposed retroactively for the inactive period
Over 91/121/151 days: 120 euros per month
Over 181/211/241 days: 200 euros per month
Over 271/301/331 days: 500 euros per month
Where there is more than one trading account set up, the inactivity fee will be charged separately for each respective account. To prevent these fees from becoming applicable, traders need to submit a written request for account closure.
There are three trading accounts available to professional clients:
Silver account: Hedging; FX leverage 1:200
Gold account: Hedging; FX leverage 1:400; fifth decimal; account manager; swap discount 25%
Platinum account: Hedging; FX Leverage 1:500; fifth decimal; account manager; swap discount 50%; free VPS; customised investment news
Choosing a trading platform mostly depends on what a trader would like to trade and where they will be trading from – for example, an office or on the move. Trading platforms can be multi-asset, allowing traders to not only participate in forex trading but also CFDs on stocks, precious metals, stock indices and cryptocurrencies.
The platforms offered by InvestLite are WebTrader and MT4. All platforms benefit from the enhanced data protection necessary via data encryption and digital signature to ensure that the exchanged data between the client terminals and trading platforms is secure and protected.
In terms of day-to-day trading tools, InvestLite offers an Economic Calendar, a Report Season Calendar, Daily News, and once registered, there is free access to the premium service of Signal Centre, a leading provider for market insight and financial technical analysis.
Here is a more detailed look into the InvestLite platforms.
WebTrader is a web-based trading application with no need for additional downloads or installations. It is a consistent engine that lets you operate one-click account switching. It gives you a full history of trades, provides comprehensive analytics, and shows a real-time balance level. It has automatic stop loss/take profit functions, and lets you customise the analytical panel to tailor your experience. It follows your trading history, and offers in-built platform support, live support and multilingual support. Execution modes to choose from are instant execution, market execution, pending, stop orders, and a trailing stop function.
MT4 is a downloadable trading platform that is widely recognised by the industry and is a popular choice with traders. It offers sophisticated market analysis methods, built-in and custom indicators, charting tools, plus several time frames to improve your experience. A great feature of the MetaTrader platform is its support of systematic trading. The MQL language used allows traders to program their own indicators, or for a hands-off approach, traders can take advantage of the MT automated programme Expert Advisors.
Forex Trading – with approximately $5.1tn daily turnarounds, forex trading attracts traders from all over the world and is known as one of the largest trading markets in the world. InvestLite gives you the opportunity to trade forex without owning or buying actual currency.
Markets
Traders are able to speculate on market price volatility with contract for differences (CFDs). Features for forex CFD trading with InvestLite include a customisable account, 60+ analytical tools, CFDs on 170+ assets, high execution speed, data protection, multilingual support service and flexible spreads.
Indices Market – Individual companies' stocks in cross-sector or national economies. Traders will find 20+ indices assets for CFD trading that are highly demanded and reputable – for example, Dow Jones, FTSE 100 – with flexible spreads and leverage.
Stock Market – Trading in CFDs on the world's leading shares – for example, Apple, Google, Tesla, Uber, Netflix and Microsoft. Choose from economic giants or local enterprises with flexible spreads and leverages. There are 350+ CFDs on multiple assets.
Commodity Market – 20+ assets for CFD trading with flexible spreads and leverage. Commodity examples: energies (coal, crude oil, natural gas), raw products (corn, cocoa, soy, sugar) and livestock.
Metals Market – CFD trading of precious metals (silver, gold, platinum) with flexible spreads and leverage.
Cryptocurrency Market – Offers 30+ digital coins for CFD trading, including bitcoin, ethereum and litecoin, with floating spreads and leverage.
Given the high pressure and financially sensitive nature of forex trading, it is essential that a platform has adequate customer service on offer for when things go wrong. And in this regard, ForexTime (FXTM) scores reasonably well, with this reviewer having overall positive experiences.
Connection times were generally pretty quick, and the support staff seemed to be knowledgeable and responsive when needed. Most importantly, the support team is available 24 hours a day, 7 days a week, and can provide customer support in multiple languages. Extra convenience is ensured by the chats being offered through a range of mainstream messaging systems.
InvestLite offers a 24/5 multilingual customer support service via live chat, telephone and email. Under the 'Contact Us' tab on the homepage, there is a direct contact form that can be completed for enquiries. The service is available from Monday to Friday, 4am to 2pm GMT. When you click on 'Live Chat', you also have the option to browse through the FAQ section, which gives helpful advice on account set-up, trade queries and the verification process.
Telephone: +442080972824
Email: support@investlite.com
For trading with success and confidence, traders need to have a deep knowledge and understanding of the markets. InvestLite offers some excellent tools to equip the trader to make well-balanced decisions.
For day-to-day trading, there is an Economic Calendar, which enables traders to monitor the impact of certain events on the market. There is a Report Season Calendar, which shows the economic variance within differing financial situations. The Daily News gives the trader up-to-date market information. There is a premium service from Signal Centre, which offers concise independent analysis, expert insight, and clear and concise strategies for the beginner and advanced trader.
InvestLite has an extensive education library where traders can access in-depth and informative guides to broaden their knowledge and understanding of the trading world, as outlined below:
Articles Portal
Traders will find articles on:
Commodities: including energy, agricultural, textiles and precious metals.
Indices: including FTSE Index 2021, Nikkei 225 and S&P/ASX 200 index.
Trading: including short-term investment, stocks and shares.
Forex: including AUD/USD Correlation, How to Trade Leverage in 2021, Definition of Margin Trading.
Stocks: Understanding Stock Trading.
Crypto: including Ethereum trading, Cryptocurrencies, Bitcoin Trading 2021.
VODs
Traders will find short summary video clips on topics including:
Successful trading
Chance, risk and investments
Emotions
Risk distribution
Currency pairs and exchange rates
Buying and selling
eBooks
Traders will find eBooks varying from 10 to 26 pages long on the following:
Basics of forex and trading terms
Beginners' strategies
Trading and market terminology
Global trading
Trading psychology
Capital management
Market analysis
Advanced technical analysis techniques
Advanced strategies
Courses
Traders will find the following in-depth courses made up of individual lessons utilising video clips, voiceover and presentations:
Beginners: five lessons
Trading tools: six lessons
CFDs and stocks: one lesson
Trading strategies: 10 lessons
Economics: six lessons
Social trading: six lessons
Tutorials
Traders will find two tutorials based on:
MetaTrader platform
MetaTrader mobile app
InvestLite also gives traders the option of a demo account to help them get a feel for the markets without any actual risk of losing real money. Once a real-money account is opened, the trader will automatically receive access to their demo account, which has a balance of $10,000 in virtual money. The demo account is available for seven days and can be extended with a request to the account manager.
InvestLite's website is colourful, sleek and modern. It is easy to navigate, with no 'lagging' or annoying 'pop-ups' present. It is user-friendly with clear tabs to navigate through webpages and accessible information. The education library is extensive, equipping traders with the impartial information necessary to make personalised decisions. On every page, you will find the details for customer service support and the live chat button, available 24/5. There is an overview of all markets accessible through InvestLite, and these can be accessed through web-based, MT4 download or mobile trading platforms.
Traders are offered one-click trading options, zero-commission deposits, transparent trading conditions, international markets, a no hidden fees policy, extra-tight spreads, 350+ CFDs on various assets, and access to professional analysis tools.
InvestLite provides top-class security, ensuring strict firewalls and SSL, trading servers that are located in SAS 70-certified data centres, plus encrypted transactions and communication data servers.
There is a transparent legal section with all necessary policies and regulatory information. The documents are fairly reader-friendly. However, the terms and conditions are quite lengthy and laborious, albeit detailed and informative.
There are three trading accounts available through InvestLite with tiered benefits: Silver, Gold and Platinum. The benefits include increased leverage, a dedicated account manager, fifth decimal, increased swap discount, and customised investment news, dependent upon the account level. All accounts have access to Islamic trading and a full 10 hours of support from 10am to 8pm GMT.
With the opening of a real account, the trader is rewarded with a demo account to utilise $10,000 of virtual money for seven days, in real-time markets, to get a flavour of trading should they wish.
Creating an account with InvestLite is a simple three-step process:
Step 1:
Click on the bright blue tab 'Open Account'.
Enter your name, email address and telephone number. Create a password. Tick to acknowledge that you are over 18 years old and that you have read, understood and agree to the Terms & Conditions, Privacy Policy and Risk Disclosure.
Click 'Create Account'.
Step 2:
An email will be received that gives the login credentials and a link to the InvestLite account. You will then need to provide the following:
Date of birth
Home address
Step 3
Deposit funds of a minimum US$250, which can be paid via wire transfer, credit card or an e-wallet. Fill in the credentials and click 'Deposit Now'. The deposit required can be paid in USD, EUR or GBP currency.
In line with the Know Your Customer (KYC) policy and to protect from fraud, ID documentation will also need to be sent across prior to the account being verified. Once documentation is approved, it may take up to one to two business days for account verification. Documents can be uploaded during the registration process or emailed to support@investlite.com.
InvestLite is unavailable to US, Canadian and some other residents, though it does not specify 'other' residents.
InvestLite offers an affiliate programme offering payback for every verified trader. The partnership programme key features are an advanced payment system, precise analytics to track campaigns' success, a beneficial conversion rate, online enrolment, and compelling commission plans. Affiliates are able to access an extensive choice of marketing materials, designed by a professional team.
For access on the move, traders can download the InvestLite mobile trading app or access the MT4 trading terminal, suitable for Android or iOS, via Google Play or Apple's App Store. The InvestLite mobile trading app offers key features such as a customisable trading environment, stop loss/take profit set-up, multilingual support, 60+ professional analytical tools, real-time balance, 350+ CFDs on various assets, seven time frames from one minute up to one month, and access to an extensive educational hub. Traders can also receive up-to-date news on markets and events.
Robo Trading
For robo trading, traders are directed to the efficient MT4 trading platform. Traders can develop their own algorithmic models and execute trades automatically against the set criteria while analysing market data and signals. The MT4 Expert Advisors (EA) tool enables traders to use models developed by other traders, often for a fee. The more experienced traders will simply bolt the models onto the platform, whereas the new trader can tap into a host of advisory services.
Crypto Currency
InvestLite invites traders to speculate on the popular cryptocurrencies bitcoin, litecoin and ethereum, and/or 30+ other digital coin prices. The CFD offer is with a floating spread and up to 1:2 leverage. Cryptocurrency is a volatile market and offers a challenging yet exciting route for traders to develop their portfolio.
Regulatory details
Investlite is a limited liability company incorporated under the laws of Belize with the registration number 136374. Its registered address is 5 Cork Street, Belize City, Belize. The company is regulated by the International Finance Services Commission (IFSC) and has the licence number 000188/91.
It is operated by Bayline Global World Ltd with the registration number SC517838, which has a registered office address of 69, Brunswick Street, Edinburgh, UK, and by Bayline Trading Ltd.
Payments are processed by Bayline Global World Ltd on behalf of Bayline Trading Ltd.
Due to regional restrictions, services are not offered to US, Canadian and some other residents.
InvestLite has all the necessary policies, which are clear and concise, enabling informed choice and an understanding of rights and responsibilities. The broker has also ensured to safeguard traders' sensitive information through encrypted transactions and communication servers, strict firewalls and SSL. In line with EU regulations, client funds are segregated from the company's accounts and are monitored every day.
InvestLite offers educational tools for potential traders to make informed decisions and choices. It highlights the challenges that may be encountered by trading on the varying markets and alludes to the volatility.
Final Thoughts
InvestLite may be a newly founded broker, but it has proved that it has the technical and the practical requirements to secure a licence under the International Financial Services Commission. It is an award-winning broker with an easy-to-navigate site offering excellent trading platforms.
There are a few less-than-positive points to make. The lack of customer service over the weekend may frustrate some traders who need to wait. The demo account is only available for seven days – however, this can be remedied with a request to the account manager. Services are not available to US, Canadian and some other residents. There are extremely high fees for account inactivity – however, an account termination request can be emailed to customer support to avoid this.
Overall, the positives far outweighs the negatives with InvestLite. The broker offers tight spreads, transparent trading conditions, 350+ CFDs on various assets, professional analysis tools, an extensive education library, and reputable and established trading platforms for both new and experienced traders.
FAQ
We Compare Brokers up to date InvestLite review. We have covered all brokerage aspects in detail to help you make the right decision.
GO TO THE compare brokers
Ratings
Commissions & Fees
Platforms & Tools
Customer Service
Research
Ease of Use
Mobile Trading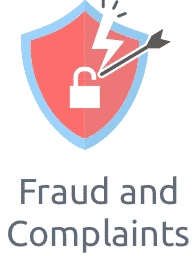 What is your experience with this broker?
With over 4,000 brokers active globally, it's good to share your experience with others. Spread the word on good or bad brokers. Disclaimer: Comments on this site are not the opinion of WeCompareBrokers and we are not responsible for the views and opinions posted by site users. If you are unhappy with any comments, please email complaints @ wecomparebrokers.com
Important: You (the person writing the comment) are responsible for any comments you post and use this site in agreement with our Terms.
Please select the second broker
Get Further Details About To Your Inbox