LiteForex Broker Review
Address: Ajeltake Road, Ajeltake Island, Majuro, Marshall Islands MH96960
forex
cfd
soc_trad
commodities
Spread
From 0.0 pips
Max. Leverage
1:300
Deposit Protection
€20,000 EUR
Min. Deposit
$50 USD
Spread
From 0.0 pips
Max. Leverage
1:300
Deposit Protection
€20,000 EUR
Min. Deposit
$50 USD
Spread
From 0.0 pips
Max. Leverage
1:300
Deposit Protection
€20,000 EUR
Min. Deposit
$50 USD
Spread
From 0.3 pips
Max. Leverage
1:300
Deposit Protection
€20,000 EUR
Min. Deposit
$50 USD
Likes
A choice of three top-class trading platforms
Low minimum initial deposit requirement
Strong Copy and Social trading offering
Dedicated account manager
Super-tight trading spreads and ECN accounts
Dislikes
Some clients can't access crypto markets
Introduction
LiteForex is a long-established broker which offers its clients a first-rate trading experience.
Since 2005 it has focused on giving traders what they need and want. Its success is based on offering clients the world's most popular trading platforms, MetaTrader's MT4 and MT5, and a heap of other nice-to-have features.
The broker has a track record of offering beginner traders an easy route into trading. It was one of the first brokers to offer micro trading so that novices could develop trading skills using small amounts of cash. Even today it's minimum account opening balance is $50. To further break down barriers to entry it also runs introductory schemes which involve third-party wire transfer fees being refunded.
After ticking the boxes in terms of entry level trading, the LiteForex package then helps traders move up the ladder. The research and learning tools are of a high standard and customer support and account managers provide professional support.
The trading infrastructure also caters to advanced trading strategies. Offering a choice of accounts, it's very easy for clients to move up to ECN trading and to take advantage of the VPS service and super tight trading spreads that come with that service.
The firm has a more global outlook than some other brokers. As a result, there are now two LiteForex entities running in parallel. One to cater to global clients, and one to European Union, UEA and Marshall Island ones.
Due to them operating under different regulators, not all the services offered to one group are offered to the other. Though the parts of the service which are offered to both groups of clients, are the same.
LiteForex Investments Limited was founded in 2005 and holds a trading license in the Marshall Islands. To this day it still caters to global clients using its license number 63888. If you sign up for LiteForex from any country other than the EU, UAE or Marshall Islands, this is the platform you will trade off.
Liteforex (Europe) Limited is subject to European Union and registered as a Cyprus Investment Firm (CIF) with the registration number HE230122. It is regulated by the Cyprus Securities and Exchange Commission (CySEC) under license number 093/08 in accordance with Markets in Financial Instruments Directive (MiFID). If you sign up for LiteForex from the EU, UAE or Marshall Islands, this is the platform you will trade off.
If you're looking for tight trading spreads then LiteForex could be the broker for you.
During our testing ECN accounts at LiteForex Investments Limited and LiteForex (Europe) Limited both offered 0.1pip spreads on AUDUSD. On EURUSD they offered spreads as low as zero pips.
The classic account is tailored to beginners and smaller sized trading. There is a corresponding widening of the spread to factor in the volumes being processed.
Spreads are variable, meaning that any improvement in terms is passed on to the client.
It's refreshing to see the Swap Long and Swap Short rates shared with such transparency. Financing costs do add up and are often hidden away. As is often the way, brokers who are most transparent with their fees often have a competitive edge in terms of costs.
As the firm's own site states.
"Under its client loyalty program, LiteForex pays the clients back into their trading accounts deposit fees charged by most payment systems."
This approach helps LiteForex stand out from the crowd. The firm doesn't charge for cash deposits and if third parties do, they offer a compensation scheme so that clients can (usually) be refunded.
LiteForex score well in terms of fees and commissions and have established a reputation for offering very competitive pricing.
Regardless of which LiteForex you trade with, you are provided with the same market leading trading platforms.
There are three platforms available for those looking to take part in both demo server and live trading. These are MetaTrader 4 (MT4), MetaTrader 5 (MT5) and the broker's own Web-Terminal platform.
Many in the trading community will already be familiar with the MT4 and MT5 platforms. If you aren't then you need to be.
MT4 is the world's most popular retail trading platform. It's been operating for almost 20 years and established a position as the go-to platform for traders of all asset groups. It's graphics, charting tools and execution interface still look fresh and are the standard that other platforms aim to match.
MT5 is the successor to MT4. It has the same powerful software, improved and a wider choice of instruments. Possibly through inertia, or possibly through choice many have stuck with MT4. This is particularly the case for traders who use automated programs to trade as MT4 has built a strong reputation for catering for traders looking to run their own models.
There's not much to choose between both platforms and both are hard to beat.
The in-house Web terminal is a different proposition. Its aesthetics are more current and scrolling between markets its obvious that ease of use was a key priority during the design process.
The monitors help the trading process. There is a lot of information available on the dashboard but none of it gets in the way.
Many will find the effortless simplicity of the Web platform appealing. Being accessible via any web browser is an added bonus and ensures clients only need internet access to keep on top of their trades.
Markets
Market coverage will depend on whether your account is held with LiteForex Investments Limited or LiteForex (Europe) Limited.
Clients of the former have a wider choice of instruments and be able to access: Forex, precious metals, oil, global stock indices and NYSE and NASDAQ stocks. They can also trade a range of cryptocurrencies, Bitcoin, Bitcoin Cash, Dashcoin, Ethereum, Ethereum Classic, LiteCoin, Monero, Ripple and ZCash.
Clients of LiteForex (Europe) Ltd still get exposure to most of the asset groups but currently can't access the US equities or crypto markets.
The MetaTrader platforms offer a first-rate trading experience but in general carry fewer markets than some other platforms. That is the case with LiteForex. The total number of markets on offer is sufficient for most traders, but those who like to trade options, ETFs and more obscure equities might be disappointed.
Saying that, there is potential to gain access to a wide range of asset groups including energy commodities and stock indices. Another benefit for the broker of the streamlining their offering is cost-saving, and LiteForex do a good job of passing those savings on to clients.
One of the highlights of the LiteForex platform is the diverse ways that clients can access customer support.
The standard service, in line with the sector sees Live Chat offered 24/5 and toll-free telephone support for extended hours on weekdays. There's also the option of email.
The added extras and approach to support are where the broker stands out
LiteForex's clients are guaranteed twenty-four-hour technical support 5 days a week.
The "single window" system makes it possible to receive competent advice of any department's specialist by use of LiveChat.
The support is multi-lingual and professional
It is possible to contact the finance department to deal directly with them on issues relating to payments and withdrawals
The Community section of customer support guides clients to a range of online outlets where LiteForex has presented helpful information using the platforms that their clients prefer to use.
The FAQs section is a model which other brokers would do well to follow. Its direct, detailed and covers a range of subjects. Most broker FAQ sections appear to be little more than a frustrating firewall between clients and customer support. LiteForex's ability to revolutionise this part of the service is noteworthy.
Its therefore not surprising to learn that LiteForex has won awards for its Customer Service. At the 6th International Investment & Finance Exposition they walked away with "The Best Client Service" award.
LiteForex offer a very comprehensive research and learning service. They break the Beginners section into the following categories
Glossary – a useful and welcome addition to any trading platform
eBooks – to enable a deeper and broader understanding of the financial markets
Tutorials – Tips to help you develop the skills to be profitable
Strategies – market-based analysis aimed at helping you fine-tune your trading and develop a 'trading psychology'
This above is a substantial range of materials but is topped up with more research and analysis, some of it tailored to more experienced traders.
One of the top-picks from the Trader's Tools area of the site is the access to trade-relevant third-party research from Claws&Horns.
More trade-specific analysis comes in the form of the Analytics area. These pieces are up to date studies of trade entry and exit points.
As well as the above LiteForex also offer the standard suite of products such as economic calendars and market news. These don't stand out so much but are after all more generic in nature. The real plus point for LiteForex is the provision of research which can be turned into actual trading ideas.
Registering with LiteForex follows standard market procedure. It is important to ensure you are signing up to the platform tailored to the country where you live.
There are two types of account on offer, Classic and ECN
The leverage terms for LiteForex Investments Limited are more relaxed than those of LiteForex (Europe) Ltd
from 1:1 to 1:500 in CLASSIC accounts
from 1:1 to 1:1000 in ECN accounts
Funding a LiteForex account can be done using a wide range of currencies, including but not limited to EUR, USD, GBP, RUB, JPY, CHF, CAD, AUD, NZD. All deposits are processed in their Secure Client Cabinet, ensuring full financial data security.
The firm offers multicurrency accounts so your trading account balance can be denominated in a choice of euro, US dollar or milli-bitcoin.
The brokers decision to refund commission paid by clients to a third-party payment system has already been mentioned. The detail of the process is that when making a deposit into your trading account, deposit fees will be automatically paid back to your trading account.
LiteForex Investments Limited does not provide service to residents of the EEA countries, USA, Israel, and Japan.
Order Execution
The success of MetaTrader can be partly attributed to the quality of the trade execution. Whether trading manually or using algorithms, the time of trade experience is one which can largely be relied on. The ECN account comes with a no re-quote guarantee.
The VPS service offered to LiteForex clients involves them having around the clock access to a dedicated server.
The ECN account has the extra advantage of tapping in to deep pools of liquidity in the market to try and make your trading more efficient and cost-effective.
Trading on the go is possible via the free Apps that come with MT4 and MT5 or via browser-based trading using Web-trader.
The MetaTrader Apps are free to download and supported by Android and iOS.
MT5 is slightly better than MT4 at transferring functionality from desktop platforms to smaller screens. Saying that MT4 loses only a couple of indicators which means that even on your phone you can build and trade strategies using a comprehensive package of powerful software tools.
The Web terminal can be used on any device with internet connectivity which means it can be opened in a browser both on a computer or handheld devices
Robo Trading
LiteForex offer two routes to a more hands-off trading experience.
The first is Robo-trading, using automated trading models to execute trades in the market for you. The second is Copy-trading.
Both can be kicked off with an initial minimum sum of $50 USD.
The Robo-trading service is supported by the MetaTrader platforms. MT4 is the market leader in terms of trading your own models so provides a reliable and high-quality option. Expert Advisors, the MetaTrader copy service adds a little bit extra, allowing account holders to take on the signals of other traders and apply them to their own account.
The Traders section of the LiteForex platform is the broker's own Copy Trading service. Its easy to filter potential 'Signal Providers' and find a good fit in terms of risk profile.
Information on potential traders is presented with great transparency and its possible to message traders should you have any further questions.
As with other Copy Trading services the forum where leaders and copiers meet can be a good place to pick up ideas on the markets and trading strategies.
Crypto Currency
Crypto trading is currently only supported on the LiteForex Investments Limited platform. This excludes EU based clients from the market.
Those who do have access can access the following markets on competitive terms.
Bitcoin
Bitcoin Cash
Dashcoin
Ethereum,
Ethereum Classic
LiteCoin
Monero
Ripple
ZCash
Regulatory details
The two LiteForex entities are licensed by two different regulators. As a result close attention needs to be paid to the terms and conditions which apply to you.
Liteforex (Europe) Limited is subject to European Union regulations. All relations between the Company and its Clients are governed by the European Union and Cyprus laws. It is registered as a Cyprus Investment Firm (CIF) with the registration number HE230122 and regulated by the Cyprus Securities and Exchange Commission (CySEC) under license number 093/08 in accordance with Markets in Financial Instruments Directive (MiFID).
The firm's address is 124 Gladstonos Street, The Hawk Building, 4th Floor, 3032, Limassol, Cyprus.
If you are based in any of the below countries this is the entity and regulator which will relate to you. Austria Lithuania Bulgaria Luxembourg Croatia Malta Cyprus Marshall Islands Czech Republic Netherlands Denmark Norway Estonia Poland Finland Portugal France Romania Germany Slovakia Greece Slovenia Hungary Spain Iceland Sweden Ireland Switzerland Italy United Arab Emirates Latvia United Kingdom Liechtenstein.
LiteForex Investments Limited was founded in 2005 and holds a trading license in the Marshall Islands. To this day it still caters to global clients using its license number 63888. The entity LiteForex Investments Limited is regulated in accordance with Marshall Islands Business Corporation Act. The Company's address: Ajeltake Road, Ajeltake Island, Majuro, Marshall Islands MH96960.
Both entities provide a full suite of legal documents and present them in an easily accessible way. Topics covered range from the T&Cs on specific markets to Risk Disclosures and Cookie Policies.
Final Thoughts
There is a lot to like about LiteForex.
The trading platform is very user-friendly but at the same time contains a lot of resources which are designed to help clients make a profit.
The research and copy trading functions highlight how the broker is very much focussed on trading and making a profit. This is backed up by the selection of the MT4 and MT5 platforms.
The scheme to reimburse clients the costs associated with bank transfer fees is a positive feature of LiteForex and demonstrates the firm's dedication to supporting its clients. Most of the firm's peer group leave their clients to deal with third party fees and some even add their own costs which just adds to the burden.
When this innovative scheme is considered next to the super tight trading commissions its clear to see LiteForex compare very well on costs. It is though, more than a low-cost broker. LiteForex does things that others don't and is worth at least short-listing in any broker selection process.
FAQ
Welcome to the We Compare Brokers LiteForex review. For your reassurance, we have tested all platforms from customer care through to trades.
GO TO THE compare brokers
Ratings
Commissions & Fees
Platforms & Tools
Customer Service
Research
Ease of Use
Mobile Trading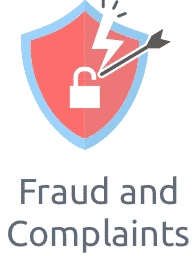 What is your experience with this broker?
With over 4,000 brokers active globally, it's good to share your experience with others. Spread the word on good or bad brokers. Disclaimer: Comments on this site are not the opinion of WeCompareBrokers and we are not responsible for the views and opinions posted by site users. If you are unhappy with any comments, please email complaints @ wecomparebrokers.com
Important: You (the person writing the comment) are responsible for any comments you post and use this site in agreement with our Terms.
Please select the second broker
Get Further Details About To Your Inbox