Mkhonto Broker Review
Address: Palm Grove Houghton Estate Office Park, 2 Osborn Road Houghton Johannesburg, Gauteng
Deposit Protection
Min. Deposit
Likes
CFD liquidity provider with competitive spreads only for other brokers
MT4 and MT5 vanilla platform provider
A broad selection of tradable assets, including over 370 single-stock CFDs
Dislikes
Does not offer services directly to retail customers
Communications limited to email only

Introduction
Mkhonto Financial Services (Pty) Ltd is registered and authorised to operate as a Financial Service Provider (FSP) in South Africa by the Financial Sector Conduct Authority (FSCA). At present, it primarily offers 'B2B' liquidity services and vanilla platform solutions for brokers engaged in providing Contracts for Difference (CFD) to retail customers for a variety of trading assets. It does not engage directly with customers, except as an agent for its brokerage clients.
The company provides access to hundreds of CFD possibilities for popular stocks, forex exchange pairs, Exchange-Traded Funds (ETFs), precious metals, base metals, energies, indices, and cryptocurrencies. The management team has also chosen to partner with the exceedingly popular MetaTrader 4 and 5 trading platform options, enabling desktop, independent web access, and mobile trading with the device of your choice. MT4 and MT5 are well known for their user-friendly interfaces, extensive library of technical indicators, and overall ease of use in enacting trades and following various price histories of chosen assets.
Patrick Mkhonto is the Founder and CEO of the firm. Judging from its registration number of "2012/139222/07", it appears that the firm has been registered for nine years. Among other authorised financial services, it is allowed to perform the duties of an intermediary related to the handling of shares and other derivative instruments, including CFDs.
The firm and its management team uphold the following values:
Customer's Interest: We pay due regard to the interest of our customers and treat them fairly in all our dealings with them.
Act with Integrity: We are guided by the rules of ethical conduct in all that we do. Our relationship with clients, stakeholder and our colleagues is built on trust, respect, and confidentiality.
Practice Excellence: We demand excellence from ourselves and are committed to providing outstanding service levels for clients.
Client Communications: We pay due regard to the information needs of our clients and communicate information to them in a clear, fair, and accurate way.
Innovate: We anticipate the changing needs of our clients and creatively adapt our services to address them.
Deliver Results: We are committed to providing client satisfaction.
Relations with Authorities: We deal with all regulatory bodies openly and cooperatively.
Mkhonto has business relationships with large clients and Tier 1 banking liquidity providers, ensuring that spreads for its CFD trading products are competitive. For users of its vanilla platform services, an additional benefit is that this firm does not charge for implementation or maintenance.
Details for the back-office services of Mkhonto follow on its "Our Solutions" page.
The firm focuses on two individual solution sets:
Liquidity Provider Hub: The firm offers access to Tier 1 liquidity providers across several financial markets. Staff, however, can tailor a solution to fit your specific needs at no cost.
White-Label Solutions: Do you want to outsource technical operating issues to an experienced provider of back-office trading platform services? This solution set is designed for this possibility. MT4 and MT5 products provide desktop, web, and mobile access for your trading customers.
Markets
Mkhonto offers a broad set of assets in eight categories as follows:
Forex: Over 50 forex pairs, including the majors, most minors, and a few exotics.
Indices: Heavily traded and emerging indices are offered.
Precious metals: Gold, silver, and other precious metals are included in this mix.
Energies: Speculate on global energy prices at low prices.
Cryptocurrencies: Mkhonto supports crypto trading, as this volatile area has recently risen in popularity.
Shares and ETFs: Access to the most popular global exchanges assures easy trading.
Base metals: Included with precious metals detailed above, the firm also provides access to copper, steel, and other commodities.
Single stocks: The firm, to its credit, provides seamless access to over 370 single-stock CFDs.
The firm is committed to clear communications with its clients. It has also taken measures to ensure client privacy and the confidentiality of all correspondences.
The management team touts its broad wealth of experience in financial markets as one of the firm's main selling points. The staff includes a host of experts in market research, navigation, and trade execution.
MT4 and MT5 trading platforms are well renowned for their ease of use and straightforward access to trades, charts, indicators, and market news and analyses.
MT4 and MT5 both support mobile trading for the on-the-go trader.
Robo Trading
At present, there is no facility for copy-trading or robo-trading along with experts.
Crypto Currency
Cryptocurrencies are included in the product offering of the firm.
Regulatory details
Mkhonto is regulated by the Financial Sector Conduct Authority (FSCA) of South Africa. Its FSP licence number is 47191, the registration number is 2012/139222/07 and its official address is Palm Grove Houghton Estate Office Park, 2 Osborn Road Houghton Johannesburg, Gauteng.
Final Thoughts
This Mkhonto financial review indicates that Mkhonto Financial Services is in the business of being a broker's broker. If you are a broker seeking an intermediary with access to CFD trading liquidity that will attend to technical details while you focus on the acquisition and retention of customers, then perhaps an email to this firm might be in your best interests.
FAQ
We Compare Brokers upto date appraisal in our Mkhonto Review. To help you decide if they are right for you, we cover every brokerage aspect in detail.
Is Mkhonto a retail forex broker?
No, Mkhonto is strictly a B2B liquidity provider and intermediary for other forex brokers in the industry that need back-office support regarding CFDs.
Yes, the firm is regulated by the Financial Sector Conduct Authority (FSCA) of South Africa and is registered as a Financial Service Provider (FSP) by that agency.
What specific services does Mkhonto provide to its B2B clients?
Mkhonto provides liquidity access for its clients, while their customers utilise MT4 and MT5 platform products to trade hundreds of CFD possibilities for stocks, forex exchange pairs, Exchange-Traded Funds (ETFs), metals, energies, indices, and cryptocurrencies.
GO TO THE compare brokers
Ratings
Commissions & Fees
Platforms & Tools
Customer Service
Research
Ease of Use
Mobile Trading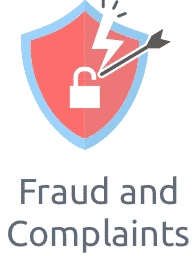 What is your experience with this broker?
With over 4,000 brokers active globally, it's good to share your experience with others. Spread the word on good or bad brokers. Disclaimer: Comments on this site are not the opinion of WeCompareBrokers and we are not responsible for the views and opinions posted by site users. If you are unhappy with any comments, please email complaints @ wecomparebrokers.com
Important: You (the person writing the comment) are responsible for any comments you post and use this site in agreement with our Terms.
Please select the second broker
Get Further Details About To Your Inbox