RoboForex Broker Review
Address: 2118 Guava Street Belama Phase 1 Belize City Belize
forex
etf
stocks
cfd
crypto
commodities
Spread
From 0 points
Max. Leverage
1:2000
Deposit Protection
€20,000 EUR
Min. Deposit
$10 USD
Spread
From $0.1 USD
Max. Leverage
1:20
Deposit Protection
€20,000 EUR
Min. Deposit
$100 USD
Spread
From 0 points
Max. Leverage
1:20
Deposit Protection
€20,000 EUR
Min. Deposit
$10 USD
Spread
From $0.01 USD
Max. Leverage
1:20
Deposit Protection
€20,000 EUR
Min. Deposit
$10 USD
Spread
From 0 points
Max. Leverage
1:50
Deposit Protection
€20,000 EUR
Min. Deposit
$10 USD
Spread
From $0.01 USD
Max. Leverage
1:1000
Deposit Protection
€20,000 EUR
Min. Deposit
$10 USD
Likes
Low minimum deposit amounts
A number of account options available
Support provided for MetaTrader 5
Dislikes
Spreads on certain account types quite high
Mainly focused on major/minor forex currency pairs
Limited cryptocurrency selection
Introduction
Founded in 2009, RoboForex was one of the new wave of online forex brokers to burst onto the scene. Since then, this broker has gone from strength to strength and has become one of the most familiar names in an increasingly crowded market.
Despite all the competition in this space, RoboForex has continued to build its reputation through delivering the best possible trading conditions for its clients, using innovative technologies.
Since its launch, the platform has registered over 3.5m trading accounts. This is a truly staggering figure, even compared to some of the biggest brokers out there, and is a testament to the broker's client focus and steady development over recent years.
Not only has RoboForex managed to build up a client base of 800,000 across 169 countries, but it has also amassed a total of 10 prestigious industry awards to its name along the way. Many of these awards have come relatively recently in RoboForex's history, with five won in 2020 alone! These include awards for best investment products, best partnership programme, most trusted broker, most transparent broker, and best trading app.
These awards, alongside its growing client base, are encouraging signs of this broker's integrity and the reputation that it has established as a solid trading platform. However, let's go deeper to pinpoint what it is that keeps traders coming back to RoboForex when there is so much competition out there.
Along with so many other platforms these days, the commissions and fees charged for trading with RoboForex will depend entirely on the type of account selected. In all, there are five different account types on offer, each of which caters for a specific type of trader. The five accounts are Prime, ECN, R-Trader, Pro-Cent, and Pro-Standard.
The Prime account provides access to 28 currency pairs, metals, CFDs on US stocks/indices/oil, and cryptocurrencies. It has a minimum deposit of $10 and provides floating spreads starting from 0 pips. The prime account offers some of the most competitive trading conditions and is intended for advanced traders.
The ECN account is the most popular account type and is intended primarily for professional day traders. It provides floating spreads from 0 pips on 36 currency pairs, metals, cryptocurrencies, and CFDs on stocks/indices/oil. Leverage up to 1:500 is available.
The R-Trader account is a bespoke account designed specifically for trading with the multi-asset web platform R-Trader. It provides access to a staggering 12,000 indices, cryptocurrencies, stocks, and a range of CFDs. Spreads start from 0.01 pips depending on the asset class used.
The Pro-Cent account is specifically designed to use cents as the base currency (i.e. US cent, EU cent, GBP pence, etc.), and is designed for traders to test out their trading strategies. It can be used across 36 currency pairs and metals, as well as cryptocurrencies. It provides access to floating spreads starting from 1.3 pips.
The Pro-Standard is one of the more popular account types offered by RoboForex and is used by traders of all experience levels. It gives traders access to 36 currency pairs, cryptocurrencies, metals, and CFDs on stocks, indices and oil. It is a floating spread account that starts from 1.3 pips. Additionally, it provides trading on leverage up to a maximum of 1:2000.
As you can see, there is quite a lot of variation in terms of the commissions and fees you may be charged, depending on the type of account you open with the broker. For this reason, it can be difficult to gauge exactly how much it will cost you to trade on the RoboForex platform. With this said, however, we were quite impressed by the amount of choice offered by this broker. Having so many account types available allows plenty of scope to choose the type that suits your specific trading style. This is good to see, as it makes the platform equally accessible to novice and more experienced traders.
Additionally, when it comes to the fees, commissions and pricing structure, RoboForex is extremely transparent, and it is not difficult to find this information on its website. This is one of the important factors that we appreciated about using the RoboForex trading platform.
In its mission statement, RoboForex states that it is a technologically driven broker that focuses on delivering the latest, most innovative trading solutions to its clients. Is this just sales talk, or does RoboForex really live up to what it has promised?
We are happy to report that this is not just talk. RoboForex really does deliver on its promise to make the most innovative trading solutions available to all of its clients. What are some of the tools that RoboForex puts at your disposal?
In terms of the basic trading platforms provided, RoboForex primarily uses the MetaTrader suite. This includes both MetaTrader 4 (MT4) and MetaTrader 5 (MT5). Within the online trading and investment space, the MT4 platform has, by this stage, essentially become the industry standard. It is therefore no great surprise that RoboForex has made this available to its users. MT4 includes all the advanced trading tools and features that you could want from a trading platform, delivered in a fully customisable, beginner-friendly layout.
RoboForex also provides access to the MT5 platform, which is the long-awaited update. It has all the familiar features of the MT4 platform but includes some additional options to choose netting and hedging systems. Although the majority of users will tend to stick to the familiar MT4 platform, it is good to see support for MT5 being provided at such an early stage. The uptake of MT5 within the industry has been quite slow, so it is good to see that RoboForex is keeping ahead of the curve.
RoboForex also makes a number of other tools and features available to its clients. These include the proprietary WebTrader platform, the in-house MobileTrader app, a multi-asset charting and technical analysis platform called 'Trader', a Trading Strategy Builder tool that allows you to create and test algorithmic trading systems, and the CopyFX platform. Additionally, users of the RoboForex platform are also able to access the cTrader platform, which gives traders direct STP access to the global currency market.
Of these, the Trading Strategy Builder tool and the CopyFX platform will probably have the most appeal, as they allow traders to automate many aspects of their trading strategy. Although both are primarily designed for the intermediate and advanced trader, they should also be accessible to novice traders.
Markets
At one time, RoboForex was primarily a forex-focused broker, but over the years, it has gradually expanded its financial instrument offerings. Its current selection includes currency pairs, stocks, indices, commodities, metals, cryptocurrencies, and CFDs on all of the above. Traders should keep in mind, however, that access to instruments may be more limited with some account types than others.
In terms of the stocks on offer, RoboForex focuses on offering CFDs. In total, there are 12,000 CFD instruments available, though these will be mainly available through the R-Trader account. Its forex offering covers a total of 40 currency pairs. These stick mainly to the major and minor currency pairs, with little support for exotic pairs. Indices are available, as are cryptocurrencies, metals and commodities. The cryptocurrency offering is not necessarily the strongest, and is currently limited to a total of 26 cryptocurrency CFDs – including BTC, Dash, EOS, Ethereum, Litecoin and Ripple.
Overall, while not necessarily the most extensive spread of instruments – particularly in the case of forex and cryptocurrencies – RoboForex has nevertheless put together a decent selection of instrument types. Regardless of whether you are a novice or an advanced trader, there will most definitely be something on offer for you here!
One of the most important but frequently overlooked aspects of any trading platform is the level of customer support made available. When something goes wrong with your trading account, you need to feel assured that you will be able to access a qualified, responsive customer support team for advice.
Thankfully, we can report that when it comes to the level of customer support on offer, RoboForex does not disappoint. The 'Contact Us' section can be accessed through the link in the top right-hand corner, and from there you are offered a number of access options. These include email addresses, phone numbers and even a live chat box.
RoboForex provides customer support in a total of 13 different languages. It also provides a number of different email addresses, depending on the nature of your query. These factors point to a more streamlined customer support experience.
Customer support is available 24/7, which means that no matter where you are located and no matter what time of day it is, you will be able to get in contact with a member of the customer support team. There is also a 'callback' facility, which allows traders to submit a question and request a callback from a member of the customer support team.
Generally speaking, we found the RoboForex customer support team to be quick, responsive and very helpful.
Another important feature that we consider when reviewing trading platforms is the educational and learning resources made available to users of the platform. This is particularly important for novice traders.
In this respect, our review finds that RoboForex has a number of excellent learning and education resources available, which will be useful to traders of all skill and experience levels. These include a general forex analysis and forecasts section, which provides up-to-date industry news and technical analysis updates. This section will primarily be of interest to day traders using technical analysis as part of their trading strategy. There is also a blog and an economic calendar, which will help in planning important events on the trading calendar.
The website also contains a 'members only' education section that provides in-depth guides on a variety of topics. These range from general advice on managing your trading account, to a guide to the deposit and withdrawal of funds, and tips on how to study new instruments. Perhaps of most use are the in-depth overviews of all the trading tools and platforms offered by RoboForex. A range of topics are covered in this section, from the basics of how to open your account, to how to make your first trade.
This well-stocked resource library, and the variety of the learning materials offered, are just more proof that RoboForex is trying to make its platform as accessible and user-friendly as possible to new traders.
The RoboForex trading platform is equally beginner-friendly, and this is really clear from the design choices it has made.
The website is very easy to navigate. Despite having a fair bit of on-screen information to organise, the site never feels cluttered or overwhelming, and the navigation makes it relatively straightforward for users to find their way around. If all else fails, however, there is a search bar located in the top right-hand corner of the homepage.
We were particularly impressed by the proprietary WebTrader and MobileTrader app. We found both to be well designed and to provide a good alternative to those offered by MetaTrader.
These findings support our view that the RoboForex platform is equally well suited to both novice and advanced traders.
For those who like to use their trading account 'on the go', RoboForex offers a number of options.
First and foremost, there are dedicated mobile versions of the MT4 and MT5 trading platforms, which can be downloaded directly from the MetaTrader website or via the RoboForex platform. These are both robust and easy to use, and should suit the needs of most traders.
Alternatively, RoboForex has developed an in-house mobile trading app that provides a user-friendly alternative to the familiar MT4 and MT5 mobile trading apps. All of these options come fully adapted for either iOS or Android devices and take relatively little effort to get up and running.
Last, but not least, the broker also offers a proprietary WebTrader platform that gives immediate access to your trading account from any desktop or mobile browser. This is a great option if you prefer not to download the standalone mobile trading app.
Regulatory details
RoboForex Prohibited countries:
Australia | Austria | Belgium | Bulgaria | Canada | Croatia | Cyprus | Czech Republic | Denmark | Estonia | Finland | France | Germany | Greece | Hungary | Iceland | Ireland | Italy Japan | Liechtenstein | Lithuania | Luxembourg | Malta | Netherlands | Norway | Poland | Portugal | Romania | Slovakia | Slovenia | Spain | Sweden | United Kingdom | United States
From their website:
There is a high level of risk involved when trading leveraged products such as Forex/CFDs. You should not risk more than you can afford to lose, it is possible that you may lose the entire amount of your account balance. You should not trade or invest unless you fully understand the true extent of your exposure to the risk of loss. When trading or investing, you must always take into consideration the level of your experience. Copy-trading services imply additional risks to your investment due to nature of such products. If the risks involved seem unclear to you, please apply to an outside specialist for an independent advice.
Final Thoughts
RoboForex is based in Belize and is regulated by the International Financial Services Commission of Belize (IFSC). Its licence no. is 000138/107 and it provides segregated trading accounts with negative balance protection.
If you are looking to start trading with an internationally focused broker that gives users access to thousands of financial instruments, excellent trading conditions, and some of the best online trading tech we have come across, RoboForex is just the platform for you!
However, beyond the trading instruments and trading conditions, RoboForex has more to offer both novice and advanced traders. It provides account holders with a range of tools and trading platform features, together with a wide variety of educational and learning materials.
From a customer trust and safety perspective, RoboForex maintains the highest possible standards of professional integrity. Not only has it recently won a number of industry awards for customer trust and transparency, but it is also clear that RoboForex has gone to great lengths to make all of the relevant regulatory information readily accessible through its website. Some of the additional customer protections it has in place include negative balance protection, a compensation fund, and a civil liability insurance programme.
If all this sounds impressive but you are still unsure about whether you should take the plunge and sign up or not, RoboForex makes a full-featured demo account available for new users. This is completely free and allows traders to try out the platform without the need to commit any funds.
In summary, this review concludes that if you are looking for a new trading platform that is feature-rich, with a great reputation behind it, this broker should definitely be shortlisted.
---
Before you go…. have you spotted any data in our review which you think is inaccurate? If so please tell us
FAQ
See what industry experts say in our Roboforex Review. From charges and commissions through to customer service, we cover all aspects.
GO TO THE compare brokers
Ratings
Commissions & Fees
Platforms & Tools
Customer Service
Research
Ease of Use
Mobile Trading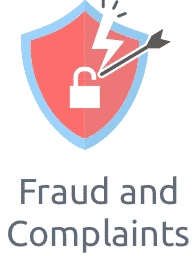 What is your experience with this broker?
With over 4,000 brokers active globally, it's good to share your experience with others. Spread the word on good or bad brokers. Disclaimer: Comments on this site are not the opinion of WeCompareBrokers and we are not responsible for the views and opinions posted by site users. If you are unhappy with any comments, please email complaints @ wecomparebrokers.com
Important: You (the person writing the comment) are responsible for any comments you post and use this site in agreement with our Terms.
Please select the second broker
Get Further Details About To Your Inbox