Swissquote Broker Review
Address: 2 Rue Edward Steichen, 2958 Luxembourg
forex
etf
stocks
cfd
crypto
commodities
Spread
1
Max. Leverage
1:300 Pro
Deposit Protection
£50,000
Min. Deposit
£100
Spread
1
Max. Leverage
1:300 Pro
Deposit Protection
£50,000
Min. Deposit
£100
Spread
0.6
Max. Leverage
1:300 Pro
Deposit Protection
£50,000
Min. Deposit
£100
Deposit Protection
Min. Deposit
Deposit Protection
£50,000
Min. Deposit
£100
Spread
1
Max. Leverage
1:300 pro
Deposit Protection
£50,000
Min. Deposit
£100
Likes
Choice of account types
MT4 and MT5 trading
Wide range of instruments
Dislikes
High minimum deposit
Limited deposit options
Monthly fee on inactive accounts
Our Swissquote review will take an in-depth look at the features of this broker, from fees and charges to the choice of trading platforms that are available. Our aim with this review is to help you identify if Swissquote is the best broker for you, given your trading objectives. Swissquote is a multi-asset broker, founded in 2000, and based in Luxembourg, with an office in London focused on CFD and forex trading. The brokerage is fully regulated by the Commission de Surveillance du Secteur Financier (CSSF) and the Financial Conduct Authority (FCA). The broker has a broad range of tradeable instruments available, including FX, CFDs, stocks, indices, ETFs, mutual funds, commodities and cryptocurrencies, with access to more than 20 stock exchanges worldwide. Leverage of up to 1:30 is available on CFD instruments and forex.
The broker has a range of features that will appeal to both new and more experienced traders. Its on-site education portal is of particular interest to beginner traders, and the platform is generally very easy to navigate. There is a choice of account types, including an option to open a Smart Portfolio, allowing traders to be relatively 'hands-off', with trading managed according to a risk profile selected by the client. Traders with Swissquote also have access to Trading Central, a source of useful trading signals that can help clients develop and manage their trading strategies by providing important real-time market data. Swissquote is a well-respected and popular firm within the global financial services sector, serving 390,000 clients worldwide.
Swissquote pricing can be a little complicated, as it varies according to the asset class being traded and the type of account held, but it is also highly transparent, with all costs clearly laid out on the website, and very few hidden charges. The broker operates a zero-commission model on forex and CFD trading, with all profits coming from the spreads, which vary according to the instruments being traded, but start at 0.8 pips for popular forex pairs on Prime accounts. Premium accounts are the most popular choice for trading forex and CFDs, and holders of this account type can expect spreads starting at 1.0 pips, whereas Standard account holders are offered spreads from 1.5 pips.
With other instruments, there will be commissions and trading fees involved. When trading stocks and ETFs, charges start at 0.1%, or €14.95 per trade, on all markets. There is an annual management fee for mutual funds, which can be reduced by up to 50% if you decide to invest in selected 'clean funds'. There are no custody fees for mutual funds, and Swissquote's convenient multi-currency account (with access to 22 fiat currencies) means that currency conversion fees can be kept to a minimum. Smart Portfolios have a different set of charges, with annual account costs amounting to between 0.40% and 0.90% depending on the size of your portfolio. In addition, there will be a product fee of between 0.54% and 0.94%, depending on the type of risk profile chosen. Smart Portfolios do not incur entry and exit fees, redemption fees, custody fees, or any trading or transaction fees.
There are always a few 'hidden extras' when trading online with any broker, but Swissquote keeps these to a minimum. There is no account maintenance fee on active accounts, though an account fee of €15 a month will apply if you do not trade at all in a given month. There is also an inactivity fee of €100 if your account is dormant for two years. This increases in subsequent years if the account is not closed or reactivated. There are no broker-levied deposit or withdrawal fees, though your bank may charge a transaction fee and a currency conversion charge if your trading account is in a different currency from your bank account. Please remember that broker fees and charges are subject to change, sometimes at short notice, so there may be other fees that apply to your account that are not mentioned in this Swissquote review.
Swissquote offers a choice of trading platforms depending on the instrument being traded. If you are trading forex and CFD instruments, you will have access to the award-winning MetaTrader 4 (MT4) and MetaTrader 5 (MT5) trading platforms, which come with a variety of built-in trading tools and technical indicators, along with the facility to integrate with a variety of third-party applications. These platforms offer a great deal of flexibility and convenience, facilitating a wide variety of trading styles and techniques.
Swissquote also has its own proprietary eTrading platform, which is used for trading other instruments. The broker provides access to over 100,000 financial products via this single platform. It is robust and intuitive, with a customisable workspace and a range of convenient features, such as a quick search function to locate any available instrument instantly, customisable watchlists to monitor the instruments you are interested in, and a comprehensive market overview section. Another fully integrated part of the Swissquote trading experience is the Trading Central software, also available to all clients, and designed to keep traders updated with real-time market data across multiple asset classes. Swissquote also provides all of the technical indicators and charting tools that you would expect from a reputable brokerage, including Autochartist. There are also educational resources and market analysis tools.
Markets
Swissquote is a true multi-asset brokerage offering a broad range of instruments, in multiple asset classes, across all markets. There are around 130 forex currency pairs available to trade, including major and minor pairs and some exotic pairs. The broker also offers 12 cryptocurrencies, including Bitcoin, Ethereum and Litecoin, along with other digital assets. CFDs are available, providing potential exposure to stock indices, commodities and bonds. Other markets that can be accessed via Swissquote include single stocks, ETFs and mutual funds. The company offers access to over 20 global stock exchanges, with a potential to invest in around 3m products, including more than 20,000 ETFs and over 2,000 low-cost clean funds from major asset management companies, to allow for plenty of diversification of your portfolio.
When it comes to trading stocks, Swissquote customers have the ability to trade in major companies from Europe, North America and the Asia-Pacific region, with access to the NYSE, NASDAQ, LSE, ASX and many other global exchanges. As well as single stocks, clients may choose to trade stock indices, with several major US and European indices available as CFDs. A stock index simply measures a group of stocks and aims to reflect the performance of the related economy. ETFs on offer include a wide selection from world-renowned asset management companies such as BlackRock and iShares. For those not familiar with ETFs, these funds are basically a basket of securities bundled together and traded as a single instrument to allow for a more diversified investment profile.
Swissquote offers a few different customer support options, including email, phone and live chat. The broker also maintains active social media accounts on a number of channels, giving clients a quick and convenient way to get in touch. All available customer support channels can be accessed by new and existing clients, and the broker provides a wealth of information for customers across the website, including a FAQ page, which provides the answers to commonly asked questions regarding issues such as products available, costs and charges, and account management. Swissquote also provides resources for its clients in the form of an education centre. This is easily accessed via the website, and provides eBooks, online courses, video tutorials and free demos. The resources cover topics such as general trading skills, chart patterns and technical analysis, and risk management. There are also specific resources to support clients as they learn to use the eTrading platform, and there is a User Guide to the platform that can be downloaded from the education centre for easy reference.
Swissquote provides clients with market news, research, analysis and an array of learning materials to help them with their trading activities. The research section can be found under the 'Newsroom' tab on the Swissquote website. This is where you can access constantly updated daily news articles that are relevant to the financial markets around the globe, with in-depth analysis and exclusive insights on a range of markets and issues. It is also where you will find the Swissquote magazine, which includes detailed interviews and in-depth articles on key market players worldwide. You can read the magazine online or order a print copy, which is delivered six times a year. MT4 and MT5 clients also have access to the Trading Central plugin, which provides traders with both technical and market analysis, including a Daily Market Report. The separate education portal provides a range of learning resources that includes market analysis, trading psychology, risk management, and other topics that will help clients with learning to analyse the research available and apply it to their daily trading strategies.
Swissquote is a high-quality, multi-asset brokerage and the platform is generally easy to use. The website is clean, clear and user-friendly, with all relevant information clearly displayed and easy to find. Setting up an account is straightforward and quick to do, and the entire process is carried out online. Simply register with the broker and you will get clear instructions as to how to get your account opened, set up and funded. The only thing that may be a little confusing is choosing your platform. It is not immediately obvious, but those trading forex and CFD instruments will be using the MT4 or MT5 platform. Other traders will use the main eTrading platform.
In our opinion, the Swissquote platforms are quite intuitive and easy to navigate. Most traders will be able to find their way around with ease, and there is a very comprehensive user guide available, along with short explanatory videos and free demos, which makes getting started easier than with many other brokers. The education centre is also very easy to navigate, and very helpful to less experienced traders, and the daily market news and trading signals make life easier for Swissquote customers. For some traders, one very positive feature of this brokerage is the option to access various markets and trade in different asset classes. There is an excellent choice of instruments, especially when it comes to forex pairs, and unlike many brokers, crypto trading is also available. This makes the trading experience easier for multi-asset traders at all levels.
Mobile trading is a feature that online traders around the world are finding increasingly important. Whether you want to trade on the go all day, every day, or simply have access to your trading account on the rare occasions you are away from your desk, mobile trading is the answer, and Swissquote is dedicated to providing it. Mobile apps are available for both iOS and Android devices, and are available to download free from the App Store and Google Play. Customers will be happy to find that the mobile apps have almost all the same features as the main platform, including easy access to technical analysis and charting tools, detailed real-time financial information, and price notifications. The apps provide traders with an easy-to-customise, personalised interface, and work well, incorporating all of the important functions that mobile traders are likely to need to access. As with any trading apps, clients will need to get used to the different layout and navigation options, but the apps certainly compare well with similar offerings from other brokers.
Robo Trading
Swissquote offers a robo-advisory account for those traders who prefer to automate their trading activities. The Swissquote robo-advisor software is built on an award-winning algorithm, and is designed to create a bespoke investment portfolio, based on your preferences, and then monitor it 24 hours a day, seven days a week, seeking to continuously optimise your investments over time. In order to set up a robo trading account, you will need to set parameters within which you wish to trade. You will choose the level of risk you are comfortable with, and if you want, the types of securities and locations you want to invest in. The robo-advisor does the rest. There is also an option to compare the strategy you have chosen with other strategies, and change your strategy at any time. The robo-advisor will generate a new portfolio based on any changes you have made. Swissquote offers a risk-free robo-advisory demo account, using virtual money, so that you can test potential strategies in realistic market conditions before committing to a live robo-advisor account.
Crypto Currency
There are various cryptocurrencies and other crypto-assets available to trade at Swissquote. As most traders will be aware, digital currencies are highly speculative investments with high volatility, and carry inherent risk. However, if you are planning to trade in this asset class, this broker allows you to do so easily, with 12 cryptocurrencies available, including Bitcoin. As with other assets, pricing is transparent, with a transaction fee of between 0.5% and 1% charged, according to volume. With cryptocurrencies, there are no deposit fees for deposits equivalent to $500 or more, and a flat fee of $10 on deposits of less than this. There is also a $10 withdrawal fee. No custody fees, stamp or stock exchange tax is charged on cryptocurrencies.
Regulatory details
Swissquote is fully regulated and licensed by the Commission de Surveillance du Secteur Financier (CSSF), under the oversight of the European Central Bank. The firm is therefore also governed by the Markets in Financial Instruments Directive (MiFID), a European regulation that aims to increase transparency and standardise regulatory disclosures required for financial services firms that operate within the EU. In regard to its operation in the UK, Swissquote Ltd is authorised and regulated by the Financial Conduct Authority (FCA). Swissquote Bank Europe has full bank status and is an AAA-rated financial centre renowned for investor protections. Client assets are held securely by a custodian and cash funds of up to €100,000 are protected.
Final Thoughts
Our Swissquote review has found this firm to be a reliable, well-regulated broker with a good range of assets, transparent pricing, and a high-quality platform. The brokerage offers a particularly good range of forex pairs, a variety of CFD instruments, cryptocurrencies, and other assets. The proprietary eTrading platform is straightforward and intuitive, and clients trading forex and CFDs have access to MT4 and MT5 platforms. Mobile trading is available, along with robo-advisory services and a range of advanced trading tools. The broker is fully licensed and regulated, and offers excellent client protection. There are disadvantages with any broker, of course. At Swissquote, we found the minimum deposit amounts to be quite high and deposit methods to be very limited. There is also a monthly fee on inactive accounts. Overall, however, we found Swissquote to be a reputable, versatile and competitive brokerage.
FAQ
Our Swissquote review gives you the most up to date appraisal. We have tested all aspects from trade to platforms for your peace of mind.
GO TO THE compare brokers
Ratings
Commissions & Fees
Platforms & Tools
Customer Service
Research
Ease of Use
Mobile Trading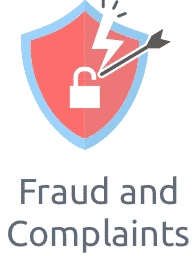 What is your experience with this broker?
With over 4,000 brokers active globally, it's good to share your experience with others. Spread the word on good or bad brokers. Disclaimer: Comments on this site are not the opinion of WeCompareBrokers and we are not responsible for the views and opinions posted by site users. If you are unhappy with any comments, please email complaints @ wecomparebrokers.com
Important: You (the person writing the comment) are responsible for any comments you post and use this site in agreement with our Terms.
Please select the second broker
Get Further Details About To Your Inbox