TD Ameritrade Broker Review
Address: 200 S 108th Ave. Omaha, USA
forex
etf
stocks
crypto
spread_bet
commodities
Spread
From 1 pip
Max. Leverage
1:4
Deposit Protection
NIL
Min. Deposit
$0 USD
Spread
From 1 pip
Max. Leverage
1:4
Deposit Protection
NIL
Min. Deposit
$0 USD
Spread
From 1 pip
Max. Leverage
1:4
Deposit Protection
NIL
Min. Deposit
$0 USD
Spread
Floating
Max. Leverage
1:4
Deposit Protection
NIL
Min. Deposit
$0 USD
Deposit Protection
Min. Deposit
Spread
From 1 pip
Max. Leverage
1:4
Deposit Protection
NIL
Min. Deposit
$0 USD
Likes
Managed portfolio service
Wide range of trading instruments offered
Very good reviews
No Account Minimum
Dislikes
TD Ameritrade's commission structure makes them an expensive place to trade, though frequent traders can negotiate their own rates
Costly broker-assisted trades
Limited number of funding options
TD Ameritrade is a well-known name, and its branches can be found in towns and cities across the US – lending it a legitimacy that is not necessarily an option with other brokers. TD Ameritrade is a company which has a long history, and it dates back to 1975. It has made history on several occasions: in 1988, for example, it became the first firm to provide automatic trading services over touch-tone telephones.
TD Ameritrade charges several fees for its products and services which its traders should always be aware of. One of it's main asset classes offered is options, and it will cost $6.95 plus another $0.75 per contract – which is a relatively high price. It also costs $75 US dollars to take all of your cash out of your account, so liquidating it could be an expensive business. However, it's worth noting that there is a basic level of funds which needs to be kept in your account at all times – so you can dip in and out of your TD Ameritrade trading career as you please. There's also no fee for inactivity, which marks out this broker again compared to others.
TD Ameritrade offers a wide variety of tools to its customers, and you're likely to always be able to find one that will work for you. It provides, for example, a web platform which is handy if you're planning to trade sat at your computer each time. You can also choose to use the thinkorswim platform, which offers excellent analytics services – although this will require installation. In terms of mobile apps, meanwhile, you will be able to make the most of the TDA Mobile app. Although this is only available on Apple's operating system, there is also the TDA Mobile Trader companion to the thinkorswim platform.
Customers of TD Ameritrade have access to a whole host of top-end customer service options, so you will never have to worry about whether you can get in touch with them. It's possible to access support over the phone 24 hours a day and seven days per week, although if your query is about something specifically technical, then you will need to ensure that you place the call between 7am and 6pm Eastern time. Text chat is also possible with this broker, and you can access that via Facebook Messenger and through the iPhone messaging service. If you're in the US, there are almost 400 in-person branches to choose from. There does not appear to be a direct email address however, so Facebook is a necessity if you wish to email.
Regulatory details
TD Ameritrade Prohibited countries:
Australia | Canada | Europian Union Countries | Hong Kong | Japan | Saudi Arabia | Singapore | United Kingdom
Carefully consider the investment objectives, risks, charges and expenses of any investment company before investing. A prospectus contains this and other important information. Contact us at 800-669-3900 for a copy. Read carefully before investing.
Reviewed against 15 other online brokers, TD Ameritrade was named #1 Overall Broker in the StockBrokers.com 2019 Online Broker Review. We rated #1 in several categories, including "Customer Service" (3 years in a row), "Platforms & Tools" (8 years in a row), "Education" (7 years in a row), and "Beginners" (7 years in a row). We also received several industry awards, including #1 for "Broker Innovation" (2 years in a row), "Trader App" (TD Ameritrade Mobile Trader, 2 years in a row), "New Tool" (Apple Business Chat), "Trader Community" (5 years in a row) and "Desktop Platform" (thinkorswim®) (4 years in a row). We were also rated Best in Class (within the top 5) for "Offering of Investments" (5 years in a row), "Research" (8 years in a row), "Mobile Trading" (7 years in a row), "Ease of Use" (3 years in a row), "Active Trading" (9 years in a row), and "Options Trading" (9 years in a row).
ETFs can entail risks similar to direct stock ownership, including market, sector, or industry risks. Some ETFs may involve international risk, currency risk, commodity risk, and interest rate risk. Trading prices may not reflect the net asset value of the underlying securities. Commission fees typically apply.
Market volatility, volume, and system availability may delay account access and trade executions.
TD Ameritrade does not charge platform, maintenance or inactivity fees. Commissions, service fees and exception fees still apply. Please review our commissions and fees for details.
A rollover is not your only alternative when dealing with old retirement plans. Learn more about rollover alternatives.
Offer valid for one new Individual, Joint, or IRA TD Ameritrade account opened by 10/31/2019 and funded within 60 calendar days of account opening. To receive $100 bonus, account must be funded with $25,000- $99,999. To receive $300 bonus, account must be funded with $100,000-$249,999. To receive $600 bonus, account must be funded with $250,000 or more. Offer is not valid on tax-exempt trusts, 401(k) accounts, Keogh plans, profit sharing plans, money purchase plans, accounts managed by TD Ameritrade Investment Management, LLC, TD Ameritrade Institutional accounts, or current TD Ameritrade accounts. Offer is not transferable, is not valid with internal transfers, and is not valid in conjunction with certain other offers.
Limit one offer per client. Account value of the qualifying account must remain equal to, or greater than, the value after the net deposit was made (minus any losses due to trading or market volatility or margin debit balances) for 12 months, or TD Ameritrade may charge the account for the cost of the offer at its sole discretion. TD Ameritrade reserves the right to restrict or revoke this offer at any time. This is not an offer or solicitation in any jurisdiction where we are not authorized to do business. Please allow 3-5 business days for any cash deposits to post to account.  (Offer Code: MKT600)
Taxes related to TD Ameritrade offers are your responsibility. All Promotional items and cash received during the calendar year will be included on your consolidated Form 1099. Please consult a legal or tax advisor for the most recent changes to the U.S. tax code and for rollover eligibility rules.
This is not an offer or solicitation in any jurisdiction where we are not authorized to do business or where such offer or solicitation would be contrary to the local laws and regulations of that jurisdiction, including, but not limited to persons residing in Australia, Canada, Hong Kong, Japan, Saudi Arabia, Singapore, UK, and the countries of the European Union.
Brokerage services provided by TD Ameritrade, Inc., member FINRA/ SIPC. TD Ameritrade is a trademark jointly owned by TD Ameritrade IP Company, Inc. and The Toronto-Dominion Bank. © 2019 TD Ameritrade.
Final Thoughts
TDAmeritrade is in many ways a top broker, and it's a service that offers benefits like an extensive range of products and assets, various quality technical tools and more. Those who trade on the go via Android may find at least one of the mobile apps lacking, while there are high fees on a lot of actions. But overall, this is a broker who knows how to treat its customers well – and it's backed up by decades of experience.
---
Before you go…. have you spotted any data in our TD Ameritrade review which you think is inaccurate? If so please tell us
FAQ
Welcome to the We Compare Brokers TD Ameritrade review. We have tested all aspects from trade to platforms for your peace of mind.
GO TO THE compare brokers
Ratings
Commissions & Fees
Platforms & Tools
Customer Service
Research
Ease of Use
Mobile Trading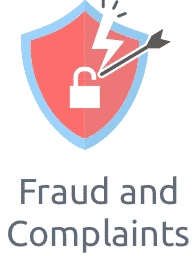 What is your experience with this broker?
With over 4,000 brokers active globally, it's good to share your experience with others. Spread the word on good or bad brokers. Disclaimer: Comments on this site are not the opinion of WeCompareBrokers and we are not responsible for the views and opinions posted by site users. If you are unhappy with any comments, please email complaints @ wecomparebrokers.com
Important: You (the person writing the comment) are responsible for any comments you post and use this site in agreement with our Terms.
Please select the second broker
Get Further Details About To Your Inbox