Trade360 Broker Review
Likes
Good choice of account types
Robust and intuitive trading platforms
Wide range of instruments
Fully regulated broker
Dislikes
No welcome bonus
No US clients
Spreads are relatively high

Introduction
Our Trade360 review considers all aspects of the broker's offerings and features, from fees and commissions to the choice of account types available. Our aim is to help you decide whether Trade360 is the best broker for you. Trade360 is a CFD broker, founded in 2012, and based in Limassol, Cyprus. The brokerage is fully regulated by the Cyprus Securities and Exchange Commission (CySEC). The company provides a range of tradeable instruments as CFDs. Instruments available include forex, stocks, indices, ETFs and commodities. All instruments at Trade360 are available to trade as contracts for difference (CFDs), allowing traders to use leverage in order to trade with higher levels of capital and take advantage of price changes of an asset, without ever owning the underlying asset. Leverage of up to 1:30 is available for all Trade360 retail account holders.
Trade360 offers a number of features that will appeal to a broad range of traders. There is a good choice of account types that allow traders to pick an account that meets their specific needs, and all account holders have access to the broker's exclusive CrowdTrading technology. Trade360 clients also have access to Trading Central, a source of useful trading signals to help clients develop successful trading strategies. The firm operates within a strong regulatory framework, and offers clients a range of protections that are laid out in the firm's legal documents, clearly displayed on the website.
Trade360 has built a strong reputation and a happy customer base. Evidence of this can be seen in the broker's growing list of industry awards. At the 2020 European Global Business Awards, Trade360 won the Most Innovative Social Trading Technology and the Best Gold Trading Broker. It has also taken the Forex Innovator award three times, in 2015, 2016 and 2019, at the AtoZ Markets Forex Awards. The firm serves a customer base across the European Economic Area, and also in Australia, where it is fully regulated by the Australian Securities and Investments Commission (ASIC).
Trade360 operates a zero-commission model on most accounts, which means that the broker's profits are taken from the spreads. When this is the case, it is common to find that the spreads themselves are higher than at many competitors. This is the case at Trade360, where spreads tend to be fairly high, especially on Mini and Standard accounts (which do, of course, come with other advantages such as a low minimum deposit). Before opening a trade, it is important to check exactly what the spreads are for the account you hold, and for the instrument or forex pair you intend to trade. As an example, spreads for the EUR/USD range from 2 pips (available on the Diamond, Platinum and Gold account types) to 3 on the Standard and 4 on the Mini. If you wish to trade the GBP/USD, however, spreads start at 2 pips on the Diamond account, but rise to 3 on the Gold and Platinum accounts, and 5 on both the Standard and Mini accounts.
One positive aspect of Trade360's pricing is that it is completely transparent, with all spreads clearly listed on the website, for each asset and account type. Trade360 also offers fixed spreads, which gives another layer of transparency and certainty, allowing traders to easily work out trading costs in advance. It should be noted that many brokers quote floating spreads with a very low minimum but may rarely actually offer spreads as low as the minimum, and often significantly higher, depending on market conditions.
The fixed spreads offered at Trade360 can generally be relied upon to remain at the same level. It is vital to note, however, that spreads can occasionally change under special circumstances. This may happen if you are trading outside of normal trading hours, for example, or during extreme market conditions. If you attempt to trade under these conditions, you will be notified of any changes to the spreads before your trade is executed.
There are, of course, always a few 'hidden extras' when trading online. Although this firm does not usually charge a commission, there will be a commission or 'rollover fee' charged (or paid) when a trader holds a position open overnight. These fees will depend on market conditions and liquidity at the time that the trade is opened and closed. There is also a small administration fee charged on hedging positions, and the broker reserves the right to close inactive accounts and charge an inactivity fee.
On the plus side, there are no broker-levied deposit or withdrawal fees, though some payment methods may involve a transaction fee levied by the payment processor. Please remember that fees and charges are subject to change, so there may be other fees that apply to your account not mentioned in this Trade360 review.
Trade360 clients have a choice of trading platforms, including the broker's own proprietary WebTrader platform, and the ever popular MetaTrader 5 (MT5) platform, which can be accessed by most account holders, though it is not available via the Mini account. The MetaTrader platform is always a popular choice with traders worldwide, offering a variety of advanced features and functions, along with an intuitive and highly customisable interface. MT5 software comes with a variety of built-in tools and indicators and is also designed to work well with third-party applications, offering a great deal of flexibility and allowing for a wide variety of trading styles and techniques.
Trade360 is known for its innovative CrowdTrading platform, and the live CrowdTrading feed can be accessed by all account holders. The CrowdTrading technology aims to provide traders with an easy way to monitor trends and events in the markets of their choice, identifying sudden changes in market volatility. It is also possible to see how other traders are responding to those trends and events. A further integrated part of the Trade360 trading experience is the Trading Central software designed to keep traders updated across multiple asset classes.
Other tools provided as part of the Trade360 experience include a range of technical indicators and charting tools, along with market analysis options, educational resources, and the leverage self-select tool, which gives traders an easy way to set their own leverage, within limits, depending on their appetite for risk.
Markets
Trade360 is a multi-asset brokerage, but there is no doubt that it will primarily attract those interested in trading the forex markets. There are around 50 currency pairs available to trade, including major, minor and exotic pairs. Leverage on major pairs such as EUR/USD and USD/GBP is generally up to 1:30. Leverage on minor and exotic pairs is often significantly lower. As an example, leverage currently offered on the USD/MXN is 1:20 and on the EUR/CZK is 1:4.
Other markets that can be accessed via Trade360 include single stocks, indices, ETFs and commodities. The commodities markets available through this broker include gold, silver, oil and natural gas, and all commodities can be traded as CFDs, with leverage of up to 1:20 on offer.
When it comes to trading stocks, Trade360 customers have access to more than 450 stocks from around the world, with the ability to trade in major companies from Europe, America, Australia and the Middle East. Clients may open both long and short positions and trade via CFDs, with leverage of up to 1:5 offered on single stocks. Traders may also choose to trade indices, with several major US, European and Asian indices available as CFDs, from the US-based S&P 500 to the Saudi Tadawul. A stock index simply measures a group of stocks and helps measure the performance of the related economy. Leverage on indices may be as high as 1:20.
It is also possible to trade exchange-traded funds (ETFs) at Trade360. These funds essentially consist of a basket of assets packaged into a single tradeable asset. There are around 40 leading ETFs available at this brokerage, all available to trade as CFDs, with leverage of up to 1:5. Trading can take place whenever the relevant markets are open, generally from Sunday night to Friday night, though some markets do have daily downtimes.
Trade360 offers a responsive and dedicated customer service portal, with a number of channels available to allow clients to contact customer support staff when necessary. These channels include email, a dedicated phone line, and a live chat facility, which can be accessed by customers 24 hours a day, five days a week, from Sunday to Friday (this ties in with when the markets are generally open for trading). The broker also provides a handy web form, which can be found on the contact page. Trade360 also operates active social media accounts on multiple platforms, including Facebook, Twitter and Instagram, giving customers an extra, and very convenient, way to get in touch. All customer support channels are available to both potential and existing clients, allowing you to ask questions before signing up if you are unsure about anything.
The broker has also compiled a 'Help' section on the website, which covers a range of frequently asked questions relating to finances, administration and technical matters. In addition, the website is laid out in such a way as to provide lots of relevant information for customers. For example, there is a page covering each major asset class that the broker offers, explaining what the asset is, and what traders might want to consider before deciding to trade in that market.
We were impressed with the level of research, analysis and learning materials that Trade360 offers to its clients. There is a market analysis section with daily financial market updates, delivered to your device five days a week, in the form of a short video highlighting the main market news. This allows for easy watching or listening to on the go, and there is also a more in-depth written report. Trade360 also provides a daily market report with a round-up of what is going on in the main financial markets around the globe.
There is a separate education portal. This covers each asset, and includes a section on CFD trading, explaining how the process works, what the advantages to trading with CFDs are, which tools and indicators are used and why, and how to monitor popular CFD markets and analyse what is happening within them. There is also a very useful section within the education portal covering trading psychology.
Trade360 is a high-quality, multi-asset broker with many features that make the platform highly convenient and user-friendly. It is designed to serve a wide range of traders with varying levels of experience, different trading styles, and very different budgets. Setting up an account is easy, quick and convenient, and can be done entirely online. Choosing an account type is made very straightforward, as the website clearly sets out the features and limitations of each account, to enable traders to see which account might best suit them.
Generally speaking, Trade360 compares favourably with other brokers when it comes to ease of use. The website is user-friendly and easy to navigate, with all relevant information clearly displayed and relatively easy to find. The platforms available are also very intuitive, and most traders will be able to find their way around all the various features with ease. For many traders, a big attraction of this site will be the ability to access various markets and trade in different asset classes, with a reasonable choice of instruments and a particularly good choice of forex pairs. This makes the platform desirable for multi-asset traders, and dedicated forex traders who want to have the option to diversify and invest in other assets in the future, all under one roof.
Another aspect of this broker that increases ease of use is the education and analysis available. The education pages are very helpful to new and less experienced traders, and the detailed market analysis and daily market reports are potentially valuable to traders at all levels.
Mobile trading is increasingly important for many online traders around the world, and Trade360 is doing exceptionally well in this area. Mobile apps are available for both iOS and Android devices, and are available to download free from the App Store and Google Play. The app won Best Forex App at the FBA awards in 2020, and customers will be happy to find that the mobile app has almost all the same features as the main platform, including easy access to each asset's daily range and volatility; access to over 500 assets; technical analysis and charting tools; and a position simulator, based on Trade360's proprietary technology, that helps traders to predict when a position will become profitable. Other services, such as educational resources and customer support, including live chat, are also available via the app.
It is worth noting that the Trade360 WebTrader platform is an entirely web-based version of the platform that is accessible from any device, using any browser. Therefore, this is also an option for those who like to trade from different locations but do not feel that they need the flexibility of a mobile app, or simply prefer the look and feel of the WebTrader platform.
Final Thoughts
Our Trade360 review has found this broker to be reliable, competitive and convenient to use. While there is an emphasis on forex trading, and an excellent choice of forex pairs available, the brokerage is a true multi-asset CFD broker allowing the possibility to trade multiple assets from the same account. The platforms available offer a reasonable amount of choice and flexibility, and allow for mobile trading, as well as social trading and automated trading. The wide choice of account types will no doubt attract traders at all levels, and the minimum deposit of just $250 on the Mini account makes this a brokerage that even beginner traders on a limited budget can consider. One drawback that we found came in the form of relatively high spreads, but they are fixed spreads, and there is no commission, meaning that many traders will appreciate the certainty that comes with knowing in advance exactly what their trading costs on their preferred assets will be.
Trade360 customers will certainly appreciate the fact that the broker is fully licensed and regulated by CySEC, which is one of the strictest European regulators, and is also registered with other relevant regulatory bodies such as ASIC. Traders at all levels will also find the market analysis, educational resources and wide range of trading tools highly valuable, and the clean intuitive layout of the website is another positive point. Although every broker has its faults, and no brokerage is suitable for all traders, this is certainly a broker with much to recommend it, and very few drawbacks. Here at WeCompareBrokers.com, we consider Trade360 to be a reputable, professional and user-friendly broker that is well worth considering for your CFD trading needs.
FAQ
We Compare Brokers are proud of our Trade360 review. To help you decide if they are right for you, we cover every brokerage aspect in detail.
GO TO THE compare brokers
Ratings
Commissions & Fees
Platforms & Tools
Customer Service
Research
Ease of Use
Mobile Trading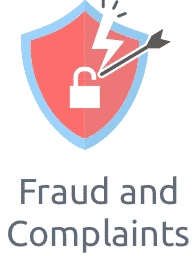 What is your experience with this broker?
With over 4,000 brokers active globally, it's good to share your experience with others. Spread the word on good or bad brokers. Disclaimer: Comments on this site are not the opinion of WeCompareBrokers and we are not responsible for the views and opinions posted by site users. If you are unhappy with any comments, please email complaints @ wecomparebrokers.com
Important: You (the person writing the comment) are responsible for any comments you post and use this site in agreement with our Terms.
Please select the second broker
Get Further Details About To Your Inbox