TradedWell Broker Review
Address: Isiodou, Andrea Laskaratou & Emanouel Roides Street 10-12, 2nd Floor, Ayia Zoni, 3031 Limassol, Cyprus.
forex
etf
stocks
cfd
crypto
soc_trad
spread_bet
commodities
bin_opt
Spread
1
Max. Leverage
1:300 Pro
Deposit Protection
£50,000
Min. Deposit
£100
Spread
1
Max. Leverage
1:300 Pro
Deposit Protection
£50,000
Min. Deposit
£100
Spread
0.6
Max. Leverage
1:300 Pro
Deposit Protection
£50,000
Min. Deposit
£100
Deposit Protection
Min. Deposit
Deposit Protection
£50,000
Min. Deposit
£100
Deposit Protection
£50,000
Min. Deposit
£100
Deposit Protection
Min. Deposit
Spread
1
Max. Leverage
1:300 pro
Deposit Protection
£50,000
Min. Deposit
£100
Spread
1
Max. Leverage
1:300 pro
Deposit Protection
£50,000
Min. Deposit
£100
Likes
Decent spread of assets offered
Particularly good for crypto traders
Zero commission and tight spreads for high-end clients
Extensive library of research and educational material
Dedicated mobile app available
Dislikes
Wider spreads for Silver account holders
Low leverage for some assets
No MT5 access
Introduction
It's understandable that investors might be reticent about getting involved with TradedWell, a broker that only opened its doors for the first time in October 2020. Without a wealth of history behind the firm, it's easy to be cynical about its reliability and professionalism.
However, the impressions of its first months of trading have been positive, and so this TradedWell review is based on the level of service it has delivered thus far – as mentioned, there have been no major red flags on that front.
In the broker's words, TradedWell fosters the "spirit of individual trading preferences", which we have taken to mean that it offers a fully customisable experience for investors of all experience levels. This is true, with a number of different account types backed by a wide range of CFDs, forex, stocks and indices, commodities, metals, cryptocurrencies, and much more besides.
With a healthy dose of research and educational materials and a pretty transparent pricing structure, it's easy to like what TradedWell is offering from its good-looking website, and while it's not a wholly positive picture to be painted – more on that shortly – the early impressions are that this is a secure, trustworthy broker that is doing as much as it can to make inroads into the sector.
TradedWell offers 'no hidden fees', but how do the fees and commissions that it does charge stack up?
The good news is that zero commission is charged on trades, and so there is no cutting into your profit margin in that way.
However, like many brokers, the way that TradedWell makes its money is through the spreads offered – and, principally, by delivering wider spreads for those on the basic Silver account. Note that there are no swap discounts for the low-tier clients.
The spreads are tighter for Gold and Platinum traders, and so fees for the higher-end clientele are lower. That being said, traders are warned that inactivity fees do apply.
There's nothing particularly new or innovative about TradedWell's platforms, with both MetaTrader's WebTrader software and a mobile app offered. However, this cross-platform trading approach will appeal to investors who want to stay on top of their positions at all times and on the move.
Newcomers to trading will love the simplicity of the MT4 platform, though there are those familiar with MT5 who might be left wishing that the advanced features of that software are available here.
If you are a trader who likes to open and close positions in international markets, then TradedWell's mobile option might be best for you. This is an intuitive application for both Apple and Android devices, and offers one-click trading, automatic stop/loss and take profit tools, and round-the-clock access to markets as and when they open.
All of the bases are covered, and traders at all levels will have the platform and the tools they need – both on desktop and mobile devices. Would we like to see MT5 compatibility? Of course, but its absence is not too much of a hindrance.
Markets
There's a decent amount of market coverage from TradedWell, and this can, of course, be accessed via MT4 and the broker's app.
A total of 170+ assets and CFDs are listed in total, which is a strong spread, with forex represented by all of the major, minor and exotic pairs that are displayed in a real-time ticker so that you can see how each is currently faring.
You can trade stocks directly or as CFDs, with 70+ different options, including Amazon, Apple, Facebook and all of the other big hitters. We found execution speed to be at an excellent rate, so you don't have to worry about missing out on the best buy and sell prices. In addition, you can trade the key indices such as the NASDAQ, DOW and FTSE 100.
The ever-volatile world of cryptocurrency is ripe for trading, and TradedWell gives you the chance to enter this market across a range of 30+ different currencies from the major players such as bitcoin and ethereum to NEO, ripple and more. The broker also offers 24/7 access, with leverage set in place at 1:2.
As far as precious metals are concerned, there's more than just gold and silver at TradedWell. You can also trade palladium, platinum and copper, though note that spreads are 'floating' and leverage is a low 1:10.
Finally, we should mention the broker's commodities trading. From oil and gas to consumables such as wheat and flour, you can take advantage of your industry research by opening and closing positions as you wish. You'll get low spreads, but note that leverage is down at 1:10.
TradedWell offers its clients the chance to talk to a customer support agent in three different ways.

If you have spare time, then the telephone hotline is arguably your best bet, though you should be prepared to have to wait a few minutes before being connected to an operator.
You can also contact the customer support via the live chat function, with a link established by clicking on the big purple button at the bottom right of the screen – you won't be searching for hours on end for that.
Thirdly, there's always direct messaging – TradedWell has a dedicated support email address, or there's a messaging system on the support page of the website.
However, it's worth noting that agents are only available between the hours of 08:00 and 18:00 GMT between Monday and Friday.
One of the great areas of strength for TradedWell is the sheer weight of research and educational material that is available to its clients.
Traders of all levels will find something of interest in the article database, with beginners' guides and more advanced topics covered in excellent detail.
The jewel in the crown is the 'Video On Demand' archive, which is broken down into categories such as beginner, advanced, terms and MetaTrader. You can learn about trading different assets, increase your range of trading strategies, uncover the meaning of all of the key industry terms, and learn as you go with the broker's guide to using the MetaTrader software.
There are also eBooks and tutorials, plus a carefully curated collection of training materials via which you can test your knowledge and fill in any gaps.
To ensure that you are ahead of the game in your trading, the broker also publishes daily news updates, an economic calendar, and a reports season calendar, so you can dip into the stock market and make the most of any pumps and dips that may be incoming.
It couldn't be easier to register with TradedWell and begin trading, which, of course, is a handy starting point for any broker.
As the screenshot below attests, sign-up is a five-step process that is nice and straightforward – simply enter your personal details, answer the questionnaire (which queries your trading style and goals), attach your ID documents, make your first deposit, and away you go.

You'll also have to confirm your account type, based upon which assets you want to trade, the leverage you wish to access, and the size of spread that you need, with each option broken down in a simple-to-read table.
When making a deposit or withdrawal, you can select from a wide variety of options, including wire/bank transfer, Visa, Mastercard and Maestro, Skrill, Neteller, Trustly and many more besides. Withdrawals are typically processed within five days, and these are free of charge (unless there is some inactivity in your account prior to requesting the payment).
Otherwise, the TradedWell site is a breeze to use, and if you need a refresher on the intricacies of WebTrader, then the broker also offers video guides on making the most of the software.
To facilitate efficient order execution, you need a robust trading platform – and that's exactly what TradedWell offers.
You can fully customise both MT4 and its mobile app so that it is set up to accelerate your trading, from identification of an opportunity to opening and closing your position. With one-click ordering turned on, the process is as easy as can be.
This sense of ease is magnified on the mobile app. It could not be easier to trade via this – simply click and go.
TradedWell is a DMA broker, which, combined with STP trading, ensures that your order execution is as quick as possible with no interference along the way. Utilising SAS 70-certified data servers also enables the firm to complete orders with the minimum of delay.
Available to both iOS and Android users, the TradedWell app has been built with simple and fuss-free trading in mind.
You'll be opening and closing positions via the MT4 mobile platform, which is connected to TradedWell's servers for real-time price updates and rapid-fire execution – there are no delays when trading that can see you losing a few pips on your order.
Via the app, you can trade all of the broker's 170+ assets and make the most of basic tools such as Stop Loss and Take Profit. There's a really handy range of 60 analytical indicators (candlesticks, bars, Fibonacci retracement, etc.) and charting options, and the app is directly connected to TradedWell's customer support team should you have any queries.
You can also set up the app so that it acts as a latest news hub, bringing key information about individual businesses and international economic developments to your device – this is crucial in staying one step ahead of the game.
Robo Trading
Any investor who is already familiar with MT4 will be aware of the various robots and automated techniques that can be deployed, and TradedWell facilitates all of these with its version of the software.
You can create your own trading signals and configurations and allow your robot to execute trades based upon these parameters – as ever though, programming these is difficult, and TradedWell doesn't offer many 'off the shelf' options for you to try.
However, if you have access to a robot already, or you want to buy a build to implement in MT4, then these options are available. The good news is that you can back test these without any risk to your bankroll by opening MT4 in demo mode.
The only negative comment to be made is that TradedWell doesn't offer any bots of its own making to its clients, so you are very much on your own during the build and implementation process.
Crypto Currency
There aren't many brokers that have opted to cover cryptocurrency trading in such depth.
More than 30 coins are available to trade with CFDs, from the big names such as bitcoin and ethereum to those further down the pecking order.
Thanks to the tools offered by MT4, you can implement all manner of technical analysis into your trading to make the most of this volatile market, with one-click trading and high liquidity ensuring that you can get in and out of a position swiftly and at the most advantageous time.
The only downside that we have found with TradedWell's crypto offering is that leverage is provided at a low 1:2 ratio.
Regulatory details
The parent company of TradedWell, iTrade Global Ltd, has been granted a licence (Licence No.298/16) by the Cyprus Securities and Exchange Commission (CySEC) – a key regulator overseen by the European Securities and Markets Authority.

As part of the European Markets in Financial Instruments Directive (MIFID II), TradedWell is also able to operate across borders – hence why it has clients located across the continent and further afield than that. While not an exhaustive list, the broker is registered to operate in the UK, Germany, Italy, Spain, the Netherlands, Sweden and many other European countries.
For those not familiar with MIFID II, this EU directive has been designed "to strengthen investor protection and improve the functioning of financial markets making them more efficient, resilient and transparent", which are all functions that TradedWell complies with.
To keep all of its clients' deposits safe, TradedWell has partnered up with a number of major banking firms around the world, and these funds are held in segregated accounts with EU credit institutions.
For further peace of mind, TradedWell is a member of the Investor Compensation Fund (ICF), which means that the broker has committed to paying out compensation to its clients should it suffer insolvency or no longer be able to operate.
Final Thoughts
With an easy-to-use website, stacks of research material, and a readily available customer support team, we might conclude that TradedWell has been aimed specifically at newcomers to trading.
However, there is plenty for more advanced traders and higher rollers to admire, and those with a Gold or Platinum account will appreciate the ability to hedge and scalp while enjoying large discounts on swap positions. Dedicated account managers and free VPS services show that TradedWell is able to cater for professional investors as well as those taking their first steps in trading.
With 170+ assets to trade, TradedWell fits into the middle ground of brokers as far as the quantity of options is concerned – there are those that boast a more comprehensive selection of assets to buy and sell, but then there are also those with a more concentrated offering. The takeaway point is that all of the major (and minor) forex pairs are available, as are CFDs and straight trading in the leading stocks and indices around the globe. If you're looking for more niche or up-and-coming companies to invest in, then you may need to look elsewhere.
In addition, you'll find all of the standard commodities and metals on your MT4 portal, plus a healthy selection of cryptocurrencies. Our conclusion is that TradedWell is an excellent option for investors who like to dip their toes into several different markets at once, opening positions in the most prominent forex and stocks, as opposed to 'in the know' traders looking to catch a wave of a left-field asset.
Regulated, authorised and licensed, all of the boxes are ticked as far as trust and peace of mind are concerned, and those are enhanced yet further with confirmation that TradedWell is a member of MIFID II and the ICF. The broker has also invested heavily in security technologies, including the latest in SSL encryption, firewalls, data protection, and more besides.
As a final thought, there's plenty to admire about TradedWell and little to cause any concern – this is a broker that, while young in the game, looks like it is here for the long haul.
FAQ
Expert traders thorough TradedWell review. We have covered all brokerage aspects in detail to help you make the right decision.
GO TO THE compare brokers
Ratings
Commissions & Fees
Platforms & Tools
Customer Service
Research
Ease of Use
Mobile Trading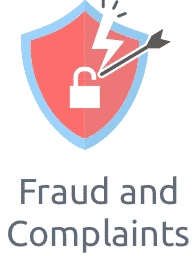 What is your experience with this broker?
With over 4,000 brokers active globally, it's good to share your experience with others. Spread the word on good or bad brokers. Disclaimer: Comments on this site are not the opinion of WeCompareBrokers and we are not responsible for the views and opinions posted by site users. If you are unhappy with any comments, please email complaints @ wecomparebrokers.com
Important: You (the person writing the comment) are responsible for any comments you post and use this site in agreement with our Terms.
Please select the second broker
Get Further Details About To Your Inbox