TrioMarkets Broker Review
Address: Centro Office 301, Grigori Afxentiou 11, Limassol 4003, Cyprus
Spread
1
Max. Leverage
1:300 Pro
Deposit Protection
£50,000
Min. Deposit
£100
Spread
1
Max. Leverage
1:300 Pro
Deposit Protection
£50,000
Min. Deposit
£100
Spread
0.6
Max. Leverage
1:300 Pro
Deposit Protection
£50,000
Min. Deposit
£100
Deposit Protection
Min. Deposit
Our full TrioMarkets Review is coming soon.
TrioMarkets has an interesting background. It was launched first by three people who worked in the finance industry, so it started from a place of knowledge and expertise. It is a registered firm in Cyprus, and technically speaking it is owned there by EDR Financial Ltd. It is regulated by CySEC, which is also known as the Cyprus Securities and Exchanges Commission (CySEC). In terms of direct trader benefits, this means that if TrioMarkets goes into administration, then each trader can receive a maximum of €20,000.
The amount you'll pay in payments to TrioMarkets depends on which account type you opt for – and that, unfortunately, is something of a complex task. There are many to choose from, perhaps too many – and you will need to do your research. The Raw Spread Account, for example, can deliver trading with no-pip spreads, although you will need to pay out a commission of $5.5 per lot traded. The Standard account, meanwhile, has spreads which kick off at 1.4 pips. It's worth spending time deciding which pricing structure works best for you.
Not only does TrioMarkets offer the market-leading Meta Trader 4 system to its trading clients, but it also provides an additional plugin called MT4 TRIO XTEND which in essence makes it a souped-up version of the standard Meta Trader experience. It contains everything from sophisticated order execution features to in-built market news supplies, so it's sure to keep you informed. There are mobile applications available for both Apple and Android devices, too.
The customer service picture is not strong at TrioMarkets. Its contact page does contain a number of email addresses pointing to teams in seven different languages, which is certainly beneficial if you are approaching the trading world as a speaker of a foreign language. However, some of the more sophisticated modern features which tend to be seen on prominent broker websites, such as live chat functions, do not appear to exist on TrioMarkets. There is also no clear and obvious email address, so users will need to fill out an online form – again restricting the level of choice on offer when it comes to getting your complaints or queries addressed.
Regulatory details
TrioMarkets is the trading name of EDR Financial Ltd, registered as a Cyprus Investment Firm («CIF») with the registration number (HE336081), under the Laws of the Republic of Cyprus. Licensed and regulated by the Cyprus Securities and Exchange Commission («CySEC») under license number 268/15, in accordance with Markets in Financial Instruments Directive II («MiFID ΙΙ») and Markets in Financial Instruments Directive («MiFID»), to the extent it is still applicable. All retail client funds are insured by the Investor Compensation Fund (Subject of eligibility).
Risk Warning: Trading in Forex and Contracts for Difference (CFDs) is highly speculative and involves a substantial risk of loss. Choosing a higher leverage on those products can lead to high losses. Following portfolio management or copying the trading activity of other traders, even though they may be professional traders (physical or legal persons) is not obligatory and cannot guarantee success. You should not trade CFDs and Forex either by yourself or with the use of an expert advisor (robot), or copy the trading activity of other traders, unless you are prepared to sustain a total loss of your initial investment (deposit). Therefore, Forex and CFDs may not be suitable for all investors. Before trading, assess your financial condition and your level of experience and only invest with money you can afford to lose. Past performance or the use of financial indicators are not reliable sources of information and cannot be indicative of future results. Any material used, published or distributed by TrioMarkets is used for marketing or educational –where applicable-purposes only and in no case can they be considered as investment advice or strategy or recommendation, implied or explicit, with respect to the trading of a financial instrument. If necessary, seek for independent advice. Please ensure that you fully understand the risks involved. For more information, please refer to our Risk Disclosure Policy.
Final Thoughts
TrioMarkets is a broker which provides some useful services and advantages to traders, especially when it comes to the diversity of trading platforms on offer. This diversity is replicated for its commission and fee structures, although there it can seem a little confusing and over the top having so many different account types to choose from. In sum, it's worth allowing plenty of time to look into all of the options, and to see which ones work best for your trading needs.
---
Before you go…. have you spotted any data in our TrioMarkets review which you think is inaccurate? If so please tell us 
FAQ
Read our TrioMarkets review, written by independent experts. Every brokerage aspect is covered in detail to help you decide if they're right for you.
GO TO THE compare brokers
Ratings
Commissions & Fees
Platforms & Tools
Customer Service
Research
Ease of Use
Mobile Trading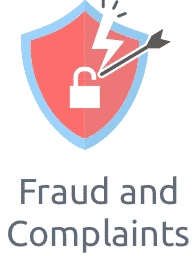 What is your experience with this broker?
With over 4,000 brokers active globally, it's good to share your experience with others. Spread the word on good or bad brokers. Disclaimer: Comments on this site are not the opinion of WeCompareBrokers and we are not responsible for the views and opinions posted by site users. If you are unhappy with any comments, please email complaints @ wecomparebrokers.com
Important: You (the person writing the comment) are responsible for any comments you post and use this site in agreement with our Terms.
Please select the second broker
Get Further Details About To Your Inbox