VT Markets Broker Review
Likes
Uses a proven trading platform in MetaTrader 4
Regulated in Australia
Max leverage of 500:1
Quality educational and news material
Dislikes
No cryptocurrency
Limited indices, metals and energies
MetaTrader 5 not available
Introduction
VT Markets is an Australian forex platform that is currently offering trading options in seven different markets. The exchange was founded in 2016 as a subsidiary of Vantage International Group Limited, which itself has over 10 years of experience in the forex industry. It is regulated by two major Australian financial regulation authorities and serves clients from all over the globe.
Although relatively new, VT Markets has grown immensely fast, boasting a $100bn monthly trading volume, with over 70,000 clients making 1.5m trades per month. The company offers max leverage of 500:1 for stocks, 200:1 for indices, and 20:1 for the remaining markets. VT Markets currently uses the popular STP/ECN model and the MetaTrader 4 platform for browser, mobile and desktop trading.
One interesting aspect of VT Markets is that all funds deposited by clients are actually held in a segregated account with an AA-rated Australian bank. This means that all deposits are subject to deposit protection – not a feature offered by all online brokers.
The broker provides trading in five currencies – AUD, GBP, USD, EUR and CAD – and it advertises zero-commission trades and low fees.
When it comes to commission and fees, it depends entirely on which account a trader chooses. Currently, VT Markets offers two different account types: Standard STP and RAW ECN.
Both the Standard STP and RAW ECN accounts deliver quick transaction times by utilising the Equinix Fibre Optic network, which is capable of delivering up to 300 GB/S of network bandwidth.
STP account: The standard STP account is the most common account type and is used by both beginner and experienced traders. Unlike some other exchanges, the VT Markets Standard STP account gives individuals access to institutional-grade spreads, fast order execution and minimal slippage.
For those who are not aware, STP stands for 'straight-through processing', and it is a type of trade execution protocol. With STP, all market orders are sent to the broker's liquidity provider, and all buy/sell orders are conducted at the price listed by the liquidity provider. This type of trade execution protocol, along with ECN, has become popular over the last few years, and it offers a much higher level of transparency to trades. Before STP and ECN, all trades were conducted via the Dealing Desk by dealing with 'market makers', a process that created a conflict of interest. For example, if a client goes long on USD/CAD, the market maker must take the opposite position, meaning that they profit when the trader loses, and vice-versa. STP is one of the ways that traders and brokers can avoid this conflict of interest because the only involvement that the broker has in the trade is via the commission it charges to execute it. When it comes to STP, traders are charged the raw market price plus the spread, and any conflict of interest between the involved parties is removed.
As we can see from the image below, the Standard STP account provides users with commission-free trades and a spread starting from 1.2 pips. The account also requires a minimum deposit of AU$200, and traders are eligible for sign-up bonuses.
Raw ECN account: Like STP, ECN is another trade execution protocol and stands for 'electronic communications network'. ECN also minimises the conflict of interest that the standard Dealing Desk/Money Making system presented. However, unlike STP, ECN charges traders the raw market price plus commission. Because of this, ECN accounts have a 0.0 pips spread but charge a $6 round trip commission on all trades.
It should be noted that both account types use the popular MetaTrader 4 (MT4) trading software. While this is likely to be more than sufficient for the vast majority of traders, some prefer the added functionality, instruments and indicators that the MetaTrader 5 (MT5) platform provides.
This is one of the few drawbacks to the VT Markets system, though it is not likely to be a significant issue for most.
As already mentioned, both account types utilise the MT4 trading software. MT4 is arguably the most popular interface, and anyone who has had previous experience in trading forex is likely to have run into the program. In fact, most traders consider MT4 to be the gold standard when it comes to forex trading platforms.
The platform's client terminal gives traders the option of three trade modes: instant execution, execution on request, and execution by market. The platform also boasts a total of 30 technical indicators and 24 graphic objects. Although this number is likely to be sufficient for most traders, it is less than what the newer MT5 platform supplies.
Perhaps the best aspect of MT4 is its ability to service both beginner and experienced traders, which is one of the reasons why it has become so popular. Furthermore, MT4 offers excellent mobile support, as well as copy trading on some platforms.
Beyond MT4 and MT4 mobile, VT Markets also supports WebTrader, a browser-based trading platform that can be accessed without downloading any additional software. While other trading platforms may offer WebTrader, VT Markets offers its own MetaQuotes WebTrader software, which has the entire MT4 ecosystem built into it. By doing this, VT Markets has given its clients the ability to access their entire account and use most of the MT4 functionality directly from the web browser.
Because the platform uses MT4 as its trading software, users are free to import or create their own bots for automatic or algo-trading.
Bots can be created using MetaQuotes Language 4 (MQL4), which has a similar syntax to C language and MetaEditor. Once a bot has been successfully created, traders can use the built-in strategy testing tools to see how their automated trading strategy performs in real time.
Cryptocurrency: Although some of the broker's news and educational material makes mention of cryptocurrencies, VT Markets does not currently support trading in any cryptocurrency asset.
Markets
Currently, VT Markets supplies traders with access to seven different markets, which are listed below. One of the potential drawbacks that some traders may notice is the lack of cryptocurrency trading options, an area that has been growing faster than any other financial instrument over the last few years. However, VT Markets still supplies all the traditional markets that forex traders are used to.
Forex: On VT Markets, traders will find all the standard major and minor pairings that almost all platforms offer. However, this broker does not provide any of the exotic pairs that some traders enjoy, and its total number of pairs tops off at just over 40. Some traders can gain access to leverage of up to 500:1.
Indices: VT Markets is primarily a forex trading platform, though it does provide traders with access to a basket of different stocks. When trading indices, traders are eligible for a 200:1 leverage position.
Energies: Through the MT4 platform, traders can access a total of four different energies – crude oil, natural gas, gasoline and gasoil. The spreads vary quite a bit depending on the base currency being used, and traders should take care to study the different spreads before trading.
Precious metals: As with most forex exchanges, VT Markets allows users to trade precious metals on its platform via MT4. Unfortunately, the options are very limited, and traders only have access to gold and silver in USD.
Soft commodities: The trading of soft commodities is not available through the WebTrader platform and only through MT4. At the time of writing this review, VT Markets grants access to five soft commodities: cacao, coffee, orange juice, cotton and raw sugar. The max leverage available for soft commodities is 20:1.
US CFD shares: With the US CFD Shares, VT Markets affords its users access to 50 of the largest publicly listed US companies. Each trade carries a commission of US$6, and the maximum leverage position is 20:1.
HK CFD shares: Through the HK CFD shares market, traders will be able to gain access to 50 of the largest companies on the Hong Kong Stock Exchange. Unlike some other exchanges that charge holdover fees, VT Markets allows clients to keep HK CFD shares on a short, medium or long-term basis. HK CFD shares carry some of the lowest commissions that traders are likely to find, which come out to HK$50 or 0.25% per trade, whichever is larger. As with US CFD shares, the maximum available leverage is 20:1.
VT Markets has very responsive customer service, which can be accessed via phone, email and even a chat bot. Currently, the website is available in six languages: English, French, Mandarin, Cantonese, Vietnamese and Thai.
Aside from live help, the VT Markets website has a lengthy, easy-to-navigate support section that can be found in the main options tab at the top of the webpage. Here, users will find the answers to over 100 frequently asked questions, and the vast majority of the answers cover quite a bit of detail.
VT Markets offers a variety of new and educational products that aim to help traders keep up to date with relevant news and information, and provide beginner and intermediate traders with training courses and videos.
ZuluTrade: This is a social trading platform that gives clients access to a pool of professional and profitable traders. Once a ZuluTrade opt-in trading form has been filled out, users can pick which trader to follow based on strategy, risk appetite and past results.
Daily Market Analysis: MT4 comes with its own built-in financial news tool, which alerts users of regional, global and political news that is likely to affect the price of different financial instruments. This being said, VT Markets offers its own Daily Market Analysis, which is available to both clients and non-account holders. Unlike the MT4 news reports, Daily Market Analysis provides detailed chart analysis, most often utilising the four-hour time frame.
Daily Videos: VT Markets produces short two to three-minute videos every day that take a quick look at the current market trends and news, as well as TA chart analysis. These videos are hosted on YouTube and can be found via the VT Markets YouTube channel or its website.
Learn Forex: Under the 'Tool' tab on the homepage, users can find a section titled 'Learn Forex'. Once clicked, the individual is led to a series of articles detailing the basics of forex and forex trading. Here, people will learn about forex, the standard terminology, how spreads and commissions work, and a whole host of other forex-related topics. These articles only cover the most fundamental aspects of forex trading and are intended for absolute beginners.
Educational Videos: Under the same 'Tools' tab, users will find a section titled 'Educational Videos'. These videos can be thought of as a continuation of the topics explored in the 'Learn Forex' section and dive into more complicated trading topics, such as candlestick patterns, technical indicators, and entries and exits.
The educational videos are produced in the same clean production style as the daily videos, and are also roughly the same length.
MT4 Guide: MT4 is a powerful trading platform with a wide array of features. For those who have just begun trading, MT4 may appear a bit overwhelming at first. Luckily, VT Markets has developed a straightforward, easy-to-read guide explaining what the platform does, its benefits, and how it should be used.
Some traders may be interested to know that VT Markets does not have a trader community, chat room, or discord server. For many, this may not be an issue, but there is a large segment of traders who enjoy the community aspect provided by some forex exchanges.
VT Markets has made some significant improvements since it was first launched in 2016. Of these changes, the MT4-integrated WebTrader function is of particular note. As described above, it allows users to trade directly through a web browser while enjoying most of the functionality that the MT4 desktop application has to offer.
Overall, the user interface is easy to navigate, and it is not considered a difficult exchange to use. One aspect that may contribute to its ease of use is the smaller-than-average number of currency pairs and indices, resulting in an overall less cluttered interface.
VT Markets offers only the standard MT4 mobile app for its English clients, available for iOS and Android phones. The company recently came out with its VT Markets Pro app, but for the time being, the mobile app is only available in Mandarin and Cantonese, making it of little use to English speakers.
This is one of the areas in which VT Markets falls noticeably behind compared to its competitors, most of which have their own proprietary mobile trading application.
Final Thoughts
All in all, VT Markets offers spreads and commissions in line with industry standards, along with the favourable STP/ECN model. It also uses the proven MT4 platform and keeps clients' funds in a very well-established bank that provides deposit insurance to its clients.
The broker uses a custodian, which is a bank that holds customers' funds and securities for safekeeping. In the case of VT Markets, clients' funds are held in a segregated account with National Australia Bank, which has been ranked as one of the top 20 safest banks in the world.
As far as regulation goes, VT Markets is currently regulated by the Cayman Islands Monetary Authority (CIMA). CIMA manages the island's currency and regulates and services the country's financial services.
On the downside, VT Markets does not offer as many currency pairs as some traders may be looking for, which is especially true for exotic pairs. Furthermore, the number of indices and energies available for trading may be underwhelming for some individuals.
FAQ
See what industry experts have said in our VT Markets review. We have tested all aspects from trade to platforms for your peace of mind.
GO TO THE compare brokers
Ratings
Commissions & Fees
Platforms & Tools
Customer Service
Research
Ease of Use
Mobile Trading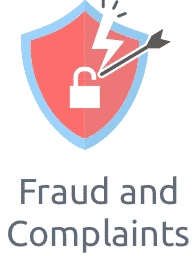 What is your experience with this broker?
With over 4,000 brokers active globally, it's good to share your experience with others. Spread the word on good or bad brokers. Disclaimer: Comments on this site are not the opinion of WeCompareBrokers and we are not responsible for the views and opinions posted by site users. If you are unhappy with any comments, please email complaints @ wecomparebrokers.com
Important: You (the person writing the comment) are responsible for any comments you post and use this site in agreement with our Terms.
Please select the second broker
Get Further Details About To Your Inbox